Stunning photo by @julianamargueritebooks
Hello everyone!
It is day 1 of our Readalong of A River of Royal Blood by Amanda Joy and I am so excited to get right into this one!
Before we start though, how is everyone? Are we all having a good December/holiday season so far? Let me know what you have been up to and get to know each other in the comments!
Alright, now that we're all caught up, let's get on with the readalong!
Today, we start from Chapter 1 and we will be reading to the end of Chapter 6! 🙂 Grab a beverage of your choice and some snacks and snuggle down for a reading session and then join me to chat about it!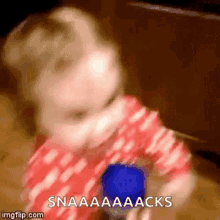 Please be warned, the following will include spoilers for A River of Royal Blood by Amanda Joy Chapters 1-6! Read only if you've finished those pages!
-!SPOILERS!-
We meet Asim who is waiting to be told which magick the Princess holds so that he can announce it to the people. When he eventually finds out, however, he doesn't tell the people first, instead, he sends a Raven to someone who plans to bring down the Queendom. Ooooh, I'm intrigued.
The princess is sneaking around the passageways beneath the palace joined by Falun, the second in command of her guard. They head to the Night Souk, the smugglers market, where they find a dance floor filled with the fey of the city. The smugglers market sounds so vibrant and fun and I would have been just as tempted to dance as Falun and the princess.
Falun and Eva, as we now know is the Princesses name, are both having a wonderful time until Eva realises she is dancing with a city guard. Suddenly the market erupts as the singer shouts 'raid' as many more guards rush in. Eva, separated from Falun must get back to the palace without being noticed! Falun, however, finds her and manages to glamour them! It's so lucky that he went with her that night as I think it would have been much more difficult for her to get back by herself!
We find out that Raina the First was the first human ruler who got the title by leading a rebellion against the khimaer and killed almost all of them! The humans have ruled ever since…
Does the queen being called Lilith make anyone else think she's gonna be evil? I just get that vibe…
Ah yes, Eva doesn't have the best relationship with her mother or her sister for that matter but I guess that would happen if you are meant to fight each other to death for the throne…
We find out that Eva is unable to control her magick and has been shamed for it since she returned to the palace.
Isadore, Eva's sister, possesses persuasion magick and uses it on the court to gain their favour and tries to use it on Eva but Eva knows that feeling pain can stop you going under her spell! I feel so bad for Eva, she's treated like she's less than nothing even though she's still a princess.
Ah, so Eva can't wield her magick properly because there is nobody who possesses the same magick to teach her how.  Since everyone found out which kind of magick Eva possessed they have been scared of her and the power she holds even though she can't use it.
Eva and Falun head off for another evening of revelry and agree to a meeting place so that the disaster of the night before is not repeated. However, when Eva gets there it is not Falun waiting for her but an assassin.
Omg, so Eva managed to draw her magick and killed the assassin before he could kill her! It was so easy for her to kill someone so you can understand why people are scared of her but surely if she knew how to control it she would be fine! I want to know who hired an assassin to kill her!
Eva makes her way to the temple to find out everything she can about Raina's past to see if it will help her at all. While waiting for Sarou to find the books she needs, she goes on a walk with Falun which brings up a lot of old memories. It's so sad that she used to be so close with Isadore but they will be pitted against each other so I guess that couldn't last…
Oooo who's in there? They way they said visitors makes it sound like they've been there a while?
---
We've learned so much already! What are we thinking so far? And what were your favourite bits from today's pages? Let me know in the comments and we can have a chat!
See you tomorrow!
Love,
Amy