Awesome photo by @fictiontea
Welcome, welcome, my friends!
It's day 1 of the 'Caraval' Readalong! Which we're doing to prepare for the third and final book in the 'Caraval' trilogy.
Just to get you guys up to speed, we are going to be doing our first ever Special Edition box for 'Finale' this coming May. This box is in collaboration with Stephanie Garber, and every wonderful item inside has her seal of approval. Not only that, but the book we will be featuring will have an exclusive cover, be signed by the author and have stunning stencil sprayed edges!
We are so excited for this box and passionate about this series that we really wanted to host a Readalong to prepare for the final book and familiarise ourselves with the story. Some of you may remember that we actually featured 'Caraval' in our January 2017 box!
I'm Lauren, and I'm going to be hosting the 'Caraval' Readalong with you guys! It's definitely been a hot second since I read this book. I read the ARC back in late 2016, so I'm very excited to be re-reading the first book along with you all. And, If you're reading for the first time, I hope you enjoy the story we're about to dive into.
Today we're starting the Readalong by reading chapters 1 – 7, and stopping at the beginning of chapter 8.
Are you ready to enter the world of Caraval?
Let's do this!
Please be warned, the following will include spoilers for Caraval chapters 1-7 inclusively. Read only if you've finished those chapters!
-!SPOILERS!-
'Caraval' opens with multiple letters from Scarlett Dragna to Legend, Master of Caraval. Most of them are Scarlett asking him to come for her sister's birthday to perform. The final letter is from Legend to Scarlett, asking her and her fiance to join his next performance.
Scarlett is so excited about receiving the latter from Legend that she unknowingly runs in on her sister, Donatella Dragna, as she's sneaking around downstairs with Julian, a young sailor, who personally found mysterious from the very beginning. Tella is equally as excited about the letter, but see's Scarlett's doubt about actually accepting the invitation.
The excitement and conversation is cut short by the entrance of Scarlett and Tella's father, who's a very mean man, I don't like him one bit. Nuh-uh! He strikes Tella, and threatens that if anything gets in the way of Scarlett's wedding, her beloved sister is on the line. Which is pretty cruel! I mean, how could you threaten yout own daughter like that?
Scalett and Tella argue over what's best. Tella believes they should go to Caraval, whilst Scarlett is stuck believing that her mysterious fiance will invite her sister to live with them once they are married. However, Tella doesn't stand for this and tells Scarlett she will be accepting Julian's offer to take her to Caraval the next day.
Naturally, Scarlett is worried for her little sister and arranges a meetup with Julian, on a beach that brings back bad memories for Scarlett. Her father had drowned her childhood friend there and threatened to do the same to Tella. Again, what a cruel man! Scarlett offers Julian her Caraval tickets if he agrees to sail away without Tella. But, Tella is one step ahead and is already there, awaiting her sister…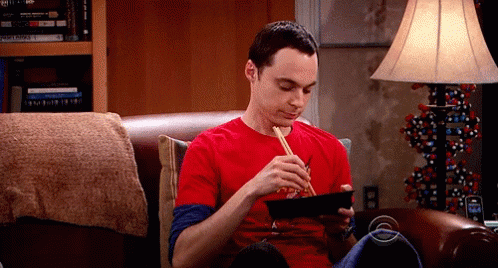 A little forwarning guys, I absolutely adore Tella's character. I definitely feel like I resonate with her more out of both sisters!
Julian and Tella ambush Scarlett and knock her out so they they can take her to Caraval. OooooOoooo.
As Scarlett sleeps, she dreams of her Grandmother telling them the story of Legend and how he became the master of magic that he is. He fell in love with a woman named Annalise, who he couldn't marry due to his low status. He was given a life changing choice of whether to become a god of magic, or to have the woman of his dreams. He chose the former and this resulted in him losing Annalise to another man as he was no longer the man she fell in love with. Poor Legend!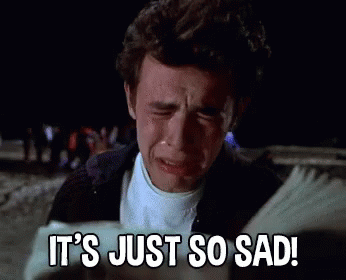 Scarlett wakes up only to find herself on a raft with Julian. Tella is nowhere to be found, but he claims that she's on the beach waiting for them. Why, oh why, do I have a hard time believing Tella will keep to her word? (;
Julian tells Scarlett that they made her disappearance seem like a kidnap, so when she returns home, she can marry her mysterious Count. I especially love Julian and Scarlett's banter here. Everything from her slapping him, to Julian calling her 'Crimson' instead of 'Scarlett'. I just found that bloody hilarious. And to make the situation even more uncomfortable for them both, there's a hold in their raft, meaning they need to strip down and swim for the isle. Awkward. It's really not Scarlett's day, is it?
And to make it even worse, when they reach the isle, Tella is nowhere to be found…
Oh dear.
Julian leads a reluctant Scarlett towards town where they stumble upon a Clock shop, where it just so happens that a short letter from Legend awaits them and fresh clothing.
One of my favourite parts of 'Caraval' is hearing about the gorgeous outfits the characters get to wear. We get to imagine one of Scarlett's first beautiful dresses here as well as some dashing clothes for Julian.
---
What do you guys think of chapters 1 – 7? Not much has happened in these chapters. But we're introduced to the main characters, and we got some gold banter from the mysterious sailor Julian and Scarlett/Crimson. In the next chapters we will be entering Caraval, I hope you're excited.
If you have the UK edition of 'Caraval' you may have one of the secret covers beneath the dust jacket. We'd love to know what secret cover is on your edition. (:
Again, please be mindful of spoilers if you decide to continue reading!
We will be back tomorrow and will be reading chapters 8 – 13.
With Love,
Lauren