Beautiful photo by the wonderful @stephanie_garber herself.
Welcome, Welcome friends!
Today is day 3 of the 'Caraval' readalong! I really hope those of you who are re-reading with us are enjoying revisiting the story. And I hope those of you who are reading for the first time are loving it as much as we are!
Today we're starting the Readalong by reading chapters 14 – 19, and stopping at the beginning of chapter 20.
Let's continue with our Caraval adventure, shall we?
Please be warned, the following will include spoilers for Caraval chapters 14-19 inclusively. Read only if you've finished those chapters!
-!SPOILERS!-
We rejoin Scarlett and Julian as Dante enters the room. Three cheers for Dante! I adore him. Julian acts very protectively over Scarlett, which is very adorable of him. Once Dante leaves, Julian tells us that he won the last Game and it came at a hefty prize, so he suspects that Dante has returned to win back what he lost.
Julian and Scarlett meet Jovan AKA Jo again and she takes them on a tour of the isle as she leads them towards the place pictured on the card. I love, love, love the descriptions at this part. Garber's descriptions of all the coloured houses genuinely makes me wish I was there. Jo also explains that people visit the Games merely to shop and not even attempt to play. And honestly? That's what I'd be doing. It'd be like antiquing in Caraval, just imagine what things you could find!
Scarett runs into a fortune teller, Nigel, and offers her a reading for her future as long as she gives him answers to his question. Simple enough, right? Wrong. The question is about Julian. Scarlett admits that he's the most attractive man she's ever seen, but incredibly full of himself. I'd say that's spot on, Crimson.
Scarlett gets her chance to ask her question, and she asks if the man she is going to marry is good and honest. Nigel says he's neither, he used to be good, but now he isn't. However, there's a chance he could become good. Nigel tricks Scarlett as he begins to leave, claiming that she asked three questions. When Scarlett begs him for another clue, Nigel tells her that she should forget about her wedding and follow a boy with a heart made of black. How mysterious!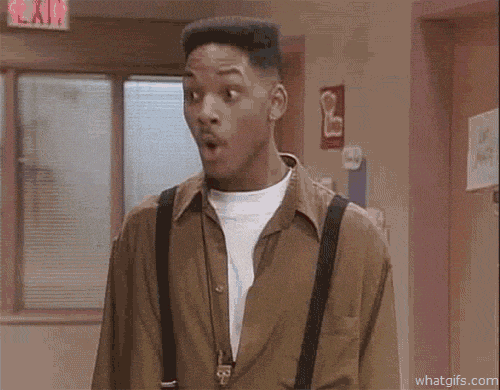 Julian is nowhere in sight when she leaves Nigel and wanders into a tent that sells potions. She ends up buying a protection potion in exchange for the name of the person she fears the most. Her father. When she leaves the potions tent, she spots Julian and follows him to a garden with a wishing well dawning Legend's symbol. When she pushes it, a secret staircase down into what looks like a cave. Would you guys follow the staircase?
Down there she comes across screams and is told to leave. Scarlett tries to convince herself that Julian wasn't the source of the screams and hopes she'll find him at the Tavern. When she returns she mistakes Dante as Julian and he is rather rude towards her. Naughty Dante! That night, Julian stumbles into the room they share, with blood over his head. Our beloved Crimson runs to his aid. He reveals the earrings he managed to retrieve for her and denies anything about being in the tunnels. I'm getting suspicious of you again, Julian. But, he does tell her she is starting to ask the right questions. It's not till later that Scarlett realises Julian managed to avoid the question of how he got injured, and he'd never said how he managed to get back inside long after the doors had locked for the day.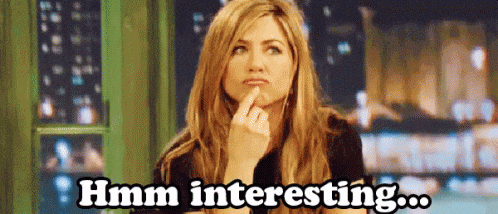 Soo much is happening in these chapters guys! Ahh! I'm loving being back in Caraval.
That night, Scarlett meets someone named Aiko. I love that name. And then Dante makes a rather dramatic entrance with two giggling girls, looking rather determined and dishevelled. Scarlett notices that on his arm there is a black heart, which of course, makes her follow him immediately. She looses him of course, nothing is ever that straight forward in Caraval.
When Scarlett looses him, she runs into a boy selling cider. She buys some with the last lie she told and her vision shifts, turning greyscale. I don't know about you guys, but this would freak me the hell out! 
The only thing still in colour is Aiko's journal which contains pictures of Scarlett's journey through Caraval. She's mortified and wonders if Caraval is about her and Tella. According to Aiko, the journal holds the history of Caraval within it's pages and Scarlett really wants to see her grandmother, the woman that died, Julian and Dante. I would too, honestly.
Aiko tells Scarlett that she can see more of the journal if she buys two dresses for herself as she doesn't like the one that's constantly changing. Scarlett agrees and walks inside. The dress keepers says she can buy the dresses by answering her questions truthfully, or two days off her life. I'm going with Crimson on this one and saying that the questions would be my choice.
Scarlett apparently doesn't answer the questions truthfully enough and has to pay with days of her life. Freaaaky! The devious shop keeper tells Scarlett she will take the days now, but will give her enough time to get somewhere safe to…well…die for two days basically. No pressure.
---
What do you guys think of chapters 13 – 19?
So much happened in these chapters and honestly, I. am. stressed. Reading this all over again is just as entertaining as the first as I'm getting to focus on all the itty bitty details and descriptions whereas when I first read it, I remember gripping the book tightly trying to predict where the hell Tella was.
Again, please be mindful of spoilers if you decide to continue reading!
We will be back tomorrow and will be reading chapters 20-27.
With Love,
Lauren