Stunning and imaginative photo by @grumplstiltskin
Hello friends!
Welcome to the first day of our 4th Readalong! I'm ridiculously excited to start reading this book with you all today! We are beginning 'Circle of Shadows' by Evelyn Skye, and I can already tell that we're in for one hell of an adventure together. 'Circle of Shadows' is said to have everything from magical warriors, to political havoc and I just have a gut feeling there may be a swoon-worthy romance somewhere within those pages too. Fingers crossed!
This will also be the first time that I, Lauren, hosts the Readalong, so hello! I know G has had the best time reading a book with you all every month and I'm genuinely so happy to be here to host this one for you all. Especially for a book that is one of my most anticipated for 2019!
Today we're starting the Readalong by reading chapters 1 – 10, and stopping at the beginning of chapter 11.
Are you ready? I sure am.
Let's do this!
Please be warned, the following will include spoilers for Circle of Shadows chapters 1-10 inclusively. Read only if you've finished those chapters!
-!SPOILERS!-
Before even finishing the first page, we already know that one of our protagonist's, Sora, is a troublemaker. She's planning a stunt! That opening sentence alone makes me wonder, what stunt? Why? What are they going to do? Must. Read. On.
We immediately meet Daemon after Sora and he seems much more down to earth, the mature one of them both. He's the ying to her yang. And her Gemina?! Now what is a Gemina? I must know.
The stunt pulled at the Rose Palace was pretty detailed, and I'm hoping this is a common theme throughout the rest of the book. I personally find myself enjoying books with a lot of detail, so I can feel like I'm really there, you know? Dancing around (badly) and pretending to be a warrior with Daemon and Sora. The exhibition is describing something called the Blood Rift and I definitely feel like this is going to be a major plot point throughout the rest of the book. It is our opening scene after all!
And excuse me? Taiga warriors have warrior name? I love that Sora's is Spirit, it instantly fits with her mischievous characteristics. And Daemon's is Wolf? I'm here for this. Absolutely. And I really think I may have to start living by Sora and Daemon's motto "Work hard. Mischief harder."
The Taiga apprentices are assigned missions, and I feel really bad for Daemon, being treated so lowly just because not as good at magic. I hope he gets the chance to prove himself later so he can appear to the Glass Lady and wow her with his mad skills. But, at least Sora gets to return home for the Autumn festival afterwards – which sounds damn amazing, can I go? – and gets to see her parents.
Guys, did any of you get ridiculously hungry when they stopped for food and visited Sora's parents? I swear my stomach just rumbled. The food sounds so delicious! Someone please hook me up with "bacon-wrapped shrimp, mushroom beef and honey chicken skewers" immediately please!
I feel so sad for Sora now that I know her sister died in the Blood Rift, she wanted to be a Taiga just like her sister! That really tugs at my heart strings guys, did you feel that tug too? Family loss in books is something that will never fail to make me sad. I'm hoping we find out more about her death in the future, because now it looks like Sora is going to get her act together. She's realising that she's living the life her sister wanted and is taking it for granted. I'm going to mentally make note of this part as the first part of Sora's character development (seeing good/realistic character development is one of my favourite things).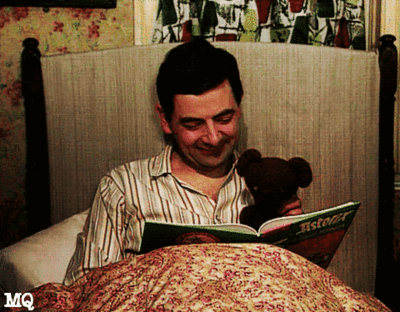 The Glass Lady and Taiga Council are attacked so suddenly that it keeps me turning the pages faster and faster. Where the hell did that Tsunami come from? Do you guys have any theories about who could have caused it? It's got to be someone pretty powerful. They sent a friggin' Tsunami!
As they report it to Empress Aki, I'm getting the feeling that she's hiding something. Maybe it's just me being super suspicious? What do you think? Do any of you guys think she seems a little too innocent?
As we rejoin Sora and Daemon, or should I say, Spirit and Wolf? Wink wink.
I'm still in love with the nicknames.
Anyway! We've rejoined them as they stumble upon the mysterious camp that's mentioned in the synopsis of the book. So, of course, the second Sora wants to sneak in…
I'm scared, but mostly for Daemon. Because he attempts to use magic, but it takes him a few tries. What if he needs magic in there? But can't use it? Panic is setting in. I'm already emotionally attached to these two.
I absolutely love the description of the magic here, the green flames and how they turned into serpents. It's all very mysterious till we find out Prince Gin is the one hosting this Autumn Festival at the camp! The same Prince Gin who Empress Aki defeated during the Blood Rift that we learned about in the beginning. Talk about a plot twist!
The Glass Lady frustrates me so much when she doesn't listen to Sora and Daemon's findings. She and the Council are attacked and then Sora and Daemon discover Prince Gin? Come on Glass Lady, that can't be a mere coincidence. Or maybe we have he right to start being suspicious of her too?
We learn about The Evermore too and how it's most likely the reason Gin has returned to Kichona. We're thankfully immediately given more information on it through a story told by Mina Teira, and I personally thought it was a devastatingly beautiful little story, I really enjoyed how Evelyn Skye has made it sound like a piece of Folklore within their country.
In the last chapter for today's Readalong, we suddenly switch to Prince Gin's POV. I'm personally really enjoying how seamlessly this story is flowing between the POV's of all our important characters and giving us insight into each of their minds. Especially Prince Gin's, because from the tiny bit of insight we're getting in this chapter we're seeing him doubt himself. But why? I really don't think I've read about a Villain doubting themselves or their beliefs before, so consider me immensely intrigued.
You have my attention Prince Gin, and you didn't have to use your magic to get it.
Well guys, we tackled 10 whole chapters today. Give yourself a pat on the back!
I feel like we've essentially covered the whole set up for the rest of the book. Quite a lot happened, from being introduced to the characters who perform a reenactment of the Blood Rift, to the Villain himself returning from the dead. And of course we had those brief couple of chapters in the middle where Evelyn Skye made us hungry with her delicious food descriptions. At least, I got hungry, that's for sure.
I'm very eager to continue with the story tomorrow and see where it leads, and I'm hoping for more of Prince Gin's POV and for more stolen glances between Daemon and Sora.
---
What do you guys think of the first 10 chapters? Do you have any predictions? Also guys, I'm so curious, if you had to give yourself a Warrior name like Spirit, Wolf, Fairy, etc, then what would it be?
Please be mindful of spoilers if you decide to continue reading, we did leave on a bit of a cliffhanger so I wouldn't blame you if you decided to continue! (:
I truly hope you all enjoyed the first day of the January Readathon!
We will be back tomorrow and will be reading chapters 11 – 20.
With Love,
Lauren