Stunning photo by @lulumoonowlbooks
Hello Friends!
Happy Wednesday, and welcome to Day 3 of the 'Circle of Shadows' Readalong.
Guys, your theories for this book are insanely good! There's a lot of theories going around in the comments about Sora's little sister, and Daemon's past somehow being linked to the gods they worship. Like me, a lot of you enjoyed Daemon communicating with the Wolves too, so fingers crossed for more of that!
Without further a-do, let's tackle chapters 21 – 30 and find our what our favourite Taigas are getting up to this time.
Remember, "work hard, mischief harder!"
Please be warned, the following will include spoilers for Circle of Shadows chapters 21-30 inclusively. Read only if you've finished those chapters!
-!SPOILERS!-
We left off yesterday with Sora and Daemon heading to the Society's Command post to try help the Taiga's. Today, we are continuing as they both reach the post and use their magic – again, Daemon struggles – to climb up and get and idea of what Prince Gin and his followers are doing up there.
As they both listen in to Prince Gin's speech to the other Taiga's – who are becoming helplessly hypnotised by his words – Sora begins believing him too. She's suddenly starting to see Prince Gin's vision and somehow, Daemon isn't affected in the slightest. WHY? We see how he panics when he can't get Sora to snap out of it, and has to resort to making her pass out just so he can get her to safety. I bet as her Gemina, that was really hard for him to do!
I'm wondering if that blue electric shock through their Gemina bond is maybe some kind of magic Daemon might have laying dormant inside him, what do we think?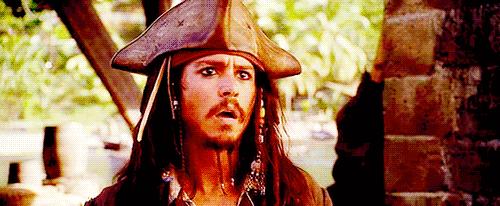 Okay, the Glass Lady is really getting on my suspicious side. I still feel like maybe I'm being quick to judge, but she seems far too calm about this whole situation. Poor Empress Aki is beside herself with panic and worry, begging the Glass Lady and other society members to take some kind of action to help her protect Kichona. However, at the same time, I can see the logic in why the Glass Lady is trying to remain calm and analyse the issue at hand. I just don't know what to think of her yet guys!
I thoroughly enjoyed reading about Aki summoning the Goddess Sola. But my jaw dropped when we learned the cost of summoning the Goddess. A whole year of your life gone, just like that! Poof! You gotta' hand it to Aki, she cares about her people. Enough to pay a hefty price like that just for some advice from a Goddess.
Again, we're provided with some vivid descriptions of the palace and the temple itself near the top turret. Every time we learn more about this place, I'm absolutely in awe. Could you imagine being in a building so beautiful that it's actually called the Rose palace. For some reason I have a very vivid image of a palace made entirely from Rose Quartz crystals.
I still believe that Gin and Aki care deeply for each other. They're twins after all, and it's making me eagerly anticipate the moment they finally meet again, if they even do?! Will they be happy to see each other again? Conflicted? Will Gin doubt his purpose even more? I have so many questions! Although, I don't see it being a pleasant reunion. Let's not forget the blood rift, Aki defeated her brother so badly that he was presumed dead.
We rejoin Sora and Daemon, now on Prince Gin's ship as they sail to the next destination. I absolutely think they will get caught. Is it bad that I kind of hope they do? I care for these characters, but I also really want Daemon to kick Prince Gin's butt.
Daemon is having more thoughts about Sora and fighting them off. Quite a few of you guys have been mentioning how you'd prefer Sora and Daemon's relationship to remain platonic. And from the way things are going it seems that it may be an unrequited romance as we've had no hints from Sora that she thinks of Daemon in any other way than being her Gemina. I would feel really bad for Daemon if this were the case, because he seems to be struggling with these thoughts too. Does he even want to be thinking of Sora that way?
We're jumping POV's again, and this time we're learning more about Virtuoso. Who I'm getting very curious about. She's constantly by the Prince's side (she's his protegee!) and we learn that she is the best of the best when it comes to Ryuu magic. Virtuoso is definitely going to be playing a bigger role in the book, that much I'm convinced of. But HOW? That's the question.
We get more Wolf-y Daemon time. That's totally what I'm calling it from here on out. He's using skills he learned with the Wolves whilst he creeps around in plain sight, trying to reach his target of getting to the Prince's cabin. He gets the information he needs from the hidden bottom of Prince Gin's desk drawer and it's even enough to make even me worry. Prince Gin has this whole plan figured out and I'm really starting to struggle to see any way out for Empress Aki, Sora, Daemon and the other Taigas. Although, I do kind of love it when I feel this way, because it means the story is going to get much harder to predict.
In the final chapter of today's Readalong, we rejoin Fairy and Broomstick (Yay! I love these two!) and they're doing what they do best, breaking the rules. I absolutely would not put it past them to eavesdrop on a confidential meeting between Empress Aki and the Glass Lady. Fairy is clearly very worried about her best friends, but she also seems quite reckless as a character, so I hope she doesn't throw herself head first into danger to protect them. I love Fairy and would be devastated if anything happened to her!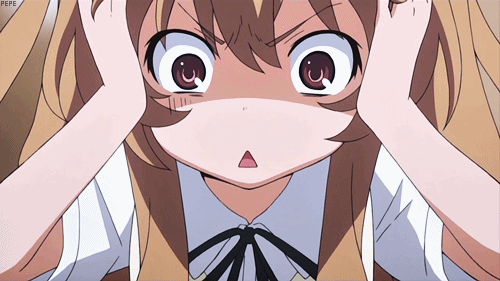 Well guys, chapters 21 – 30 were relatively quick reads today!
I absolutely flew threw them and honestly, I have more questions than ever, I want to know more about Virtuoso, if Sora will be able to use Ryuu magic, what Fairy is planning. I want, no, I need more information on all of this, so I'm really, really excited to continue tomorrow!
---
Hit us with your thoughts, I want to know what you're all thinking now that we really seem to be getting into the depths of this story. We've been getting some really interesting predictions the past few days and gosh, you guys are blowing my mind!
Again, please be wary of spoilers in the comments!
Tomorrow we will be reading chapters 31 – 40, stopping at the beginning of chapter 41. How exciting!
With Love,
Lauren