Gorgeous photo by @fictionaladventures
Hello Friends, and Happy Valentines Day!
I can't believe it's the 4th day of the Readalong already! I hope you guys are enjoying this book as much as I am. There's still lots for us to read together, which is a relief because I'm really having a wonderful time hosting this for you all. Your predictions for the book are genuinely blowing my mind. You guys are spotting things that didn't even occur to me!
You're all (like me) very interested to know why Daemon isnt effected by Prince Gin's illusion. What makes Daemon so special, whell the most popular theory is that he could either be related to Gin and Aki, or perhaps he's the offspring of a god. I love both theories and I'm really interested in finding out if they're right!
It's also Readathon photo challenge time! Every month we host a little, super simple, photo challenge over on Instagram that only you guys can enter for a chance to win a FairyLoot box for free! The odds are very much in your favour, so make sure you enter!
If you'd like to enter, all you need to do is these following steps:
Snap a photo of 'Circle of Shadows' with the beautiful character art print from the January box
Include a hashtag #FairyOfShadows
Do all this by end of February 17th
Mention down below in your today's comment that you have entered and include your Instagram handle (*important, as we really want to make sure a person from the Readalong wins this!)
Best of luck to you!
Anyway let's get on with reading chapters 31 – 40 today. I know you're all probably eager to know what's going to happen.
I certainly am.
Please be warned, the following will include spoilers for Circle of Shadows chapters 31-40 inclusively. Read only if you've finished those chapters!
-!SPOILERS!-
W're picking up where we left off, Sora is still in the cargo hold trying to focus in on Ryuu magic, which surprises me, because for some reason, I always had a hunch Daemon would be the one to become more interested in Ryuu magic, since he struggles with the Taiga magic every single day. Perhaps this is something that will happen in future chapters?
I get a bit excited when they decide to use the poison on the Ryuu because I'm thinking, Yes! We're finally going to see Fairy's concoctions in action! *insert evil cackle here*
However, I'm pretty worried for them, because if they're going to get caught this is when it will happen. Surely! It's a big risk, but I salute them for taking the leap of faith and going ahead with their plan.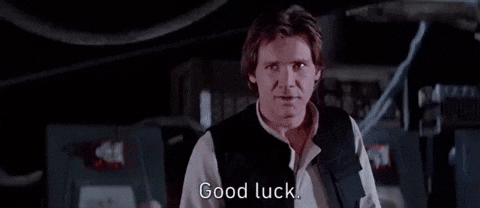 Annnd shocker, they were caught! But by Virtuoso.
Honestly, I don't know what's more worrying, getting caught by Prince Gin, the villain himself, or by Virtuoso, the master of Ryuu magic. You guys can let me know!
I really did think Sora was going to manage to talk her way out of this. She seemed to smoothly get out of trouble before. But Virtuoso has her own plans and takes her hood off only to reveal that she is Sora's little sister?! HANA IS ALIVE!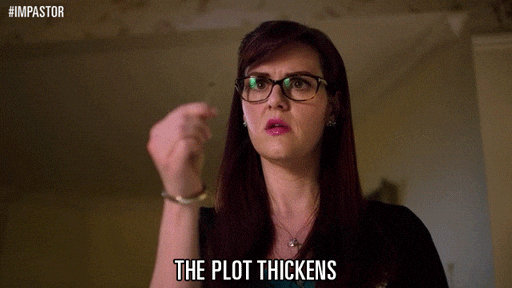 I did not see that coming, but a few of you guys did and I applaud you! Hana is alive and well, in fact, she's in her element. Their mother told Sora that Hana always wanted to be a Taiga and now she's using Ryuu magic even stronger than a Taiga's, and she's the best at it. I am mind blown.
Again, I'm feeling bad for Daemon as he's had to keep his promise and abandon his Gemina on the enemy's ship. He even feels the jolt of shock that Sora feels when she comes face to face with her little sister. He's worried about Sora, and he's floating in the middle of the sea needing to get to Prince Gin's next destination before he does. Thankfully he manages to use his magic first time and it helps him swim at an inhuman speed towards land.
We jump back to Sora who has finally come face to face with Prince Gin. I'm not too surprised when he makes her fall under his spell again. However, I'm very curious to find out what magic in their blood line Hana is referring to. It must be important, because the Prince was ready to kill Sora. What kind of magic do you think it is? Do you think Sora will become as talented at Ryuu magic as Hana?
Was anyone else gripping their book so hard when Prince Gin tells Sora to block the Gemina bond? If Sora was in her right mind, she'd be devastated.
I can't tell if Hana really believes that Sora left her to be taken, or if it's what Hana wants to believe. She is clearly very loyal to Prince Gin, but do we think that eventually Hana will forgive her sister over time? Or do you think Sora will need to do more to get Hana's trust back?
From the Prince Gin meeting, we can tell that Hana is still really mad at her sister (she tells him about Daemon after all) but, as she stopped him from killing her, clearly she still wants to keep her safe. Conflicting feeeelings.
We get to experience a scrimmage upon the ship. A battle against two Ryuu to help them train their magic. I thought this was really cool, and honestly, I'm starting to feel Prince Gin's magic work on me. This environment seems much more fun than training to be a Taiga. Hana challenges Sora to a scrimmage to help her train her magic for the first time. I like how Hana is ruthlessly throwing her sister in the heat of it to try get the most out of her training. Or perhaps she's doing it to humiliate her sister?
We learn that Hana has the ability to turn invisible using Ryuu magic, and I assume that's the magic that Prince Gin values so much. Having two invisible Ryuu warriors would be invaluable to him.
The admiration that Hana lets slip through when Sora finds her almost makes my hear burst. I really hope these two can mend their relationship in the end. One, because they are sisters torn apart by a traumatic event. Two, because I really love Hana's character and I think she may be my new favourite.
Daemon finally makes it to land and meets two fishermen who immediately comment on the blue roots of his hair. This is the first time another character has acknowledged Daemon's unique hair in the book, and guys, I need to know more about his past. It's killing me. His parents abandoned him, he was raised by wolves, he sucks at magic a excels in physical combat. And on top of that, he his blue-ish hair. What does all this mean?!
The strangers refer to him as a Nauti. Do I sense some foreshadowing?
We switch back to Hana and Sora, who are training some more with the Ryuu magic. It's got me wondering if Sora will be able to use this magic if she ever manages to break free from Prince Gin's spell. It would potentially make her the most powerful Taiga in all of Kichona and it could mean that Daemon could tap into this magic too.
Daemon is starting feel the loneliness now that he can feel his Gemina bond being blocked. I think we'll see some great character development from him whilst Sora is away with the Ryuu. Perhaps the determination he has to save her will help bring out any magic stored up inside him. A lot of you guys believe he may have some dormant magic somewhere in him and I totally agree with that. I believe this is when we'll maybe start to see some of that magic come to the surface. But some good character development will take place for sure.
He makes it to the post to sent a message to the Society of Taiga in the Imperial City, and does anyone else find it positively adorable and magical that they use dragonflies to send messages? We've heard of dog messengers, bird messengers, but never Dragonflies and I just think that's really adorable. However, writing a message to send by Dragonfly doesn't sound like an easy task. Each letter has to be half a millimetre? That. Is. Insane!
In the final chapter for today's Readathon, Empress Aki just got sassy and took the Glass Lady's chair. Woo! Go Aki!
We learn that they received Daemon's note, filling them in on everything they needed to know about Prince Gin, and the fact that Sora and Daemon were the ones out there gathering this information for them (I hope they thank them at some point).
I'm absolutely delighted when we find out Fairy and Broomstick are still up to their sneaky eavesdropping. Although, sneaky may no longer be the correct term since they get caught. But, that's where our chapters for today end. I hope Fairy's plan, if she has one, is revealed soon. I'm keeping my fingers crossed for the next chapter.
---
So, so much happened in today's chapters, and we got our first BIG plot twist. What did you guys think of it? I know some of you have been suspecting it from day one.
Please share your thoughts below and let's discuss!
Again, please be wary of spoilers in the comments. This post is only for chapters 31 – 40, and make sure you get your Giveaway entry in!
Tomorrow we will be reading chapters 41 – 50, stopping at the beginning of chapter 51. I hope you guys are ready, I have a feeling things are about to really pick up.
With Love,
Lauren