Stunning photo by @loweonbooks
Hello Friends!
Yesterday's Readlong was an intense one. We got a major plot twist, that left me positively shook. However, some of you guys were theorising it from day one which is super impressive. Well done to you!
We're all very intrigued now to hear about Fairy and Broomstick's plan now and quite literally all of us want to know more about Daemon, so fingers crossed we get more information in these next chapters.
Today, we're reading chapters 41 – 50 and I have a feeling, that it's about to get pretty intense.
Let's do this!
Please be warned, the following will include spoilers for Circle of Shadows chapters 41-50 inclusively. Read only if you've finished those chapters!
-!SPOILERS!-
Right off the bat, we're discovering Fairy and Broomstick's plan. And, I am very worried for Fairy's safety!
She is absolutely one of my favourite characters thus far, and now we know she is going to step in as Empress Aki to go meet Prince Gin, and I'm really worried that this could be the end of Fairy. I am praying to Luna right now! And,  I feel awful for poor Broomstick as he clearly does not like this plan, but Fairy is a determined little soul and has her mind made up.
Prince Gin now receives a letter from Empress Aki, requesting a meeting. I am kind of glad that he didn't fall for it, because you know, he's not silly?
(Anyone else hoping he didn't hurt the little Dragonfly messenger?)
He instructs Sora to go with Hana to kill Empress Aki, and as she is under his spell, she agrees, claiming that she's more than ready to put Aki's reign to an end. This just shows how much of an effect Gin's magic is having on Sora, as merely days before she was a Taiga fully dedicated to protecting Empress Aki and her home of Kichona.
My heart breaks a little when Sora feels Daemon trying to send something along the bond. She's even tempted for a moment to lower the walls blocking his signals, because she misses his laugh, she misses him! How cute! But Prince Gin's magic acts pretty quickly to suppress those feelings. I'm really damn curious now to know how Prince Gin is hypnotising these Taiga's. We're closing into the final stretch of this book so I hope we get answers very soon on that front. I feel like it may be a gift from Zomuri himself?
We get a really "nice" moment between Hana and Sora, where Hana admits she doesn't think she'll be able to kill Empress Aki. Sora tells her that she will do it instead. I believe this was an important scene to add in order to remind us that Hana is still young, and this task Prince Gin sent her might be too big for her. For the first time in a long time she will need her big sister's help. And I really liked that! Even though, it's quite a morbid thing Sora has agreed to do.
However, it's just hit me that Fairy is going undercover as Empress Aki. Sora is going to assassinate Empress Aki. Sora might end up killing her best friend!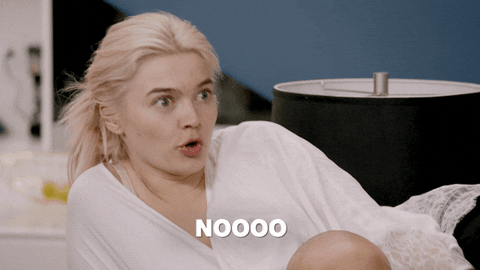 Daemon joins up with Broomstick and Fairy at the location they are supposed to have the Empress Aki and Prince Gin meeting. And of course, Fairy hits him with a little flirtation, which admittedly made me laugh. She's so smooth guys.
Daemon feels sorry for Fairy and Broomstick for being so ready and willing to lay down their lives for Kichona, so he joins them and agrees that if they're going to go down fighting. If anything happens to Daemon, I will be devastated!
Fairy is trying to be strong and keeps telling Daemon and Broomstick to leave and let her deal with this on her own. But, as if her Gemina would leave her, and Daemon? Well, he's a goddamn gentleman. He would not leave her either.
When Sora enters to try and kill "Empress Aki" I was gripping the book so hard and ready to yell at Sora. DON'T KILL FAIRY! But then, she lunges for Daemon, because she's angry that he once tried to stop her from joining Prince Gin, poor Daemon, he's probably on an emotional rollercoaster.
I did not appreciate that cliffhanger where Fairy waited on the knife. Thank god we're reading to chapter 51, because I would need to know if Fairy is okay!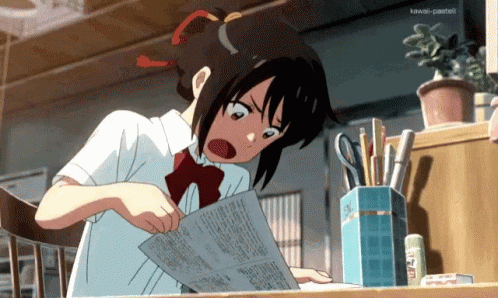 Daemon throws himself onto Sora and again we experience that charge of electricity that wakes Sora from her illusion. I want to know what the hell this is and how Daemon can break that spell. Although, it does say that he sends his fear through their Gemina bond, so perhaps their bond is just so strong that in moments of desperation, they can save each other?
Sora knocks both Daemon and Broomstick out – man, they are not having a good day – and she convinces "Empress Aki" to take the poison that will help her fake her death. I'm personally a little shocked that Sora didn't notice it was really Fairy till the last minute when Hana entered. The fact that she falls and vomits just shows how anguished she must feel that she almost killed her best friend. I wonder if this scare will be enough to stop her from being hypnotised by Gin again.
In the final chapter of today's readalong, we see Daemon and Broomstick waking up. Broomstick is panicking for the safety of his Gemina, Fairy. I'm right there with you Broomstick. He is even in disbelief that Sora is back to being one of them. And, I don't blame the poor guy.
---
I can't believe what we just read! Sora almost killed Fairy! That would have been absolutely heartbreaking. But now Sora has taken her body to Prince Gin. Empress Aki's twin. Will he notice it's not her? I guess we'll find out tomorrow!
Tomorrow we will be reading chapters 51 – 60, Oooo, we're almost at the end guys.
Again, please be wary of spoilers in the comments. This post is only for chapters 41 – 50.
With Love,
Lauren