Wonderful photo by @betterwithabookinmyhand!
Hello Fairy Family!
I hope that you're all loving Daughter of the Moon Goddess so far! It's now day 3 and sooo much has happened!
But before we start reading, we have our secret giveaway! What's that? Oh, just a chance to get your next FairyLoot for free as a reward for reading! Doesn't really get better than that! And your chances are so good too! We don't really announce this anywhere else as we truly want the person from the readalong to win! If you'd like to try your luck, all you need to do is follow these steps!
Take a photo of our edition of Daughter of the Moon Goddess
Include a hashtag #FairyLootDOTMG (very important!)
Do all of this by the end of March 31st
Mention down below in your comment that you have entered and include your Instagram handle (also super important!)
Good luck!
Today we'll be reading from Chapter 17 to the end of Chapter 24, let's jump in!
---
Please be warned, the following section will include spoilers for Daughter of the Moon Goddess by Sue Lynn Tan from chapter 17 to chapter 24. Please only read on if you've finished this section!
-!SPOILERS!-
Xingyin is ready and reporting for her next assignment! She has two choices, attend the Golden Desert to harvest rare herbs (no disturbance expected) or follow Wenzhi to the Eastern Sea where the king has called for aid to handle unrest (disturbance probably expected) shock horror, Xingyin isn't opting to harvest rare herbs!
In an audience with King Yanzheng of the Eastern Sea, Wenzhi introduced Xingyin as "First Archer" – subtle promotion? Yanzheng's son, Yanxi is tasked with briefing them on the drama – they're growing restless and their governor is building an army. This sounds dangerous!
They attend the banquet and Prince Yanxi quizzes Xingyin on where she learnt her skills. He remembers her from the banquet (where everything went downhill) and she tells him she no longer plays the flute. It makes me really sad that she lost the joy in doing that because of what happened between her and Liwei. After quizzing each other, dancers enter the hall and Xingyin notices something strange about one of them and suddenly she's launching a plate at her head!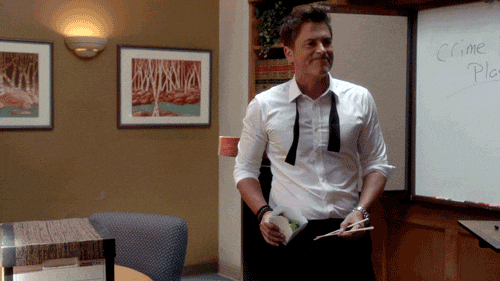 The Merfolk have infiltrated the banquet and they're equipped with sea scorpion venom which has the ability to paralyse the entire body… eeek! Good spot Xingyin!
The Merfolk claim that King Yanzheng conspired with the Celestial Emperor to imprison and slay the dragons. Yanxi disputes the claim but the King is interestingly quiet… Xingyin watches as Wenzhi throws around some pretty deep threats. It works though, and the prisoner reveals if the Merfolk failed to kill the King, they were to abduct the youngest prince, Prince Yanming. He's just a boy!
The next day, after a restless night's sleep, Xingyin talks to Captain Wenzhi and asks if he really could've followed through on all of those dark threats he made. Rather than answer, he asks Xingyin if she thinks he could have. Captain Wenzhi sheds his skin a bit and tells Xingyin he doesn't care for parts of his job, and moments like that are included in that. He says he hopes they'll always speak like this, sharing any worries they have.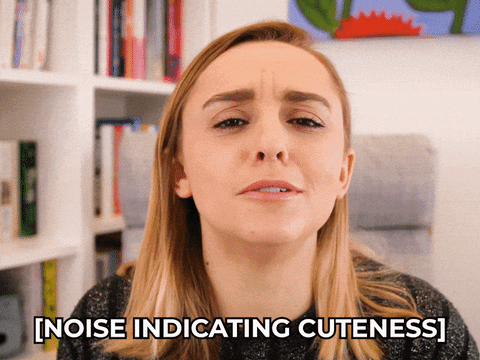 They all come up with a plan to use the young Prince Yanming as bait so that General Renyu will lead the charge onto land himself. Xingyin will guard the prince herself, Wenzhi suggests Xingyin dressed as Prince Yanming's governess, Lady Anmei so as not to arouse suspicion. When Wenzhi says he knows Xingyin looks nothing like Lady Anmei and they'll disguise her with clothes and face paint and the like, Xingyin feels hurt.
She spends a bit of time alone with Prince Yanming and he seems to warm to her eventually. This could be a good plan!
Wenzhi finds Xingyin staring at the moon, she offers no courtesy but he doesn't seem to mind. It becomes quite obvious, quite quickly, that Xingyin is annoyed. She says he had no concern for her when he suggested she dress as Lady Anmei but he argues she's more than capable. Xingyin admits that it wasn't nice to hear aloud that Wenzhi thinks she's not as beautiful or as elegant as Lady Anmei. His response? "Why would a falcon want to be a nightingale?" YESSSS WENZHI!
Then he asks her to just call him Wenzhi, rather than Captain Wenzhi, forgoing such formalities would obviously be a huge step in whatever relationship this is, and Xingyin takes the step. Removing that barrier. When she calls him Wenzhi, he smiles.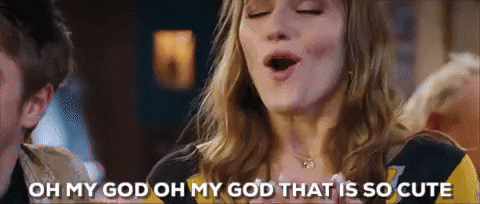 After a little training where Wenzhi goads Xingyin and tells her to act a little afraid or nervous as Lady Anmei is such a delicate flower. They head to the tent where Prince Yanming will act as bait. I am NERVOUS. A lot of time passes with very little happening though, so Xingyin comes up with the idea of them spreading the news that she and Price Yanming are preparing to depart. It worked! They bump into a giant octopus who happens to be Governor Reynu, this sounds absolutely pretrifying. Xingyin, Yanming and Wenzhi prepare to depart, but Wenzhi, seeing his soldiers being decimated, clearly wants to stay and Xingyin understands. She vows to protect the prince and they run. When they reach the tent there are soldiers ready and waiting to escort the prince away, but he doesn't want to leave Xingyin. Bless him! She promises to join him soon and prepares her bow and quiver to head into the fight.
But… no need. Governor Reynu is here, he's brought the fight to her.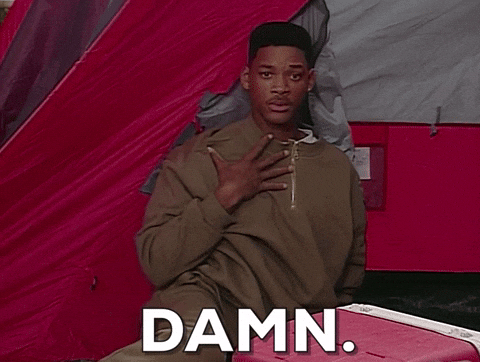 Xingyin quickly realises there's magic in his voice, he has the power to compel people. Reynu has his Xingyin with two needles of the paralysing sea scorpion venom. I'm so scared for her. I don't know how she can escape this!
Wenzhi's come to save her!!! Xingyin tries and fails to warn Wenzhi of the Governor's power, but it just comes out as a whisper. No worries though, Wenzhi spars with the Governor and it all seems over quite quickly, he kills him! Wenzhi must be seriously powerful.
He runs to Xingyin, asking where she's hurt, why she's not moving, but she can't answer and drifts into unconsciousness.
When Xingyin wakes, she wakes with Wenzhi at her side, his hand in hers. She's been asleep for days! She tells Wenzhi of the Governor's power, urges him to consider that the Merfolk may not have been to blame but just under his power. They attend Prince Yanxi's chamber together to see him and who else is there??? LIWEI! He came three days ago when his Sky Drop Tassel gleamed red, hinting that Xingyin was in danger. I'm so conflicted because he clearly cares deeply for her, but I'm still so mad he allowed himself to be betrothed to another.
Wenzhi, Liwei and Yanxi discuss the Merfolk, Yanxi assures them they will be interrogated but that many of them appear dazed. He thanks the Celestial Kingdom for coming to their aid.
Wenzhi and Xingyin eventually return to the Jade Palace after many campaigns to the news that Shuxiao's been promoted! Xingyin finds her, but she doesn't seem happy. She tells Xingyin that she only took this job because her family were essentially shunned when her sister turned down a request from a nobleman that she be his "conquest". Understandably, her father supported her but her family reputation was blackened so Shuxiao joined the army to gain honour back, but the more Shuxiao climbs up the ranks, the less likely that she'll ever return home.
Later, when Xingyin bumps into Minyi in the Courtyard of Eternal Tranquility, she asks her how Liwei is. Liwei cuts in and says "why don't you ask me yourself".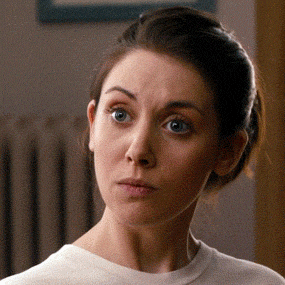 They talk, and argue and eventually one thing leads to another and Liwei is kissing Xingyin. She regains composure quickly and tells him they're done. Liwei confesses he can't stop thinking about her despite knowing he needs to let her go and suddenly they're interrupted and Liwei must go.
When Xingyin returns to her room, Wenzhi is waiting for her. He tells her he's leaving, back to the Western Sea and ASKS HER TO GO WITH HIM. Eeek what a love triangle. Are you a fan?
"Your dreams will be my dreams, too." Xingyin, if you don't go, I will. Before she can answer, a messenger is here, demanding just as one demanded with Liwei, that Wenzhi must go to the Hall of Eastern Light to speak with Their Celestial Majesties at once! Weeeeird. Something's about to go down, grab ya popcorn!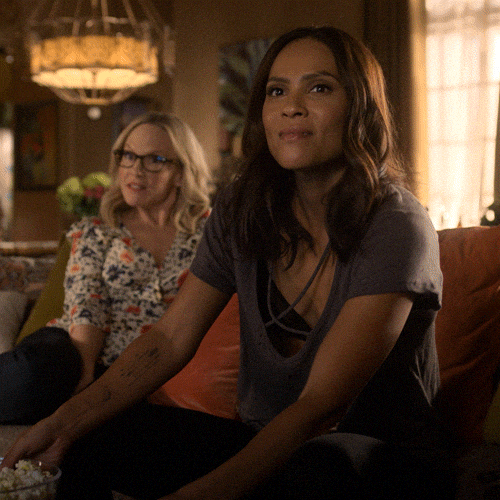 Popcorn was warranted, Princess Fengmei has been ABDUCTED. Would it be so terrible if we kinda just… left her? She's the reason Liwei and Xingyin were split up after all…
OK I'M KIDDING.
Let it be known that I am NOT kidding when I say I think it's out of order for Liwei to request that Xingyin accompany him to SAVE HIS FIANCE? The audacity. I need to know how you all feel about this because while Fengmei is innocent in all of this, Liwei should know better than to ask Xingyin to accompany him in saving her. He says he's asking her to go because there's no one he trusts more and no one is more skilled with a bow than Xingyin, but I still don't think this is something he should've asked of her. Xingyin, too kind and too good for this world, obviously agrees.
She later sees Wenzhi, who tells her not to go because it's not safe… But she's done plenty of unsafe things before? He asks if she still loves her, again, uncool, but at least he has the sense to apologise straight away and admit he got jealous. She promises to be safe, and admits to herself she has feelings for Wenzhi. Are you Team Liwei or Team Wenzhi? I need to know! She also tells him when she returns, they'll leave together.
So we're off to save Princess Fengmei, fiance to Liwei, much to my dismay. Liwei drops the bombshell that he can sense Fengmei's aura and it's bringing back memories of him telling Xingyin her aura smells strong like a storm. He asks what she'll do when Wenzhi leaves. Liwei needs to learn BOUNDARIES. I know they had an excellent friendship before their brief romance but he broke Xingyin's trust hugely.
Dodging a mysterious archer, Xingyin reaches Fengmei. As she frees her, the archer is back. A tall figure with silver eyes, but then he lets Xingyin escape???
We leave Xingyin and Fengmei, both pondering Liwei's welfare and safety as they escape to find him.
____________
That was a lot of drama to end today's section on! Any theories so far?
I can't believe we're over halfway through! Drop all your thoughts in the comments and I'll see you tomorrow, fairies!
Love,
Shannon