Lovely photo by @thebritishbookgirl
Hello Fairy Friends!
Welcome back to day 2 of the readalong for Defy the Night! Who's ready to dive back into this book?
Today we're reading chapters 9 to chapter 17.
---
Please be warned, the following section will include spoilers for Defy the Night by Brigid Kemmerer, from chapter 9 to chapter 17. Please only read on if you've finished this section!
-!SPOILERS!-
This book is wild, I can't handle all this action!
Tessa and Wes are not in agreement, the new bounty on smugglers means that those handing out elixirs will be punished, and despite Wes warning Tessa that it's too dangerous, she still wants to help. Wes is frustrated, telling Tessa that he isn't afraid for anyone, except for her. And then they kiss! Who else loves these two?!
Wes agrees to hand out the cure, but Tessa waits all night and he doesn't return. Tessa runs through the Wilds and sees Wes hanging on the gate, dead, with a dagger in each eye. Tessa's upset, I'm upset . . . did anyone see this coming? The feels!
Back with Corrick, Counsel Cherry visits the King's Justice and Quint. She argues that those who are taking the cure illegally aren't criminals but people desperate to survive. She wants the King to be fairer to his subjects, reminding Corrick that his job is justice, not the executioner.
Riddled with grief over Weston's death – like me – Tessa pushes through work, ignoring her friend's attempts to gossip and agrees to go on a supply run. While out on delivery in the Royal Sector, she sneaks into the palace.
Panicking, she hides in the supply closet and ends up being locked in overnight. Tessa contemplates killing the king, and while that seems like a good way to get vengeance, she soon realises that Wes didn't want her to be a killer and that her parents always wanted to heal people.
Tessa bumps into Quint, who has her chased down. Corrick demands that she's chained in his room. Is anyone else getting very nervous?
In Corrick's room, blindfolded and chained, Tessa is terrified for her life and then suddenly, she can hear Weston's voice, he's here, saving her . . . what! She takes her blindfold off and comes face to face with Corrick. Did anyone guess that Corrick was Wes? I did not see that coming!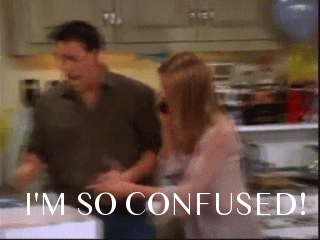 Turns out, Corrick lives a double life, with Quint helping him out. Talk of rebellion meant that he had to kill Wes off, and having Tessa in his room was the only way he can protect her. My mind is blown!
Harristan wants to meet Tessa and is very unhappy that Corrick is keeping secrets from him. Does anyone have any theories about how Harristan will be involved in this plot?
Quint has arranged various lessons and lunches for Tessa, who is very emotional and feels as though Wes has lied to her. She's to meet the King and dine with Corrick . . . what could possibly go wrong?
---
What a dramatic section! Tell me all your thoughts and theories in the comments below.
I'll be back tomorrow to catch up with you all.
Love
Nicole