Amazing photo by @bookish_pearl
Hello everyone!
It is day 1 of our Readalong of Eight Will Fall by Sarah Harian and I am very intruigued by this one!
Before we start though, how is everyone? Did you all have a good Christmas and New Year? Let me know what you have been up to and get to know each other in the comments!
Alright, now that we're all caught up, let's get on with the readalong!
Today, we start from Chapter 1 and we will be reading to the end of Chapter 7! Grab a beverage of your choice and some snacks and snuggle down for a reading session and then join me to chat about it!
Please be warned, the following will include spoilers for Eight Will Fall by Sarah Harian Chapters 1-7! Read only if you've finished those pages!
-!SPOILERS!-
We meet Larkin and her brother Garran down in the mines. They have just found a luminite, a special material, and are trying to keep it hidden from the other miners. 
We find out that they are Empaths- people who can siphon the emotions of others and use them to conjure or destroy…Oooo this sounds interesting!
There have been a number of strange occurrences that most people thought were rumours but now one of Larkin's neighbours has gone missing so they're starting to believe it! I feel like this could be a big part of the story!
And now the guards aren't there at the end of their shift like they usually are…hmm something is definitely going on!
They make their way to the market to find some cake for Larkin's birthday. The shopkeeper, however, is suspicious of her and watches her closely while he gets her things. Only when she's getting the money out does he realise she's an Empath and refuses to serve her 🙁 that's so horrible! Why wouldn't he just accept her money!
Ahhh Larkin used her magic! But isn't it illegal? I wonder if there will be any consequences?
I love how close Larkin's family are! They all seem to care for each other a lot and support each other even though they don't have the easiest life.
The Reach? I wonder what the fable is?!
Oh wow so The Reach is a cave below the city where Ilona sent the Empaths that rose against her and now some people think these disappearances are due to them using their magic again!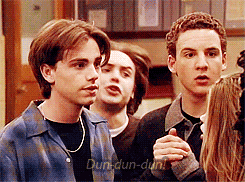 Oh no, guards have turned up at their house! Did they manage to find out that Larkin had used her magic?
The guards enter their house and Larkin lets them shackle her, expecting them to leave her family alone if she goes easily but then they go for Garran as well! Why are they taking both of them?
What was that! OMG what! The temple of light has collapsed! Is it a coincidence it happened at the same time they were being arrested??
And now they're heading to the palace!
Larkin and Garran are locked in cells in the palace alongside the other prisoners and Larkin gets talking to a girl in the cell opposite her, who she calls Dancer. Garran also talks to a fellow prisoner, a farmer in the next cell to his who is bit more helpful and tells him that the people that are disappearing are disappearing into holes in the ground!
Could they be disappearing into the Reach?!
The Queen enters the prison and starts taking some of the prisoners from their cells. When she gets to Garran's cell, she requests that he is removed but Larkin will not allow it and uses magic to break the Queen's ring in the hopes that it will make her take Larkin instead. And it works. But where are they going now!?
After being led away, Larkin is bathed and given new clothes which makes her think she may not be on her way to execution…
Oooo how has an Empath managed to become a guard? I'm intrigued!
Larkin and the other prisoners that were released from their cells are taken to a room where they sit around a table with the Queen. The Queen then offers them food which they can't help but eat! I'm sure I would too if I was that hungry!
The Queen blames the disappearances on the Reach and Larkin thinks she is doing so to scare them but I think she might be telling the truth!
Over 10,000 soldiers were sent to assess what had happened where distruction magic had been detected and they all went in to the Reach. Only one came out and when he did, he repeated the same phrase that Kyran had said when he was banished to the Reach!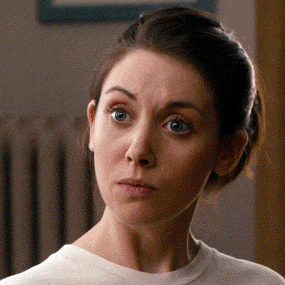 And there it is, the reason they have been brought there. They are to enter the reach, find Kyran and kill him.
---
That was definitely an exciting start! What are we thinking so far? And what were your favourite bits from today's pages? Let me know in the comments and we can have a chat!
See you tomorrow!
Love,
Amy