Absolutely stunning photo by @darkfairytales_
Dear Fairylooter,
Let's be honest, there's nothing better than cuddling up with a book after you have eaten your weight in delicious food and have spent loads of time with your family.  However , nothing beats some quality book time, as it can be a very welcomed escape from the buzz of it all!
But which book shall be the chosen one?
Not to worry, your fellow FairyLooters got you!
We couldn't think of anyone more qualified to recommend us all some festive books than you guys, our avid readers!
Your picks are so amazing, we think there's something for every taste on the list so make sure to check it out!  You can click the name under the picture to be taken to the Goodreads page to read more reviews too.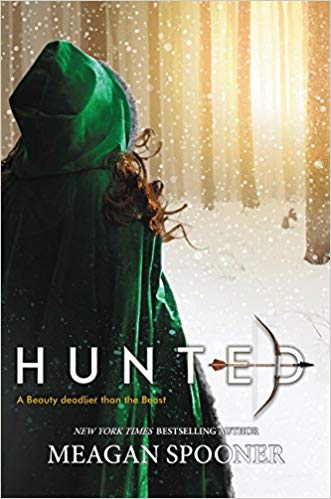 Regan says:
"The only book I could recommend that is a little bit festive (and isn't Harry Potter) is Hunted by Meagan Spooner. Amazing to read when curled up under loads of blankets with a hot drink. "
Read the synopsis:
Beauty knows the Beast's forest in her bones—and in her blood. Though she grew up with the city's highest aristocrats, far from her father's old lodge, she knows that the forest holds secrets and that her father is the only hunter who's ever come close to discovering them.
So when her father loses his fortune and moves Yeva and her sisters back to the outskirts of town, Yeva is secretly relieved. Out in the wilderness, there's no pressure to make idle chatter with vapid baronessas…or to submit to marrying a wealthy gentleman. But Yeva's father's misfortune may have cost him his mind, and when he goes missing in the woods, Yeva sets her sights on one prey: the creature he'd been obsessively tracking just before his disappearance.
Deaf to her sisters' protests, Yeva hunts this strange Beast back into his own territory—a cursed valley, a ruined castle, and a world of creatures that Yeva's only heard about in fairy tales. A world that can bring her ruin or salvation. Who will survive: the Beauty, or the Beast?
---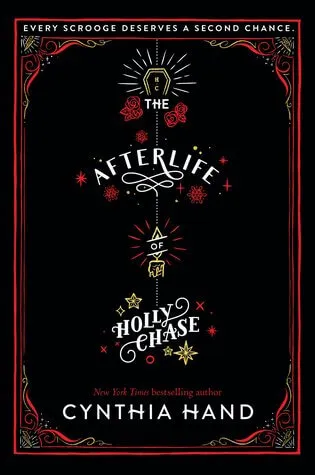 Claire from @love.the.villain recommends:
"So, I haven't actually read this book yet, but it's on my Christmas reading list this year and I honestly think all your subscribers might enjoy it.
The book is 'The Afterlife of Holly Chase' by Cynthia Hand.
It's a retelling of 'A Christmas Carol' in which Holly dies and has to work for a firm in the afterlife that's trying to get other people to change their ways at Christmas.
She's given the role of the Ghost of Christmas Past and is stuck helping miserable people year after year.
That is until she meets her project this year, the handsome Ethan.
Check it out, it looks like a really fun read!
Hope you enjoy it!"
Read the synopsis:
On Christmas Eve five years ago, Holly was visited by three ghosts who showed her how selfish and spoiled she'd become. They tried to convince her to mend her ways.
She didn't.
And then she died.
Now she's stuck working for the top-secret company Project Scrooge–as the latest Ghost of Christmas Past.
Every year, they save another miserly grouch. Every year, Holly stays frozen at seventeen while her family and friends go on living without her. So far, Holly's afterlife has been miserable.
But this year, everything is about to change
The Afterlife of Holly Chase by Cynthia Hand
---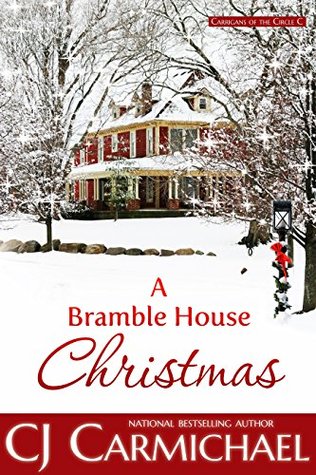 Nina from @ninahilden says:
"I really enjoyed reading this book a couple of Christmases ago.
Season's greetings!"
Read the synopsis:
Finn Knightly a.k.a. Finn Conrad wants to know why his recently deceased father left his nurse fifty thousand dollars after knowing her a mere six weeks. So he travels to Bramble House B&B in Marietta, Montana to find answers.
But Willa Knightly is not the conniving woman he expects to find. Before he knows it, Willa-and her six-year-old son Scout-are stealing his heart. And that's before he finds out Scout's secret and the real reason this Christmas is so important.
A Bramble House Christmas by C. J. Carmichael
---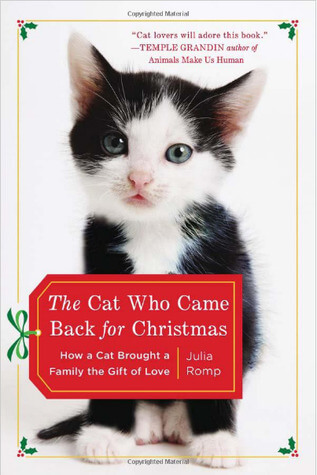 Emily @rosebuds.reads suggests:
"I would recommend The Cat Who Came Back For Christmas, by Julie Romp!! It's a true story about the bond between a young autistic boy, and the cat that came into their lives and helped him join and enjoy the world around him. It so sweet, and heartwarming, and has the perfect feelings for lovely holiday read!!"
Read the synopsis:
The heart-warming true story of a little boy and the cat that changed his life.
Julia's nine-year-old son George was autistic. Quiet and withdrawn, he appeared lost in his own world. Then one day a small black-and-white stray cat appeared in her garden and George's face lit up.
George bonded with Ben and began to open up to his mother as well. For three happy years, the trio was inseparable and George made remarkable progress. But then disaster struck—Ben went missing and George regressed.
The weeks turned into months, and Christmas was fast approaching, but on December 21, Julia got a call from a family more than fifty miles away, which finally offered a ray of hope . . .
Genuinely touching, The Cat Who Came Back for Christmas is a story about devotion, love, and a holiday miracle.
The Cat Who Came Back For Christmas, by Julie Romp
---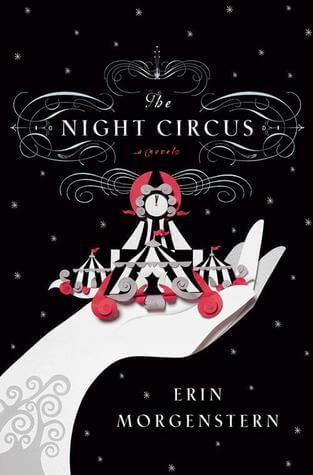 Caroline @equine.finelines has so many good recommendations!
Between Shades of Gray by Ruta Sepetys is also a very wintery read – even the majority of the book is set in a cold climate. This is a very tragic story about a lesser known side of WWII in Lithuania and Siberia. It feels strange to call a book that is full of such horrors wondrous, yet it really is just that.
Finally, on a lighter note, The Chronicles of Narnia, especially The Lion, The Witch, and The Wardrobe by C.S. Lewis are fabulous, easy, and light-hearted reads for the Christmas season that always take me back to my childhood love of reading."
Read the synopsis for The Night Circus:
The circus arrives without warning. No announcements precede it. It is simply there, when yesterday it was not. Within the black-and-white striped canvas tents is an utterly unique experience full of breathtaking amazements. It is called Le Cirque des Rêves, and it is only open at night.
But behind the scenes, a fierce competition is underway—a duel between two young magicians, Celia and Marco, who have been trained since childhood expressly for this purpose by their mercurial instructors. Unbeknownst to them, this is a game in which only one can be left standing, and the circus is but the stage for a remarkable battle of imagination and will. Despite themselves, however, Celia and Marco tumble headfirst into love—a deep, magical love that makes the lights flicker and the room grow warm whenever they so much as brush hands.
True love or not, the game must play out, and the fates of everyone involved, from the cast of extraordinary circus performers to the patrons, hang in the balance, suspended as precariously as the daring acrobats overhead.
Written in rich, seductive prose, this spell-casting novel is a feast for the senses and the heart.
---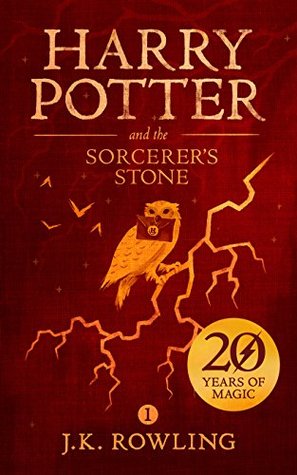 Lauren from @gameoftomes recommends:
"A Christmas Carol by Charles Dickens (Christmas classic)
The Nutcracker and the Mouse King by E.T.A. Hoffman (psychedelic Christmas classic)
Harry Potter and the Philosopher's Stone by J.K. Rowling (best Christmas scene in a book ever)
Read the synopsis for Harry Potter:
"Turning the envelope over, his hand trembling, Harry saw a purple wax seal bearing a coat of arms; a lion, an eagle, a badger and a snake surrounding a large letter 'H'."
Harry Potter has never even heard of Hogwarts when the letters start dropping on the doormat at number four, Privet Drive. Addressed in green ink on yellowish parchment with a purple seal, they are swiftly confiscated by his grisly aunt and uncle. Then, on Harry's eleventh birthday, a great beetle-eyed giant of a man called Rubeus Hagrid bursts in with some astonishing news: Harry Potter is a wizard, and he has a place at Hogwarts School of Witchcraft and Wizardry. An incredible adventure is about to begin!
---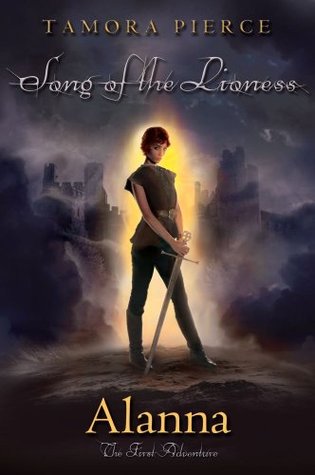 Adele from @booksnstacks says:
"I am going to have to go with the author, more specifically Alana, the Lioness the 1st book. It came out in the nineties and it really was one of the 1st girl power books. It's so amazing to read a book that kind of helped start this girl power fantasy trend. It's also just so well written and the character  just feel so real. This book was my childhood! "
Read the synopsis:
"From now on I'm Alan of Trebond, the younger twin. I'll be a knight."
And so young Alanna of Trebond begins the journey to knighthood. Alanna has always craved the adventure and daring allowed only for boys; her twin brother, Thom, yearns to learn the art of magic. So one day they decide to switch places: Disguised as a girl, Thom heads for the convent; Alanna, pretending to be a boy, is on her way to the castle of King Roald to begin her training as a page. But the road to knighthood is not an easy one. As Alanna masters the skills necessary for battle, she must also learn to control her heart and to discern her enemies from her allies. Filled with swords and sorcery, adventure and intrigue, good and evil, Alanna's first adventure begins—one that will lead to the fulfilment of her dreams and make her a legend in the land.
---
And in case you need some more, we're including some recommendations from the FairyLoot team!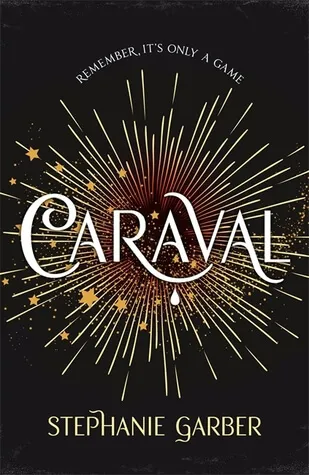 Anissa absolutely loves Caraval by Stephanie Garber and describes it as extremelly whimsical and magical, absolutely perfect for a cozy evening!
Synopsis: Scarlett Dragna has never left the tiny island where she and her sister, Tella, live with their powerful, and cruel, father. Now Scarlett's father has arranged a marriage for her, and Scarlett thinks her dreams of seeing Caraval—the faraway, once-a-year performance where the audience participates in the show—are over.
But this year, Scarlett's long-dreamt-of invitation finally arrives. With the help of a mysterious sailor, Tella whisks Scarlett away to the show. Only, as soon as they arrive, Tella is kidnapped by Caraval's mastermind organizer, Legend. It turns out that this season's Caraval revolves around Tella, and whoever finds her first is the winner.
Scarlett has been told that everything that happens during Caraval is only an elaborate performance. Nevertheless she becomes enmeshed in a game of love, heartbreak, and magic. And whether Caraval is real or not, Scarlett must find Tella before the five nights of the game are over or a dangerous domino effect of consequences will be set off, and her beloved sister will disappear forever.
Welcome, welcome to Caraval…beware of getting swept too far away.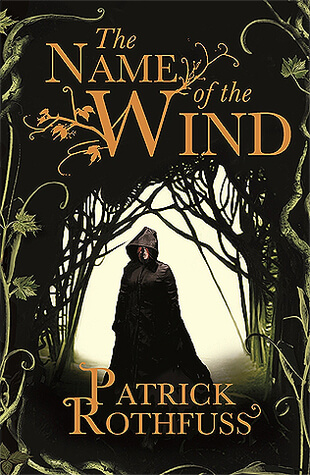 G cannot resist recommending her all time favourite book whenever the opportunity arises, but she does really think it's perfect for a festive season! She always describes this as a more adult version of Harry Potter, so if you like magical schools, or in this case a magical university with sassy characters, she highly recommends The Name of The Wind by Patrick Rothfuss! It can be heart breaking at times but it will also make you laugh!
Read the synopsis:
'I have stolen princesses back from sleeping barrow kings. I burned down the town of Trebon. I have spent the night with Felurian and left with both my sanity and my life. I was expelled from the University at a younger age than most people are allowed in. I tread paths by moonlight that others fear to speak of during day. I have talked to Gods, loved women, and written songs that make the minstrels weep.
My name is Kvothe.
You may have heard of me'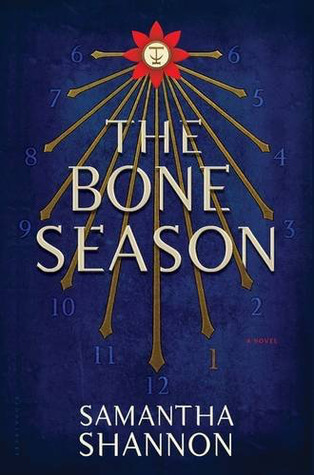 Lauren has chosen The Bone Season by Samanhta Shannon , saying that even though this is not focused on the festive season, it does take place during the end of the year and nothing gets you cosier or happier than reading a book that's your favourite!
Read the synopsis:
The year is 2059. Nineteen-year-old Paige Mahoney is working in the criminal underworld of Scion London, based at Seven Dials, employed by a man named Jaxon Hall. Her job: to scout for information by breaking into people's minds. For Paige is a dreamwalker, a clairvoyant and, in the world of Scion, she commits treason simply by breathing.
It is raining the day her life changes for ever. Attacked, drugged and kidnapped, Paige is transported to Oxford – a city kept secret for two hundred years, controlled by a powerful, otherworldly race. Paige is assigned to Warden, a Rephaite with mysterious motives. He is her master. Her trainer. Her natural enemy. But if Paige wants to regain her freedom she must allow herself to be nurtured in this prison where she is meant to die.
The Bone Season introduces a compelling heroine and also introduces an extraordinary young writer, with huge ambition and a teeming imagination. Samantha Shannon has created a bold new reality in this riveting debut.
---
Thank you so very much to everybody who has sent us their recommendations. I hope you will find something that sounds like your perfect fit and put that book on your to-be-read list!
Don't forget that the list continues down in the comments! Let us know what your favourite festive read is and why!
Thank you for another wonderful year together. We wish you the most calming and relaxing festive break!
The FairyLoot Team