Gorgeous photo by @portalsofmagic
Welcome (and welcome back!) Fairy Friends!
Not too long now until our 3rd Readalong starts! We are reading Fire & Heist by Sarah Beth Durst, our book of the month for December. The book revolves around people who have descended from wyverns & openly integrated the modern society. These families are usually very wealthy because, very much like wyvern themselves, they hoard treasure and value gold above all else. Our main character is a girl in one of such families, however one that has been shamed and almost shunned from the human-wyvern society! But not for long, if she has any say in it!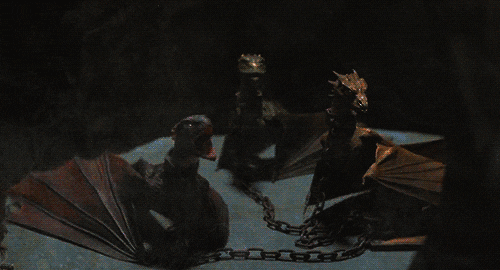 I cannot wait to delve into this one with you!
If you have participated with us before, you know the drill! But if you are new, welcome! We really hope you will join us all in reading the book together. We host this with the goal of bringing people together and discussing the book as a FairyLoot community. This really is just a big jolly buddy read! So how does this Readalong work? It's quite easy really.
Every day I, your host for this Readalong, will post some discussion points or observations from the section of the book allocated for that day. As the book is a bit shorter this month, we will be reading this over 6 days. The below chapters are inclusive! The reading schedule is as follows:
7th of January: Chapters 1-4
8th of January: Chapters 5-8
9th of January: Chapters 9-12
10th of January: Chapters 13-16
11th of January: Chapters 17-20
12th of January: Chapters 21-end
Each day we will tackle approximately 40-50 pages. If this is too much or too little for your usual reading speed, please adjust to your liking! 🙂 The daily posts will always be there for you to still join in and discuss!
The daily posts will have spoilers for that allocated book section so we can freely share our thoughts for what just happened and predictions as to what will follow! Cannot wait to hear what you think!
As always, there will be a Readalong exclusive competition to win your next box for free! Because we always believe reading should be encouraged! Details on how to enter to come.
Instagram will be a spoiler free zone! Make sure to tag us in your Readalong stories when you get ready for a reading session, we often repost these and we love (no but seriously, I live for those haha) seeing you all cozy and ready to smash the daily goals! It keeps us and others motivated! If you take Instagram photos of the book, you might also find your photo being featured in a post too (with due credit, of course!).
I will pop on the stories every day to remind you which chapters we are reading that day. We know some people like to set a handy phone reminder to get that reading done too!
Are you in?
I believe we have a heist to get to then 😉
Yours,
G