Stunning and imaginative photo by @loweonbooks
Hi you guys!
Welcome to the first day of our 3rd Readalong! We are tackling Fire & Heist by Sarah Beth Durst, and boy we are in for a unique ride! It's all about family, wyverns, gold and hot chocolate. It's not a prerequisite but I do strongly recommend you brew yourself a cup of just that to start this read off accordingly!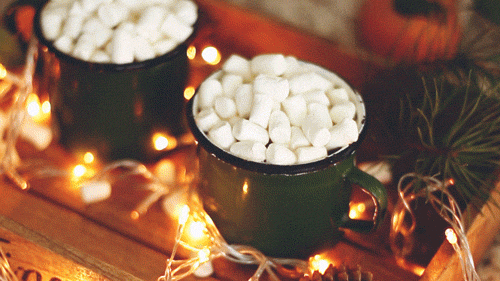 I'm so excited for us all to read this together, the Readalongs have become something of a tradition in my head even if we only had 3 so far, and it's something I really truly look forward to every month. Hope you will enjoy the experience as much as I do!
We are starting by reading chapters 1-4, stopping at the start of the 5th.
Let's do this!
Please be warned, the following will include spoilers for Fire & Heist chapters 1-4 inclusively. Read only if you've finished those chapters!
-!SPOILERS!-
We learn a lot from the very first page. Our main characters' mother has disappeared, her father and the whole family is obsessed with gold, and she is dangling upside down from the chandelier.
Wait, what?
Now I really hope this is going to have a humorous undertone because I personally have a soft-spot for humorous books and 9 times out of 10, really enjoy them! I always find that I fly through these books much faster than I normally would.
Okay, book, I'm here for this.
It's funny how she mentions her methods of dealing with a broken heart and they are so stereotypically modern that in comparison with the ways of her ancestors it's just somehow absurd. It does show us that Sky is just as much human as she is a were-dragon.
But she is also a wyvern. Hell yes, dragons (technically wyverns, but close enough!). My simple heart is happy!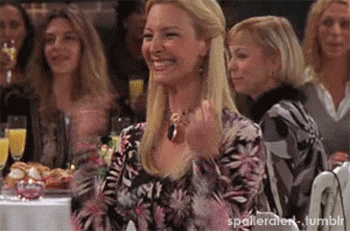 I love the fact that the wyverns are openly know as such in this world. That is a very unusual setting, at least I haven't come across many books with such a theme but I really like it! Have you read anything like that before? Do let us know if so, I'll make sure to check it out!
The girl hears someone break in, finds all the security cameras to disable and turn static, and goes downstairs to check the music room because she can't see the burglars anywhere else. She discovers 3 men trying to steal a bloody gold piano of all things. Oh you know, just a knick knack that's present in any household.
Apparently she and her brothers were trained to be paranoid and they have an actual security room. Makes me wonder what are they so cautious of?
And it seems that although this is set in the world as we know it, previous realm/dimension/planet (?) was called Home.
Do you think we will see it?
Plot twist: the thieves were the brothers! It was supposed to be their heist, which seems to be a big deal in their culture. Their father walked in and just basically said he wants to disown all of them because they're ridiculous.
Sky is the youngest of all of them. There is Liam, Tuck and Charles. I love this little family jab:
People say my mother kept trying until she had a girl. My brothers say she should have quit while she was ahead.
Good old sibling tease. A classic.

The craft of choice for this family is thievery. The whole family dynamic is really interesting and I like how silly the siblings are. Family bonding time consist of her father resetting the security system and showing her how to do it well. It's mentioned that they are not a physically affectionate family which I find an interesting point as well. I personally come from a family that is similar in that manner (sadly not in the dragon part; bummer!), where we just know we love each other but we don't really show it through physical affection and I think, again, I've never seen that particular setting in a book before so it's very interesting to me!
Woooo – there's magic! Beyond fire breathing, which is magical enough – but actual magic! Spells and curses that are powered by gold, of course. Very much on brand.
Her mother has been on a mission but she has done something that made the whole family disgraced. Now Sky doesn't know where her mother is but we do think that she is alive and I'm assuming the whole book is going to be her trying to find her mother and uncover the truth about what happened.
This is where you guys speculate! You always come up with such interesting theories, I cannot wait to read what you think had happened here!
So apparently they are also fireproof, which I envy them for, imagine not having to worry about burning yourself when you cook! However they seem to have lost their ability to turn to their wyvern form. Which is a bummer but I don't count our Sky out just yet for that! I have hope. Gimme dragons.
Oh no, father figures crying always gets me in the feels.
They go to visit the wizard and the brother asks her not to call him Dumbledore. I always appreciate a good Harry Potter reference. 10 points to the house the author is from!
Whilst at the shop, Sky sees Ryan from the window and sneaks out to speak with him. Sky is definitely head over heels over him and that kind of first-love can get a bit annoying to read about, but I will say that I love the fact this is breaking the secretly in love with each other best friend trope into an openly in love best friends thing. Plus, we already follow them as they're well into their relationship so we don't have to deal with the whole ambiguity of the start of it. He did shun her aside due to family honour, however of course he seems to have had a reason.
They speak and he tells her about her mother being on the surveillance tape in their house trying to steal this gem. She comes back and tells the family about the jewel and the father denies them the attempt at getting the gem themselves to restore the honour. She really doesn't understand why and I think they are hiding some information of what actually is going on. Dad must know more than he is telling us!
Our main character obviously will go ahead with her plan, would be odd if she didn't. So let's prepare for a lot of silly things and actions that none of us should do!
---
We really did get so much information in these first 4 chapters. What do you guys think? Any predictions? Do you have any funny sibling stories?
Let me and everyone else know down below and chat with one another!
Hope you had a brilliant first day and I shall see you tomorrow!
Yours,
G