Gorgeous photo by @dalenareads
Hello FairyLooters!
We are onto day 2 of our Readalong. Thank you so very much for all your lovely comments last night, it warms our hearts seeing you speak with each other and discuss your feelings on the book. The general consensus seems to be: Intrigued! Which is always so nice to hear!
Todays chapters are 5-8. If you haven't yet read these, books at the ready and let's go! But if you have – let's dive into the spoilers!
Please be warned, the following will include spoilers for Fire & Heist chapters 1-8 inclusively. Read only if you've finished those chapters!
-!SPOILERS!-
We learn that every wyvern in this society has had ancestors that were exiled to earth because they were considered hard core criminals. It's a bit of a shame it seems to be a generational ban, a bit harsh in my opinion, no? But it's dragons we are talking about, they probably go hard or go Home.
Get it? Get it?
…
I will let myself out.
They did just tell us that the Door to Home was lost so maybe that's the reason they can't get back. That makes more sense.
Our main character escapes from her house and goes on her adventure!
She goes to her friend Gabriela. They have a weird little conversation about their friendship; as we gather Sky can definitely be very self absorbed and seems to really just go to Gabriela as she's the only option outside her Wyvern friend group. But Sky is also self aware regarding this, which is refreshing and she does seem to be apologetic about it. Hopefully these two will grow closer as this unravels. I have a feeling  I will like Gabriella.
Then she meets with her guy again and he said he only left her in order to protect her from the father. He will now help her to get the gem so that she can restore her family's honour and we can be together, happily ever after. Yay? Ambitious, naive teenagers, ama right? Sky is the limit! (So many bad dragon jokes to make, I can't stop)
I mean, they are Wyvern teens so the odds are in our favour, still. That is a long shot! I'm interested in seeing how they plan to achieve this when her mother has failed. Ryan better be there the moment it really counts!
In Sky mother's room she finds a hidden talon. It was really sweet that the mother was trying to make some sort of baby album for her, that's very touching. But I can't help but wonder if this is just a story her father tells her to distract her from the real reason these conspicuous papers are all over her study. After all, it's a bit of an odd time to be making the album. I'm also a little bit surprised he trusts Sky not to pursue the heist. She hasn't kept it a secret that it's something she thinks they should do, and if I were him I probably would monitor her a bit more closely than that. Although, there's something very important about trusting your children to think for themselves too.
There is no truer statement than food is a universal relationship builder. I wholeheartedly agree and I don't think I have ever read anything closer to my heart than that sentence.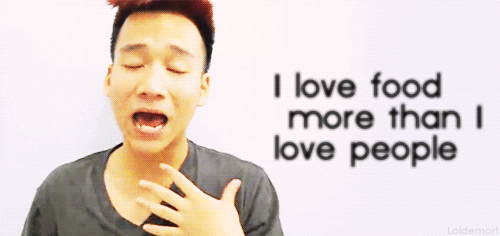 She and Ryan are talking about the heist and he says that there is a fire beast (ooooooooh!), which apparently is the type of spell that is very difficult to handle even for the Dragon kind. The beast produces fire at the temperature that can fry wyverns alive! Damn. Let's also not forget the bit where she needs to breathe fire to open a lock, as we know that's not her strongest suit!
But! I will say, that at least they seem to know what's ahead and they have a plan. Or half a plan, either way.
Ryan shows Sky the footage of her mother trying to get past all of the obstacles to get to the loot. It must be so hard looking at that for our main character, missing her so much and not being able to warn the recording of what's to come. Maybe most frustratingly, not being able to see what happened next!
I don't know, I'm still a bit cautious of Ryan and I feel like there must be some sort of other motivation for him to help her. But books have made me paranoid.

Is that just me? What do you guys think? Do we trust Ryan?
What do you think of Gabriella and what is her role in all of this going to be?
On top of that, we visit the wizard and he basically manipulates his way into joining the heist crew. He definitely seems a bit too eager and his motivations are beyond cloudy, I don't trust him one bit! He agreed to this much too quickly for my liking! He could have asked her to bring the goods to him, why risk it himself?
WHY IS EVERYONE HIDING THINGS!
The suspense!
But it's not like we have a choice, Sky accepts the offer.
---
And with that we are at the end of day 2!
Lots of new characters that just gained a major part of the book and will possibly influence the plot quite a bit. Who do you trust? About whom are you curious the most?
Share your thoughts!
Yours,
G