Amazing photo by @happyheartlifestyle
Hello Fairies!
We're halfway through the week and its day 3 of our Readalong of Fire With Fire!
Before we get into today's section, we have a semi-secret readalong giveaway to tell you about!
For taking part in our readalong, you have the chance to win your next FairyLoot box for FREE! This giveaway isn't announced anywhere else as we want to thank YOU guys for taking part! To be in with a chance of winning, please read the rules below:
Take a photo of our edition of Fire With Fire
Include a hashtag #FairyLootFireWithFire (very important)
Do all of this by the 15th August!
Mention down below in your comment today that you have entered and include your Instagram handle (also super important!)
So, with that all that being said, let's jump on in!
Today we're reading Chapter 13 to the end of Chapter 17!
Please be warned, the following section will include spoilers for Fire With Fire by Destiny Soria, chapters 1 to 17. Please only read on if you've finished this section!
-!SPOILERS!-
Eden arrives at Stonecrest and it honestly sounds like some sort of fairytale castle that I would love to visit
and Calla's office sounds like the most cosy reading room ever!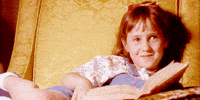 Well that escalated quickly! Calla wants to turn Eden into a sorcerer?!? Which must have been the true reason she had wanted Dani to go to Stonecrest, she was going to offer her the same thing! Anyone else really not trusting Calla? She seems to only conveniently give info when it's needed and not a moment before…and the way she convinced Eden by basically saying she's broken cos she has anxiety? I am not a fan! Eden, don't make a rash decision!
Omg!! I knew Calla couldn't be trusted! She just threatened to hurt Eden if Dani didn't go to Stonecrest! I still can't figure out her true intentions though…does she really just want rid of all the dragons? But why are the Riveras so wrapped up in it?
Oh wow! A sorcerer is made when they are bonded to a dragon but the dragon dies first and the human takes all of their magic, basically in exchange for their humanity! With Calla being the first, how could she have turned on her dragon when they'd once lived in harmony!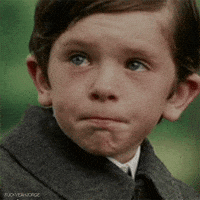 Dani doesn't even make it inside Stonecrest and she's already in a fight! Why did this man, who was once with the imprisoned dragon, tell her to leave though when Calla had told her to come?
Oh no Eden, only once the dragons throat has been slit and the plan well underway does she finally question whether what they've been taught about dragons is actually right! And now she's going to wake up a sorcerer! Will she lose her humanity too?
Oh wow!! Their secret weapon is that they can transfer the magic from a dying dragon to someone other than its bonded! How many times have they killed this poor dragon only to bring him back to life so they can do it again
Dani must feel so alone and that she has nobody to turn to and it must hurt even more knowing that the one person she usually would turn to is now on the opposing side! Anyone else also find it very convenient that their parents had to go out of town this weekend? Did the sorcerers have something to do with it to get them out of the way?
Turning into a sorcerer has completely changed Eden's personality! Everything that was important to her no longer seems so important and all she can think about is getting Dani back and pleasing Calla! I really hope there's a way for Dani to help bring her back to how she was!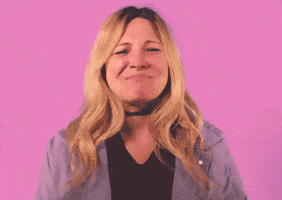 Oh wooow! It was Nox's friend that had killed the Lowrys and in turn, Dani's parents that had killed her! It's crazy how intertwined they all are!
Uh oh, is Eden going to use Tomás to get to Dani? Okay I know Eden is bad and all and not herself right now but I kinda like savage Eden telling it how it is
I'm not sure how I feel about Dani's plan to get information from the truthers…not sure they'll be the most reliable source…and Richard seems to be spouting some amount of nonsense
Omggg but Kieran is here!! I kinda have a feeling he might help Dani? He did want her to leave Stonecrest…maybe so she didn't get hurt!
Dani was so lucky that Kieran was there otherwise she would have fallen straight into Eden's trap! But she has bested Eden yet again and it sounds like Calla isn't happy!
---
And that brings us to the end of today's chapters! Dani keeps managing to stay one step ahead of Eden but how long can she keep this up for?
Do we think Dani will somehow succeed in helping Eden get her humanity back? Let me know all of your thoughts in the comments and I will be back tomorrow for more!
Love,
Amy