Gorgeous photo by @book_fairy__
Hello Everyone!
We've made it to the final day of the Readalong! I hope everyone has enjoyed it! I, for one, have loved this and I've thoroughly enjoyed reading all of your comments!
But I'm sure we're all eager to get into the final section and boy am I excited to find out what's going to happen!
Today we're reading Chapter 26 to The End!
Please be warned, the following section will include spoilers for Fire With Fire by Destiny Soria. Please only read on if you've finished the book!
-!SPOILERS!-
Finally their parents have returned and wow have the missed a lot! I'm so glad they showed up before Eden woke up so that Dani had a chance to explain everything!
Oh no! Not only did Kieran betray her, but there was never actually anything in the Coombs books that would help them turn Eden back to human! Is that it then? There must another waaay!
Aw god but maybe one that doesn't involve Dani dying…temporarily or not! Omg wait, Dani is basically transferring her bond to Eden which means she won't be bonded with Nox any more! But what about the eggs, she promised Nox!
Yess! I new Dani wouldn't be able to let her parents and Kieran go off and fight on their own! And this is what we needed, all of the Rivera's (minus Eden) working together and Nox even came to help even after what Dani's parents had done!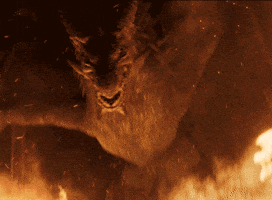 Slayer Frankie is such a badass but its so hard for her to get one up on Alder when all it takes is a flick of his wrist to send her flying flying across the room!
Come on Dani, you can best him! Omg I thought Kieran had killed Alder there, getting the revenge he deserved but he's still alive! And he stabbed Dani! Nooo! Oh ma gawd no she wants to do the ritual but Kieran won't be strong enough to bring her back! Dani can't die
Ahhh it seems Eden still had some of her humanity hidden within her and seeing Dani die must have brought some of it back out!
It was so smart to transfer the bond to Calla to make her human again and vulnerable enough to kill and that's exactly what Eden did!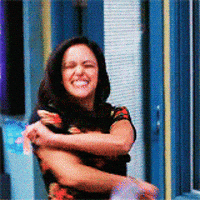 Thank god!! Eden and Kieran worked together to bring Dani back
Aww Kieran, after being isolated without any family apart from Zephyr for so long is going to live with Frankie which I think will be nice for them both! Eden is finally letting herself relax a little and is going off travelling to find herself which I think she deserves! Which leaves Dani and her parents who are spending their time trying to convince the slayers to stop slaying. It'll to be hard to immediately change everyone's minds but if anyone can manage, its Dani!
Dani and Nox completely opened their consciousness to each other and after everything, she fulfilled her promise to help him with the eggs…and they cracked!
---
WOW what an ending that was! Such a rollercoaster of emotions in this last section and I loved every minute of it!
Thank you all so much for joining me in this readalong! I hope you've enjoyed it as much as I have, and do be sure to share your photos on Instagram to celebrate reaching the end!
We'll be back soon with a readalong for our next book, so be sure to stay tuned for more.
In the meantime, have a wonderful weekend! 🙂
Love,
Amy