Stunning photo by @gingerly_reading
Hello everyone!
Today is the fifth and final day of our readalong for Girl, Serpent, Thorn and what a ride it's been! This book has been so fast paced with so many shocking revelations!
Let's see just how this is all going to be wrapped up. Everyone have a blanket and a beverage at the ready? Good!
Picking back up at Chapter 25! Let's finish this book!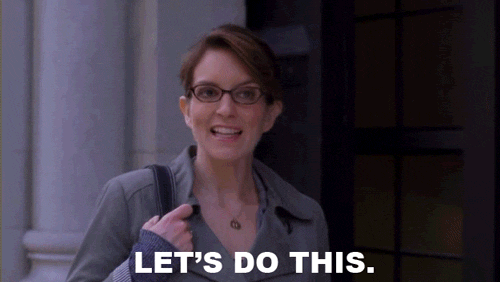 Please be warned, the following will include spoilers for Girl, Serpent, Thorn by Melissa Bashardoust! Read only if you've finished the book!
-!SPOILERS!-
Today's section begins with Soraya visiting Parvaneh in her dreams. Parvaneh isn't looking good guys but Soraya vows to free her and take down the Shahmar, she needs to prove herself to her and gain back her trust!
It's interesting that the divs seem to have accepted Soraya as their future queen but they still really creep me out.
OH NOOOO he destroyed the feather!! What is she going to do now? How can she take him down without it?
Oooh she found a secret passageway behind the fireplace! Damn, he had the simorgh held prisoner this whole time? I guess crisis averted?
Maybe not though as the feather has to be freely given, will the simorgh deem her worthy enough?
If Azad had wanted the feather to retain his humanity, he could have taken it and killed the simorgh long ago. Maybe it isn't the feather he wanted, but the security it would give him?
The simorgh seems to understand her but just as she plans to find something to break the chains, the Shahmar finds her.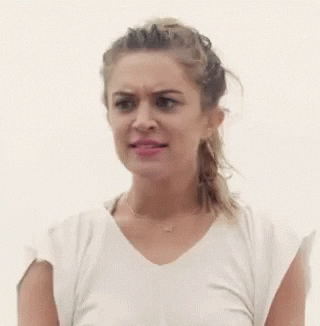 She's trying to play him here, telling him she will kill her brother and be his Queen. "If I am being cruel, she decided, then it's because he taught me how." She learnt it from watching him!
He does ask if she's toying with him but she reassures him that she is done playing games.
Oh no they will both be leaving for Golvahar at dawn to execute Sorush, I just hope she can delay him and free the simorgh before they leave..
She asks for her old rooms back once they get there,but the passageway will be boarded up, what is she planning? Oh no he's locked her in for the night, there goes the plan to free the simorgh then!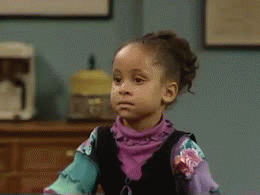 We learn from Soraya's conversation with Nasu that the divs don't actually respect the Shahmar they are simply using him. Could they be tempted to change their allegiance?
The divs are very intrigued by Soraya because she let them hurt her at the banquet? Not creepy at all! Ah just as we thought there could be an alliance forming the dream is shattered as Nasu tells her the divs aren't done with the Shahmar just yet.
Not only that, she explains to Soraya that she can take power for herself by ruling by the Shahmar's side, influencing his decisions as his Queen. She might not have a better option right now y'all!
I completely forgot about the bloodstained blanket! Clever, this must have been why she asked to be given her old rooms back! She's going to make herself poisonous again! I hope this works as this could be her only shot at killing the Shahamar and saving her family. Although without a feather from the simorgh she won't be able to reverse her curse again.
Oh crap it didn't work! Soraya's last resort had failed.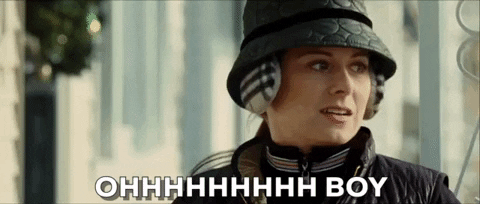 But! When she tipped the bathwater into her rose garden it affected the roses, making their thorns poisonous! Perhaps the div blood just needs more time to take effect on her?
Yes she's freed Paravaneh and all is good! Parvaneh knew it was a trap and she let herself be captured to save Soraya's family! We have more kissing people ☺️
Yesss Parvaneh is going to free the simorgh and return with the rest of the pariks too. "And then I'll deliver that bastard to you on his knees." YESSSS Pravaneh!
Today isn't just the day of Sorush's execution but her wedding to the Shahmar too?! Oh boy what is she going to do if Paravaneh doesn't return in time?
So those roses are growing at a rapid rate…
Oh mannnn it's time! She sees her family, Sorush, Laleh, and Tahmineh on their knees bowed with their hands tied. Sorush won't look at her, that feels somehow worse!
She has to kill her brother, there isn't another option! She raises the sword…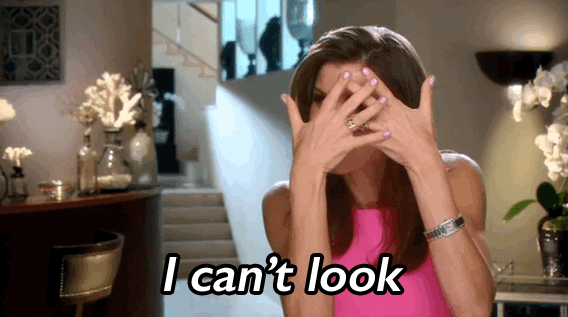 Yes! Just in time the cavalry has arrived in the form of the pariks and the simorgh. She frees Sorush but just as she tries to do the same for her mother the Shahmar stops her!
Parvaneh swoops in to save her but the Shahmar has her! This is so intense as the div and humans battle it out!
Oh no he is about to kill Parvaneh but the simorgh grants Soraya a feather!
She shields Parvaneh! Yes Azad she's been playing you just as you did her. How's it feel, getting a taste of your own medicine?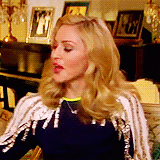 She's distracting him as Parvaneh circles around him and…she stabs him with the feather! Great teamwork ladies!
He's human again, he can be killed! But Soraya finds herself pitying him as she remembers the emptiness she felt when the poison left her. She can't help but feel a twinge of sympathy for him.
He lunges for Soraya but her mother steps in! He rises into the air with Tahmineh but his wings turn to ash, okay she needs to get to the roof to save her mother!
Surprisingly Ramin helps by fighting the divs in her path who are trying to stop her.
Oh no her mother is sacrificing herself? And Soraya starts to feel a pressure under her skin, maybe something to do with the poisoned thorns? I sense a transformation is about to happen!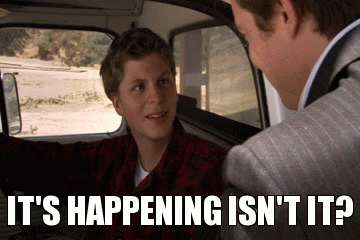 Oh phew Parvaneh knocks him aside before he can kill Tahmineh but she's hurt, badly. Ah man Parvaneh dropped the feather, really?!
Wow! Soraya surrenders to the poison and she's growing thorns now?! She had always feared her transformation but she now feels whole.
Yes she can control it now, choosing to only release it through her thorns! Just as we hoped, she can now be touched and keep her power!
Not only that she can now control the vines too!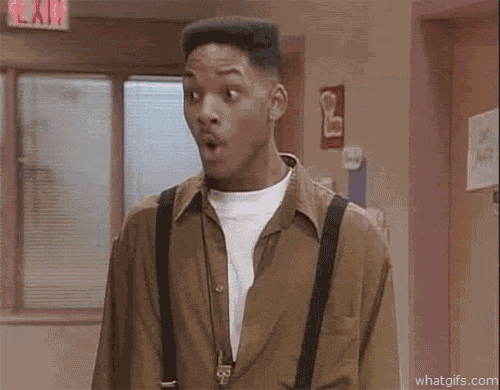 Yes Parvaneh found the feather, her mother will recover. Just Azad left to deal with then but she's considering keeping him prisoner rather than killing him. That would be a fitting punishment buttttt
Tahmineh stabbed him!
Oh I wasn't expecting this! He had wanted to goad Soraya into killing him, rather than leaving him to face all his failures, powerless as a human. She puts him out of his misery though by piercing his skin with her thorns. Thoughts on Azad's character arch, were you hoping he would be redemmed?
Tamineh's reaction to Paravaneh's transformation is so heartwarming! ?
She has her vines lower her to the ground! Okay that's VERY cool
I love seeing her flaunt her power over the divs! They surrender to her but they also have her protection. She will embrace them as they have her it seems!
And following her brother's lead the humans lay down their weapons down too.
Awww it looks like her brother has forgiven her.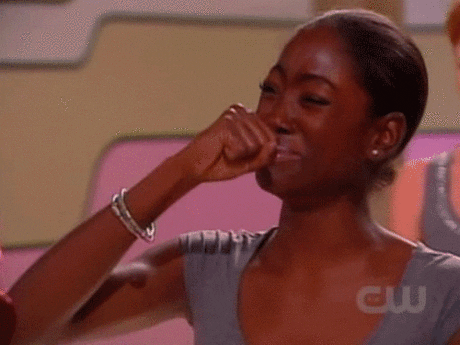 We jump ahead to a few months later and learn that Soraya is successfully keeping the divs in line and they've all returned to the pit of Duzakh. Not only that but the awkwardness she felt with Laleh is gone and they are now sisters! Just as Laleh wanted when they were children.
The pariks are helping to repair the damage done to the city by the divs and Sorush tells her she would be welcome at his court. Instead she has found a new home in the forest and will join the pariks, to be with Parvaneh. Returning to Golvahar when the court does in the spring.
This line got me in the feels guys; "more incredible still was the idea that she could be dangerous, all her thorns on display, and that someone would dare to touch her anyway."
Soraya finally is at peace with herself and we love to see it! And her and Parvaneh are so cute together!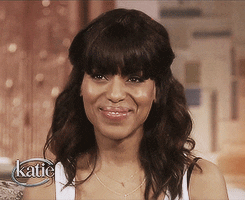 But just as things are wrapping up nicely, the simorgh is back! She offers another feather but Soraya doesn't need it anymore. She wear her thorns proudly, without shame or apology.
She has her family, Parvaneh and a home. With her thorns she feels whole and has learnt to accept herself for who she is, letting go of the fear she had of herself all this time. What a lovely conclusion to this magical fairy tale!
I recommend reading the author's note too (if you haven't already) to learn more about the myths, legends, traditions and history that inspired this story! ?
I'd love to hear your thoughts on how this book wrapped up! What rating did you end up giving this? Did you enjoy the fairytale feel of this story, the inner conflict, the romance and the twists and turns it took? Let me know in the comments below!
---
Thank you so much for joining this readalong, you made it so much fun!
We hope to see you in the next one!
I hope you have a wonderful weekend ahead!
Love,
Codie