Photo by @multifandom.bc
Welcome, FairyLooters, to our very last day of the Girls of Paper and Fire readalong!
Today we learn how it all ends! Who's excited?
I can't quite believe it's the last day already, the week has gone by so fast! Don't forget you can still enter the competition (details in day 5) for a free box; it ends tonight and we will announce the winner soon after!
Shall we get to it? I know we're all super curious, what after the cliffhanger we had yesterday!
Please be warned, the following will include spoilers for Girls of Paper and Fire chapters 1-37 inclusive. Read only if you've finished those chapters!
-!SPOILERS!-
Aaaaaand our mystery guy is Kenzo! Have you guessed it right?
We learn from him all about house Hannos' history and the motivation behind the secret rebellion that seems to have been brewing for generations. What a crappy situation to be in!
He's also checking her ability to defend herself in a fight, of course a bit harsher than Wren was. He has a point, nobody will go easy on her once the real fighting begins. I love how our main character is not this girl who's fluent in every martial art skill there is and she knows it. So she uses her wits instead, pretending she's crying before kicking him right in the nuts. If that's not brilliant, what is? They both have this moment; you know, where they find it almost ridiculous that you can laugh at such time so you laugh even harder? I've had so many of those. I loved this scene, maybe the most out of the whole book.
She's to kill the king. That's what she is now set to do. Things are going to get real. 
I really thought Blue already knew about Wren and Lei since the bath scene, but it seems like it only clicks with her just now. But as we all predicted, she's going to snitch our girls out for her own personal gain. But the way the author wrote this character I am not even mad at her, because I feel like her sole purpose in life is to be accepted by her father and she just can't see any further than that. It's just what she is. It's almost as if she can't help it, so even though she's harming us the only emotion I feel for her is pity. I think you really need some talent to write a character this way! What do you guys think?
They brought her family! 
No no no, come ON. Can Lei get a break! They have clearly not heard anything from her before and this is the first time we see them since the very start of the book, and with the goal that she now has, what are the chances her family will be safe? Was the dog not enough *cries*.
Remember how I said I hope we get more Zelle – yay! (a very temporary yay, *cries more*). She has been plotting alongside Wren! We should have seen this coming – she was the only one to show some type of resistance to the whole order. Can't believe I didn't guess this!
Hell to the yes to her standing up and threatening general Yu now! Not exactly the faith I was hoping for him but still satisfying. 
Aw the secret origami message was a wren bird.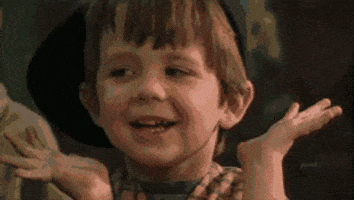 Lei tries to pretend she's changed her mind about the king and woos him outside. Some men just want to believe, what they want to believe…
…Okay never mind haha, he saw through that. I'm sort of glad for plot purposes because it would have been such a face palm moment if he was that gullible. Especially since he has spend the majority of the book getting more and more paranoid. Lei should have known better; she knew his trust was very faint these days. 
Noooo Naja snaps Zelle's neck! She was my favourite character! 
Fast forward through the main fight – Wren comes back like a knight in shining armour to save us (good thing because we needed help!)- Lei stabs the king and they escape. Now I KNOW they were in a hurry but check the pulse!!!  Aaaaah I can't believe the king survives. I mean I can, but aaaaah I wish they checked the bloody pulse!! SO close!!
You know who does check it? The bloody fox lady! She's all like: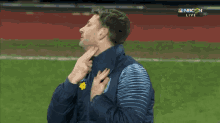 But we meet our Sass Owl. Honestly, I know we only got a couple of pages with this majestic sassy owl person/creature but I need it in my life. 
'You're looking a little … panda-form' pahahaha
HER WORD! We finally learn her word from the pendant.
It's Flight. What do you think?? Speculate away! What does this mean for the next book?
—
That is a wrap on this readalong!! Please share all your thoughts down below! Also, Anissa will be speaking with the author live on Instagram on the 27th of November, 6pm GMT time. If you want, you can submit a question by clicking here and it might be asked during the live! Please keep it spoiler-free so everybody can enjoy the stream!
I'd like to thank each and every one of you for joining! It has been a magical experience reading with you all and I really hope you guys had fun! Let me know if you enjoyed the readalong and if you're keen on participating in another one? You shall endure me as your host for our November read to hehe.
Hope you have a wonderful evening and I will see you with another read very soon!
Love,
G