Amazing photo by @hklovesbooks
Hello Fairy Friends!
It is day 1 of our readalong of Incendiary by Zoraida Córdova and I can't wait to start this one!
Before we start on today's chapters though, how is everyone? What have we all be reading? Let's catch up in the comments!
Alright, now that we're all caught up, let's get on with the readalong!
Today, we start from the prologue and we will be reading to the end of Chapter 6! Grab a beverage of your choice and some snacks and snuggle down for a reading session and then join me in the comments to chat about it!
Please be warned, the following will include spoilers for Incendiary by Zoraida Córdova Chapters 1-6! Read only if you've finished those chapters!
-!SPOILERS!-
We meet Celeste, a Moria spy as she digs a grave in the dead of night for a fellow spy. We learn that an alaman stone can hold a living memory and whatever was in Rodrigues' was important enough for him to die for it.
Celeste makes it home, the newest home of many, but almost instantly recognises that something is different from when she left.
The last surviving son of the King is waiting for her!
From the fact that she only used to call him by his first name I get the feeling that they used to know each other yet he wants information from her and will torture her for it.
Oooo the ring she wears helps power her magics. She can feel people's emotions and manipulate them but they need to be in close proximity to her first. But Castien has somehow put a block on himself to stop her from being able to see his emotions!
I wonder where Dez is and why he is so important?
Celeste has accepted that she won't make it out of here alive but first she wants to make sure the other Whispers will be able to find the alaman stone when they find her!
Ahhhh she drank poison! That's what was in the vial! Nooo I'm sad she had to drink the poison!
The whole village went on fire after Celeste drank the vial and a day and a half later, two people watch it burn from atop a hill.
We found out that Dez is a unit leader for the Whispers and travelled here after getting a message from Celeste and Rodrigues!
The girl, who I assume is Renata, seems to be putting a lot of pressure on herself after thinking she let the team down by being caught on their last mission. She thinks she needs to find the missing alaman stone to prove she's not a traitor.
Ohhh she's a memory thief who, as people, are generally untrustworthy which makes her feel the need to prove she deserves her position as a spy.
Aww Dez is so sweet, saying that he'd find her no matter what ?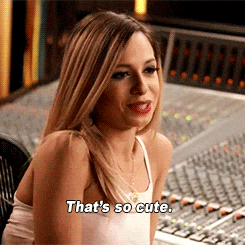 I have no idea how they're going to figure out where Celeste hid the stone, or even find Celeste! I wonder if the guards actually left her there or took her with them?
Oh wow Renata had recognised Esmeraldas from a memory she had stolen and she couldn't help but let it through! It's really cool that she can basically relive people's memory's but I suppose only good when it's a nice one!
Renata hears a voice and immediately races towards it, try into find whoever is in distress! She said it looked like this could be where the fire stared so could it be Celeste's house.
Oh no so Celeste really is dead…but there's someone else there, a child!
A young boy is trapped in the house and the second sweep is already coming in and Renata still needs to find the stone!!
Wow it seems a lot can go wrong while Renata takes memories! Ohhhh the boy saw Celeste swallow the stone so now she knows where it is! If she can get back to her body before the second sweep comes in she'll hopefully be able to get it!
Oh no, the second sweep is here! Ahh so they come in to help clear things up, to try and make everyone think the King is a good guy even though he was the one that started it all.
Uh oh, she's been caught and is contemplating drinking the poison! She has fought out though and she knows where the stone is!!
Dez bursts in like he just knew she needed help! Ahhhh his magic is powers of persuasion, but only if the impulse already exists! I'm loving this magic system, it feels so unique!
Yasss he has managed to make the soldier obey and he releases Ren.
And with the stone, they make their escape!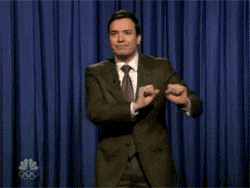 After meeting with the rest of their unit, they head off somewhere safer. Margo really doesn't like Renata and she doesn't hide it! She also doesn't seem to like Dez that much either and he's supposed to be their leader. There really is some animosity in the group! I wonder if it's just because of her magic or if something else happened?
Oooo was that a memory she's stolen or something from her own past?
Oh wow so she had spent 9 years in the palace being used by the King but she has hidden these memories even from herself!
I love these little moments between Ren and Dez, when we get to see them be themselves.
The time has come to read the alaman stone and find out what Rodrigues and Celeste died for. It seems so intrusive that Esteban is allowed into Ren's mind to make sure she isn't lying!
So Rodrigues had gone to rescue Lucia but had found her as a shell of herself! Ahh they've figured out how to strip Moria of their magic, and Dez already knew!?!? This could be so bad for them! Oh wow and it can also detect their power wherever they are!!
They head off on what sounds likes a torturous journey back to Angeles, disguising themselves as devout pilgrims in order to pass without suspicion. But when they get close enough to Angeles for Esteban to reach into the mind of Illan, the leader of the Whispers, they're told not to return but instead to camp in a forest until the elders can meet them ??
This must be super serious now!
Surely there could be a better plan then spending two days like sitting ducks now that their faces are being shown to everyone and it would be so easy for them to get caught!
It's frustrating how much Ren is treated like an outsider by most of the unit 🙁 even though they wouldn't have been able to get the info out of the stone without her.
Poor Sayida must feel like a 5th wheel with the other two pairs joking about kissing each other ? but at least they're including Ren in a conversation for once!
I love that through all of this they've managed to have a nice night together but I feel like I'm being lulled into a false sense of security here…
This royal family sounds horrific, not just to their people but also to one another!
Dez wants Ren to take one of his memories so she can practice but doesn't he realise how dangerous that could be? What if she ends up taking them all!
Oooo why did Dez say he was home at the palace and did the prince recognise Dez's father???
Oh wow this is getting steaamyy!
---
I am already loving this book! Are you enjoying it so far?

Let me know all your thoughts and I will see you tomorrow!
Love,
Amy