Gorgeous photo by @livlikesbooks
Hello Everyone!

Its day 2 of our readalong and I feel like this story is just getting started! I'm excited to see how it's going to develop today! So without further ado, lets read!
Today we're reading chapters 7-13!
Please be warned, the following will include spoilers for Incendiary by Zoraida Córdova Chapters 1-13! Read only if you've finished those chapters!
-!SPOILERS!-
Ren struggles to fall asleep and it seems she questions herself quite a lot and about why Dez would like her…
She looks into his dreams and sees a series of different memories, the last one is a memory of her! He's dreaming about her!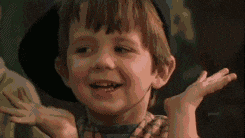 Oh no, who screamed?!? Someone is caught in one of the traps but was it them who screamed or one of their unit?
Ohh so she doesn't actually know the prince, just seen him in stolen memories but did they both not live in the palace?
We still don't really know why Castian is searching for Dez? He's a whisper, yeah, but why is he specifically looking for him? Because of what happened between them at the palace?
Dez distracts Castian while Ren attempts to free the others and eventually succeeds but Dez is having a hard time holding off the prince! Soon, all of them are overwhelmed by the number of guards surrounding them.
Nooo Dez can't drink the poison!
So Dez thinks Castian is after him because he is the son of an elder and the leader of the whispers but Castian said he overvalued himself? What does he want!!
And now Dez won't let the others help!!
Ohh so Castian wants to take Dez hostage to use him as leverage to get the whispers to stand down…
What did Dez mean by "remember everything I said" I'm intrigued!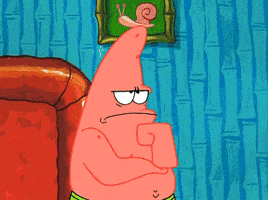 Omg the poison knocked her out for 2 days?!? That means they only have one more day before they're supposed to surrender, right?
I had a bad feeling that Illan wasn't going to risk the whispers for one person, even if that person is his son but I am still a little shocked!
Whaaat, Dez is supposed to be at the palace, he meant to get captured?? Ohh so he's gone to hopefully find out what exactly the weapon is, that's what he wasn't telling the others! But if he's a prisoner, how does he expect to find out anything?
Okay so he does have a plan, but I'm not sure how he expects not to get caught…
OH MY GOD Ren stole the memory of the code Dez needs to get out of the cell!!! Ohh he's in trouble now!!
And now she has to go alone to save him!
Aww I'm so happy the others followed her to help her save Dez, it'll be so much better having them by her side!
The crowds for Holy Day will make it harder to get to the palace but it also might help give them a bit of cover!
Oh no, Dez is due to be executed today?!?! They're supposed to have more time!
They're not going to make it! How are they supposed to get him away in front of everyone?
Ren makes a break for it, ignoring the pleas of the others but they still help her out by creating a fire illusion! That could be just the distraction she needs!
She finally makes it to the dais and Dez sees she's there!! 
OMG no, Dez can't be dead ? they were so so close to getting to him 🙁
And Castian got away!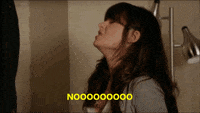 When Ren wakes she finds out they're in Esteban's grandmothers boardinghouse and that she was one of Illans spies!
I need Ren to rest a little and eat before they move again but she doesn't want to!
So Ren has decided that she needs to go back to the palace alone to kill the prince and sends the others back to Angeles without her.
The prisoners are taken to the dungeons and split into different cells, leaving Ren till last, but not because they're taking her to Justice Mendoza like she has asked. They put her in solitary.
Oooo but she's not alone! It's another whisper, one long forgotten and left behind 🙁 that's so sad, he's been through so much to help them!
Aww he's showing her Dez ? my heart can't take it.
He manages to convince Ren that she can't just kill the prince but must find and destroy the weapon as well. He also asks for mercy, for her to kill him 🙁
Ahhh Mendez believes that she's come back to him willingly, that she wants to stay with him again! I'm hoping he's not faking it like she is…
So that's how Ren ended up at the palace, she simply got lost in the woods and was found by the wrong people.
Did it infuriate anyone else that Alessandro called Ren "It"?? 
I wonder if being back at the palace will unlock the memories she's tried to suppress for so long? 
Ah yes. The full memory of the night of the fire comes back to her but it only fuels her need for vengeance!
---
Soo much just happened and I am loving it!
Do we think Justice Mendez believes she's come back willingly for him? I'm very curious as to how this is going to play out!
We'll find out tomorrow!
Amy