Gorgeous Photo by @sofaereads
Hello FairyLooters!
I hope everyone has been enjoying the readalong so far! What have been our favourite parts?
Tomorrow is the last day of the readalong and I can't believe it is almost over! But let's not jump ahead as we've still got today's chapters to read first!
Today we're reading chapters 19-25!
Please be warned, the following will include spoilers for Incendiary by Zoraida Córdova Chapters 1-25! Read only if you've finished those chapters!
-!SPOILERS!-
After finding Castian's hidden vault behind a painting, Ren is sure the secret rooms he and Nuria had been talking about must be behind other paintings and searches each one whenever she can.
I wonder what Davida did that was so bad that she had to be punished for it!  It's so obvious that Hector and Davida still care deeply for one another :(. Omg, could Davida be the magpie???
Ohh so it wasn't Castian that hurt her but the King! Castian cared for her and trusted her and the King resented that she treated him so well and allowed him to feel his emotions.
So she's not the magpie, she just stays to watch over Castian as she remembers the way he's used to be and the kindness that must be somewhere deep down 🙁
Oh no! Alessandro has finally caught her 🙁 will whatever he captured in the stone be able to prove she's been lying? Ahh she stole his memories of the whole day and made it look like he passed out drunk! So he's been the one stealing the stones from Mendez!
Uh oh, the sun festival is tomorrow and she's no closer to finding the magpie or the weapon!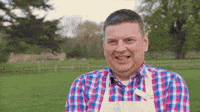 Ren walks through the gardens of the party and comes across a hidden area which holds a statue of the standing guardian that protects the Moria…why would that be in the gardens of the palace, a place that only uses Moria as weapons?
Whaat Illan had a plan to save the boys from the King? But why would he want to help the queen and does that mean Castian didn't kill his brother?
Hmm now who could Leo have been talking to?
Whaat there was a queen that was Moria?? Why is Nuria trying to help her? She knows she's up to something and doesn't want to necessarily stop her, just wants her to be careful but why?
Is anyone else surprised we still haven't seen the prince?
Omg Sayida and Margo are here, they came back for her and are trying to kill the King but Ren can't let that happen because then the weapon will be used before they have a chance to destroy it! She can't tell them that though so they're not going to understand why she stopped them and they're going to think she's a traitor again!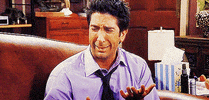 Ahhhh they had to cut the dagger out of her in case it's poisoned!! That must have been agony, no matter what pain she has endured in the past!
Oh nooo, they want her to use her magics on Margo to figure out her allegiance! This isn't going to go well!
Omg her dress is lined with platinum, the material that helps her control her magics!!
Ooooo Castian cut in to dance with her!! No matter how much I want to hate him for all that he's done, I must admit he is charming! So Castian remembers her from when she was there as a child but Ren didn't think they'd ever met…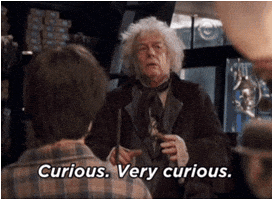 There's a secret room between hers and the library!! That's where Dez appeared from the night he saved her!
The box is there…but the weapon is not inside!! And Castian has found her! Found her way back? So she's been there before!
How does he know the nickname her father gave her?
Ren has managed to beat him though and she could take all of his memories if she wanted…but somehow he has managed to block her magics!
What is going on!! Castian didn't seem to want to kill or arrest her and only had to because Leo and the other man caught them!
And leo said "she told you not to" WHOOO? I feel like we're missing something!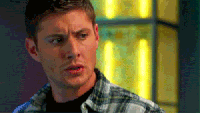 Ahhhh and now she's locked up with Margo who thinks she's a traitor!
Nuria is the magpie!! That's why she was so kind to Ren and why she wanted to help!
Someone, possibly Leo, brings them some food and a weapon and before long, Ren gives in to the exhaustion and has to sleep.
When she startles awake, Margo is being bound and gagged and a guard does the same to her before they are taken to Justice Mendez.
Oh no Sayida and Esteban have been captured too!
Lina? Who is Lina? Nooo he's moved the weapon to Soledad!
Poor Sayida won't be able to handle the torture and Ren won't be able to handle seeing her friend tortured ?
Ahh she's managed to break free! The platinum had given her magic more power and ohh is Mendez in trouble! After everything he's done she won't hold back!
Oh no, Lina must have been his daughter who died and Ren reminded him of her which must be why he took a shine to her.
And just like that one of the most feared men is turned into a hollow.
---
Wow, wow, wow! So much just happened, I'm going to need a minute to process it!
We learned so much today but I still feel like there's a piece to the puzzle that we're missing! Anyone have any good theories on how it's going to end?
See you tomorrow to find out!
Love,
Amy