Stunning photo by @sorcha_bookish_quill
Hello everyone and welcome to the 5th and final day of the readalong!
I'm sad it's ending already but I'm so excited to find out what is going to happen!
I have really loved this readalong and chatting to you all in the comments has been so fun! I really hope you enjoyed the book!
Today we're reading Chapter 26- the end!
Please be warned, the following will include spoilers for Incendiary by Zoraida Córdova! Read only if you've finished the book!
-!SPOILERS!-
Margo works on fixing up Sayida with the hollowed Mendez slumped at their feet. They can't decide on a plan of action but do agree that they need to get out of the palace first and foremost!
They make their way along the corridors until the come to a dead end a hooded figure, Leo!!
Leo had been a friend and ally the whole time, I really hope he'll be okay! I'm so glad they've managed to escape the palace!
Oh wow, the King removed the heads of those he tortured and killed to make himself look better than he is but the people will not forget!
So Mendez was telling the truth! Someone broke and told him how to get through the mountain pass to Angeles!
The unit have made it back though, to a place Ren used to call home but how will she be treated in her return?
It's so frustrating that they won't listen to her and don't believe what she has gone through so Ren tells them everything that happened while she was at the palace in an attempt to convince them to believe her. Finally, they decide to go through with her plan.
Nooo they're under attack!
The hall is in chaos, both whispers and Kings guard slain and Esteban is hurt! Ahh it was him that told Mendez how to get through the pass! But Ren already knew that and forgives him anyway.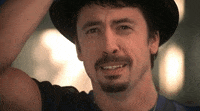 Yesss Margo shows up just in time and Ren has a plan to create a distraction using their magics! Margo and the illusionaries create an illusion to scare the soldiers while Sayida and the persuaries try to bring out the good in them and get them to surrender. In the end, it works and only one guard is freed to take their message back to the King.
Noo not Illan! Ren still has so many questions for him but he has one last memory for her! Wooow so Queen Penelope and Illan basically framed Castian for killing his brother when really Illan took him away! But where did he take him too?!?
The whispers make it to the safe house and begin working to make it liveable for them all if only for a little while and Ren finally gets some time alone. But too soon she is hit with another memory!
Omg!! The weapon is a person!! And Castian was trying to stop him!! Mendez would have used her as the weapon eventually as well and someone still could and so Ren decides the only way to save everyone else is to leave them.
But Sayida catches her before she can and convinces her that there is more to her than causing pain and hurt and stealing memories, she can be good as well and they work together to help Ren remember her own good memories.
I'm so glad the others took her news well and decided a group should go and save Cebrián!
They make it to Soledad and have a carefully thought out plan to get them in! Omg the guard had a memory of Dez! But how could it be an old memory if his ear was missing?!? He had both ears before he died right!?!
OH MY GOD they used Ren as bait?? I feel betrayed! I thought her and Margo were finally on the way to being friends! And the other whispers too! Oh this hurts!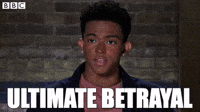 Ughh of course Alessandro is here and has taken Mendez's position.
Prince Castian has been taken! Did Margo settle for him when they couldn't find Cebrián?
Ren is deflated and doesn't want to feel left behind and hated anymore and thinks she'll never get out of there anyway so asks Cebrian to take her magics. Except when they touch she instead sees his memory of Castian playing with dice, making them disappear like the boy in the library used to do!
They were friends as children and it was Castian that saved her the night of the fire!!
Castian is a Moria!!
I think a few of you had guessed this so well done if you got that right!
Cebrián escapes and in doing so also gives Ren her escape route! She needs to get to Castian before Margo tortures him!
I can't believe how harsh Margo is being! She has no remorse for leaving Ren behind! At least Sayida wasn't part of it.
Castian is bound but not too hurt and they make it out the window! I'm so sad she didn't have time to explain to Sayida!
Ahhh Dez is alive! Castian created an illusion and only cut off his ear and not his head! I can't believe it!
I love that she punched him.
Dez is Castians brother!!!! The one that Illan took away, he raised as his own!
Now Castian and Ren need to find Dez and the Knife of Memory so that they can stop another war. And then kill the King! Easy….
---
That was insaaane! I can't believe Dez is Castian's brother and Castian has been good the whole time and also a Moria!
Let me know all your thoughts!!
I really hope you enjoyed this readalong and we'll see you next time for another one!
Love,
Amy