Beautiful photo by @nats.bookcorner
Hello, hello and welcome to day 4 of our Jade Fire Gold readalong!
I'm emotional, we're nearing the end, I really don't know if Altan's views on Ahn have changed and I don't know where this is going to go.
Are you all enjoying it so far? I hope you are!
Have you had any favourite moments? Make sure you let me know in the comments below!
Today we're reading from chapter 28 to the end of chapter 40, so without further ado, let's get stuck in!
---
Please be warned, the following will include spoilers for Jade Fire Gold by June CL Tan from chapters 28-40. Read only if you've finished those chapters!
-!SPOILERS!-
AMAAAAAAAAA! Ama is back, reunited with Ahn. What a wonderful way to start today's section!
Altan and Ahn, an unparalleled pair returning children to their mother's across the nation! I knew they wouldn't drop it and walk away. I have faith in these two, I really do.
Hold on… the head priest. Ahn's father. The man with the melting face. Anyone else having palpitations?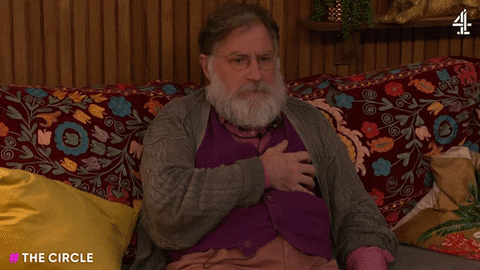 Not only is Ahn's father, who is currently trying to hunt her down to make her find a sword to presumably destroy the world so he can build it anew and pretend to be a hero, HERE… he's the man who murdered Altan's mother. You know, the guy with the melting face that Altan vowed he would destroy? THAT ONE.
Ahn as steered Altan away from his impulse decision of killing her father. AHN! Why is she protecting him? Much anger, much upset!
Things have gone from bad, to worse. The priests have Ama. The evil priests have taken the most wholesome, caring woman.
I definitely spoke too soon when I said this would be a wonderful section. Master Sun, Altan's Shīfù, curer of Ama's, drinker of tea. Oh, fairies, this is so sad, like Altan hasn't lost enough.
And his last words 'I'm… sorry, my boy […] You must find a way to live… Find your peace'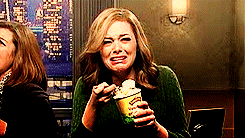 Poor Altan. Just as he started to trust Ahn, his grief has altered his perception and now he's regretting saving Ahn, the Life Stealer over his Shīfù.
Throwback to Altan's meeting with the Phoenix, and he's finally starting to see that there are more important things than magic. Hopefully it's not too late for the others around him!
Tang Wei seems to be seeing something between Ahn and Altan that they don't see. Do you see it? We've definitely had snippets here and there that lean towards some major feelings, but Tang Wei's right, they're fools if they can't see there's more between them!
Leiye is back, and with him, he brings the news that Altan was only meant to get Ahn out of the prison cell and keep her hidden. What is Altan up to? Was his plan to go against Leiye's all along?
Oh damn, Leiye's dropped the bomb that Altan isn't actually called Altan. How will Ahn feel when she finds out he's lied to her this entire time about his identity?
There was never a good time to tell you. Oh, Altan. You expect trust from Ahn, but you couldn't tell her who you really were?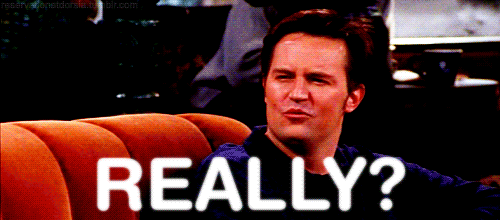 Another attack! Damn. Will these two ever get to work out their differences without SOMEONE trying to murder them?!
Wait, no!!! Not Tang Wei! This book is taking us on a real emotional rollercoaster right now and I'm not sure I can cope with it. Ahn is trying desperately to use her power for good, but she's had such little training, something was bound to go wrong! Tang Wei got hurt in the crossfire.
Our only salvation at this point is that Altan isn't making the same mistake twice. He won't sacrifice Tang Wei when he can help her, he won't leave her behind. Maybe he's good after all. Do we trust him after he lied to Ahn for so long? I DON'T KNOW.
We're officially on board the ship and heading to The Dragon's Triangle.
Altan is brooding, Ahn is having horrific nightmares, and Tang Wei, despite still not being recovered, is knocking some sense into Altan. That's our girl.
"How do you think it feels to be the Life Stealer? To know the person you love thinks that you're a monster?"
*whispers* Tang Wei dropped the "L" bomb, oh snap!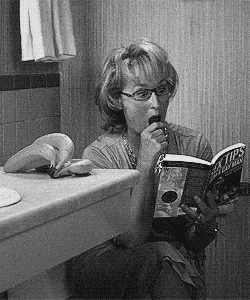 Will he listen to Tang Wei? To her lessons on trusting and being trusted? I think he should cause, she's pretty wise. Nickname alert: Tang WISE
He has listened! REJOICE! Altan has opened up and told Ahn he's not worried about his crown or the throne, but about her.
He's reaching out a hand, Ahn, please take it! And she has. She asked him to stay. They're growing!
Not only did she take his olive branch, but in turn she asked about Jin, asked about Altan's past, and for the first time we've seen, he's opened up and been entirely truthful. No bitterness, no talks of revenge, just honesty!
And within the blink of an eye, we're here, The Dragon's Triangle. A scary place indeed. A mess of dreams and nightmares and hallucinations! Your biggest fears in front of your eyes? What would you see? I think I'd see myself reaching for another biscuit and finding the packet empty. That's a real tragedy. I've got chills just thinking about it.
Let's be serious though, this Soul Beast does not sound like a fun creature to be meeting in the middle of the ocean.
This vision the Soul Beast is showing Ahn must be Altan's grandfather! The one who did something so treacherous that it left Altan with pure hatred for all Life Stealer's.
Ahn has the sword! But, it's not the sword we think. Plot twist!
"In the end, she is both my salvation and my damnation." WHAT A LINE. Tattoo it on my heart!
Oh no, this doesn't seem like the Ahn we know does it? The sword has done something to her! The Obsidian Sword has obviously made some kind of connection to her. She desires it. I don't feel good about this!
---
What a way to end today's section! I can't believe it.
Any theories on what will happen? Let me know.
I'm not ready for this to end! See you tomorrow for our final section ?
Love,
Shannon