Gorgeous photo by @letsreadshallwe
Hey Fairy Fam!
Its day 2 of our readalong of Kingdom of the Wicked!
We left off yesterday just as Emilia had summoned a demon and I'm so excited to see what chaos this is going to bring about!
Today we're reading Chapters 10-19!
Please be warned, the following will include spoilers for Kingdom of the Wicked by Kerri Maniscalco Chapters 1-19! Read only if you've finished those chapters!
-!SPOILERS!-
Emilia holds nothing back while attacking and she probably would have managed to kill him if he wasn't a demon!
Umm so why do they now have matching tattoos?? A cute idea for bffs but maybe not something I'd get with a demon I just met?
Also is anyone else loving how sarcastic they both are ?
Ahh it is Wrath! I can't imagine Emilia bursting out laughing was the reaction he'd expected! And the way she makes fun of his titles, he won't be happy about that I'm sure! I can already tell this is going to be fun!
Ohh so Wrath said he didn't kill Vittoria but that she had made a deal with his brother and he was there to collect…so did one of the other Princes of Hell kill her or is there someone else completely involved?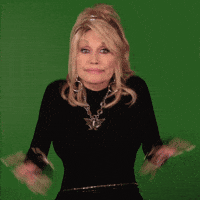 They need to perform a blood trade to complete the protection part of her spell so that she will be protected from other demons but that means temporarily becoming a member of House Wrath…what would that mean for Emilia?
Ooo so the blood trade would allow Wrath to feel when she was in danger and could then come and help her and he wants the deal to last 6 months!
It's interesting that he actively wants to help stop the murderer from killing again! I wonder what he has to gain from that?
OMG no way she didn't accept his trade! I bet he's gonna be mad about that!
Once again Nonna seems all knowing but also super savage! Even if Emilia hadn't summoned one of the wicked, it had only been a month since she had lost her sister so surely you'd expect her to still be distracted!
Ohh so Claudia sees visions and has been having ones about a darkness arriving…I wonder if she sees details and just isn't telling Emilia or if it's just more of a feeling!
Whaaat Emilia is hearing voices again! It can't be Wrath cos he's stuck in the summoning circle so another of the Wicked? Or some other entity?
Hopefully Claudia can figure out the spell on the diary and that will give us some answers!
I love that Wrath would literally rather be stabbed than put on the old shirt ? and the way he teases her! Oh my!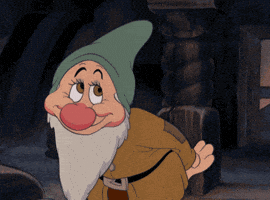 Whaaat Vittoria wasn't lying when she had said she had summoned the devil and she'd agreed to marry him as Pride needed to marry to break a curse that was put on him! But what was Vittoria to gain from this arrangement?
Ahaha Wrath was plaaayed! He answered all of her questions but never got the blood trade!
Oooo hello Envy! What's he doing to her now and how does Emilia keep finding herself alone with Princes of Hell ? She should've done the blood trade so maybe he'd think twice about hurting her?
Oh wow Envy seems to be controlling her feelings and turning them against her! But somehow the tattoo snapped her out of it! Can wrath protect her even without the blood trade?
Oh jeez now Envy wants Emilia to join his house! If she said no to Wrath I can't see her agreeing to Envy!
If the stories are to be believed, the devil is looking for a witch queen so he can keep ahold of his power! Do we think that's what Vittoria agreed to? And if so, how did she end up dead?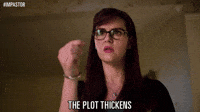 Okay so the gambling chip with the frog and the word greed on it is from a secret club that is constantly moving and some sort of magic leads Emilia straight to it! I'm going to assume Greed has something to do with the club! Are all 7 princes just wandering around just now?!
Greed wants her amulet? I swear that's not the first time it's been mentioned…I wonder if it means or does more that Nonna let on…aaaand he wants her to join his house, of course ?
I have so many questions! Why would Vittoria give Greed her amulet and what spell does he want to do with them?
Ahh Emilias blood opens Vittorias diary! And we learn that Vittoria has been hearing voices, of what or whom we still don't know!
Omg! Their cornicellos are the horn of hades split into two! But why would the twins have them?
Okay wow we just learned so much! The amulets are the horns of the devil and they can open and close the gates of hell but also summon the devil himself! And Emilia comes from a line of witches called star witches whose job it is to keep the wicked from interfering in the human realm.
Omg no Nonna!! I'm so glad they managed to help her in time and I hope she's going to be okay!
Uh oh! Emilias Cornicello has been stolen!
---
This just keeps getting better and better! Who do we think took Emilia's Cornicello? Let me know all your thoughts and theories and I'll see you tomorrow!
Love,
Amy