Gorgeous photo by @sputnik.books
Hello everyone and welcome to the 5th and final day of the readalong! I'm sad it's coming to an end already but I'm so excited to find out what is going to happen!
I have really loved this readalong and reading your comments and theories each day has really made my week! I hope you have all enjoyed reading this book with me!
Today we're reading chapters 39 – the end!
Please be warned, the following will include spoilers for Kingdom of the Wicked by Kerri Maniscalco! Read only if you've finished the book!
-!SPOILERS!-
Envy reveals that he was behind the attack on Nonna! And does that mean he killed the other witches as well?
With Envy holding her parents hostage, Emilia doesn't have much choice but to entertain his request to join him for a drink.
So envy wasn't behind the attack? Since he doesn't have Emilias cornicello? But either way, Emilia has 24 hours to find her amulet and no clues as to where to start!
Wait Wrath needs to collect a soul to free him of the underworld whaaat!
Ahhh she kissed him! And things are getting saucy! Ohh but was it all a ruse to distract him before asking about the soul he has to collect? and he doesn't deny it!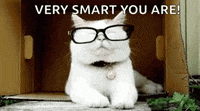 Emilia plans to find the horn of hades and strike a deal with Envy when giving it to him…deals can go very wrong though and I am concerned with this plan ?
Emilia is braave telling a demon prince what to do! Omg Nonna! She's healed and used a silencing spell on Envy and magically sewn him to the ground so he can't speak or move!
Okay so much is happening! Nonna was a total badass and banished Envy back to hell and has now noticed that Wrath marked Emilia so that she can summon him whenever without needing his dagger!
Wow there was a prophecy that twin witches born into this line would signal the ending of the curse and Emilia and Vittoria are the only twins!
But Nonna just wants her to run away and hide?!?
Emilia talking about all the things she gone through in the last month or so shows how much she's changed from the timid girl she was at the beginning.
Well Emilia isn't going down without a fight! She's gonna find some ancient warriors and rid the city of demons…hopefully!
Ahh a secret room! Is Emilia going to find out what the 'it' was that Vittoria was talking about? And will she understand more than Vittoria did? 
Anyone else a lil suspicious that her amulet just happened to be lying there…or a, I just too much of a pessimist ?
These two just don't listen to each other ? Wrath followed her but lucky he did since there are 40 Umbra demons following her!
Ahh envy is back! And he seems to be focused on Wrath for some reason even though Emilia has the horns?
Omg he just split Wrath open and all his organs fell out! This is crazy!!
I thought Wrath would just be banished to hell but he isn't moving! How can that be, he's literally immortal!
Ahh she put the horns together and that seemed to scare Envy off, at least for now! But what does she do now? 
Emilia nooo I don't think making a bargain with the devil is the best plan ?
I forgot wrath said there was something in the dresser if she got bored!
A gold ring that he knew she would need to summon him ?
No no no wrath can't be dead! Emilia has lost all hope and has absolutely no ideas of what to do and to be honest, same!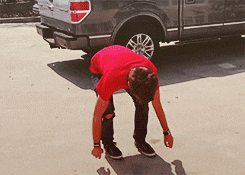 Ohh Emilia had the wrong Domenico! Domenico senior is a shape shifter and was who Vittoria mentioned in her journal! Vittoria had been working for Greed?
Vittoria is so deeply imbedded in this that she brought the wolves and Greed together to fight a bigger evil and I can't believe she kept it all a secret!
Everything does seem to be leading back to the monastery! What are they hiding!?
Oh no, she's walked straight into a containment spell, she's stuck!
Ohh Vittoria has found La Prima's grimoire and had hidden it in the monastery!
Antonio no!! I can't believe he's the one who's been killing witches!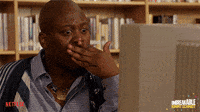 He doesn't seem so brave now that Emilia has shown him what she can do!
Antonio thought he'd been visited by an angel who had told him how to rid the world of evil but it seems more likely to have been Envy influencing him to help. I kinda feel a lil bad for Antonio ?
She actually just summoned the devil, Pride in all his glory…or in all of Antonio's glory ?
She wants to meet him in the cave and she's planning on striking a bargain! I have no idea what her plan is but i hope she can pull it off!
No no no I refuse to believe that Wrath was putting on an act. But he is here to collect her soul and make her the Queen.
Whaaat she's agreeing to be the Queen of hell? But only if the Demons stay in their realm and no longer hunt humans.
Ahh she's going to infiltrate them from the inside and find out who the true murderers are and take her revenge!
---
Wow, wow, wow that was just crazy and so amazing! So what do we think about Wrath? Was he really tricking her this whole time? And how is Emilia going to fair being Queen of Hell?
Let me know aaalll of your thoughts!
Thank you again for joining this readalong and all of the other ones this year, it has been so fun! We're so excited for even more in 2021!
Love,
Amy