Stunning photo by @surireads
Hi Fairy Friends!
It's the 5th and final day of our Lore Readlong! How have you all found it? I've loved reading through all your comments and posts! It's been such a good book to chat about 🙂
Let's jump on in to the last section, shall we?
Please be warned, the following will include spoilers for Lore by Alexandra Bracken! Read only if you've finished the book!
-!SPOILERS!-
We left yesterday's section on quite the cliffhanger, but oh? What's this?
It turns out everything was a ruse after all, including the bond between Lore and Athena. Lore has wounded herself for no good reason – though it's still enough to infuriate Athena, who needs Lore alive to hand over the Aegis. Leaving her in the tunnels, Athena sets out to finalise the rest of her plan.
In swoops Castor, with the handy location device on Lore's phone leading him directly to her. He scoops her up and restores her back to health, part of the healing process being the outpouring of Lore's true story…
We learn that young Lore is the one to have stolen the Aegis, hiding it from the Kadmides and everyone else hunting for it in the place they wouldn't think to look. by the time she had returned home, Athena had left her family in ruin, and her life was changed forever.
Castor's story soon follows suit, and we discover that Apollo came to Castor as a child, wounded and merely watching Castor close by. The memories are returning…maybe soon we'll know what really happened?
And then they kiss! The moment a lot of us have been waiting for, the childhood friends to lovers trope came into fruition at last.
Full of new revelations and renewed motivation, Lore sets out to retrieve the Aegis, hidden away in the Phoenician all along. And the inscription?
"So it shall be until that day, when one remains who is remade whole and summons me with smoke of altars to be built by conquest final and fearsome."
Sounds ominous.
So now we have the crew back together – everyone survived the storm – and the Aegis to hand, a plan of acton is underway. In what can only be called the Grand Central Station Showdown, Lore overhears Athena and Ares' plans to destroy the city with Zeus as witness. They attempt to coax Lore into handing over the shield to summon him, but Lore has come to understand Athena more than she thinks. It is revealed why Athena needs the shield – it's a symbol of her father's pride, something Athena has been missing for centuries.
Not falling for the whims of Gods, however, Lore is still not in luck, and finds herself wounded not only by knife, but with Hydra poison too. Lore being the last of her line, the Aegis would disappear with her death, an eventuality Athena can't bear, and so in a plot twist that comes full circle, Athens sacrifices herself and hands the final blow to Lore.
Becoming immortal, Lore is healed – but also inherits an immense amount of power to control. This power takes out the threats in Grand Central Station, but is close to becoming too much.
And then Castor is here! Bringing Lore back to the present, he helps her restrain against the power and gain control, slowly ending the night's events. It's all over.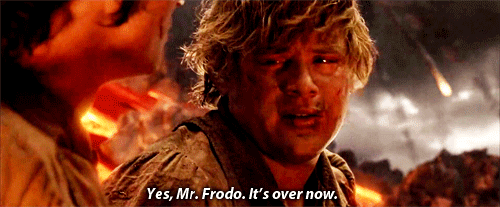 A small flash forward in time, we meet Castor and Lore again. Castor has come to realise Apollo let Castor kill him and ascended the way Athena did, granting him his power. With everything at an end, the two contemplate their life. What do they do with an immortal lifespan? What do they do with power they never asked for?
At a loss for ideas, Lore finds herself praying to the Gods. She never wanted to be part of this. She left this world for one of her own, before being brutally pulled back in. Can they not just leave it all behind?
The Gods were listening, and grant her this wish.
---
And so we have the end of the book! Quite the dramatic ending, don't you think?
Did you enjoy the end? Did anything take you by surprise?
What was your favourite part of the whole book? I personally loved Miles, as well as Athena's dastardly monologue – it was fun to read!
Thank you so much for joining me in this Readalong! It has been lovely chatting to you all and hearing your thoughts! Stay tuned for our next one for This Golden Flame!
Love,
Ashleigh