Stunning photo by @lostinbookworld
Hello Fairies!
We're halfway through the week and it's day 3 of our readalong of Once Upon A Broken Heart!
Before we get into today's section, we have a semi-secret readalong giveaway to tell you about!
For taking part in our readalong, you have the chance to win your next FairyLoot box for FREE! This giveaway isn't announced anywhere else as we want to thank YOU guys for taking part! To be in with a chance of winning, please read the rules below:
Take a photo of our edition of Once Upon A Broken Heart
Include a hashtag #FairyLootBrokenHearts (very important)
Do all of this by the December 2nd!
Mention down below in your comment today that you have entered and include your Instagram handle (also super important!)
So, with that all that being said, let's jump on in!
Today we're reading Chapter 21 to the end of Chapter 31!
Please be warned, the following section will include spoilers for Once Upon A Broken Heart by Stephanie Garber, chapters 21 to 31. Please only read on if you've finished this section!
-!SPOILERS!-
These short chapters of wonderful events are making me so happy. First, The Daily Rumour is being NICE, then Apollo calls Evangeline an angel (which she is) and then she wakes up to a bathtub full of jewels.
But then… yep, it goes too far. Just as we suspected! Is anyone else concerned Apollo may actually try to give Evangeline the universe?!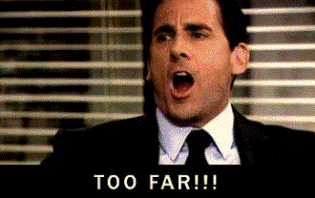 And of course, Evangeline is uneasy, made more so when she reads the Prince's interview in The Daily Rumour and he's referred to as 'bewitched' which feels very accurate. And the more she thinks about it, after being so caught up in all of the excitement, the more she knows it must have something to do with Jacks. I don't know much, but I suspect Evangeline is right…
Evangeline sends Jacks a letter, inviting him to have a chat with her, but this soon leads to back and forth between the pair, which is both amusing and—on Evangeline's part—frustrating. She goes to meet Jacks at his suggested location and tells him to undo whatever it is he's put on Apollo. But he tells her to go back to her Prince. In rebuttal, Evangeline tells him she will call off the wedding if Jacks doesn't undo the curse, but distracting her Jacks takes her to her to her next assignment: another one of the kisses she owes him. Evangeline contemplates Jacks and exactly what he is, referring to him as horrid. He tells her he'll undo the curse on the Prince once she marries him becasue he needs her to marry Apollo. And we, like Evangeline, are left to wonder why…
Jacks takes Evangeline to a beautiful purple castle where the Fortuna Matriarch resides: Tabitha, who threatens to feed her to her dogs because Prince Apollo picked her over her daughter. When Evangeline grabs the Matriarch and plants a kiss on her cheek, immediately Tabitha is lovely to Evangeline with her dogs licking her affectionately. Jacks instructs Tabitha to show he and Evangeline the Fortuna vault. After some resistance, Tabitha agrees (when Evangeline asks) as she's under the same spell as Apollo. They go down to the vaults where they find another arch inscribed with the language of the Valors. According to Jacks, the arch was meant to be destroyed but after briefly recounting the history of the royal Valor family, we learn that the arches are magic portals, once used by the Valors to move around to different parts of the North. But—a hitch—only the Valors could use them. Tabitha corrects that she can use the arch though as she draws her own blood to enter her vault (which can only be opened by a member of House Fortuna). Wanting to find out what Jacks is looking for, he asks Evangeline to ask Tabitha if she can see her collection of stones. But, like the arch, the Matriarch becomes defensive once again, so much so that the spell cast on her breaks and the Matriarch returns to herself once more. We learn of the prophecy of the one who will open the Valory Arch: You will know her because she will be crowned in rose gold. She will be both peasant and princess. which in the Matriarch's defence, does sound a lot like Evangeline! She and Jacks flee the vault before the Matriarch can catch them, though she hurls many words their way including: You cannot marry the Prince! The Valory Arch cannot be opened, and Evangeline learns what is at stake if she doesn't marry Apollo.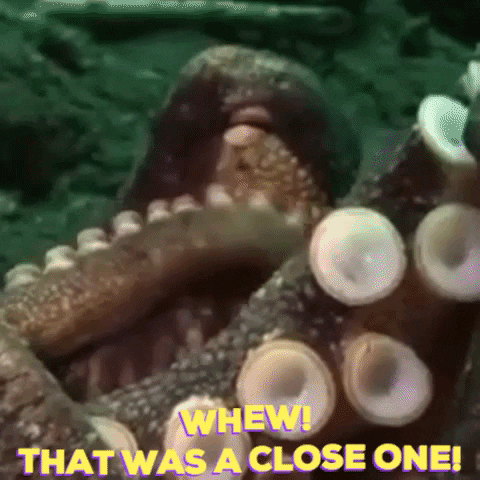 The next day, Evangeline visits the library at Wolf Hall to learn more about the prophecy the Matriarch was referring to. She's unable to find anything until the librarian, Nicodermus, tells her she's been looking in the wrong place. He leads her to an alcove with a door adorning a wolf wearing a crown. Nicodermus tells her that it's believed everything about the Valors is on the other side of the door, but nobody has been able to open it since the Age of the Valors. Damn, that's unfortunate…
It's 12 hours until Evangeline and Apollo's wedding. Still under a spell, Apollo climbs the trellis outside to Evangeline's rooms. Wanting to seek more information on the Valory Arch, Evangeline asks the Prince about it and learns about the Valory: a magical prison housing dangerous objects of power and foreign captives with magical abilities. But, the Prince informs her, the Valors lied about their reasoning behind creating the Valory. Instead they created it to lock up an abomination that they'd created, though nobody knows what that abomination was. However, he goes on, it must have been bad as all of the Houses turned on them and chopped off their heads! Brutal! Because no one wanted to risk the lock being opened with blood, the Houses locked the Valory Arch with a special kind of magic: a prophecy. But he explains another version of the story, which is said that the Valory houses objects that should not fall into the wrong hands and Evangeline can't help but wonder if those 'wrong hands' are people like Jacks. Feeling sad and alone about the curse put on Apollo, the Prince asks if he can stay the night in her room with her and the two fall asleep in each other's arms.
---
And that brings us to the end of today's chapters! What's going to happen next? Will Evangeline go ahead with the wedding? And what is Jacks up to? Let me know all of your thoughts in the comments and I will be back tomorrow for more!
Love,
Tash