Beautiful photo by @sarahreadss
Hi Fairies!
Welcome to day 1 of our Only A Monster readalong. I hope you're all as excited as I am! I can't WAIT to see what you all think, I hope you love it!
Before we start, how are you all? I hope you had a wonderful weekend and got some reading done. If you read anything good, make sure you let me know in the comments below!
Since today is day 1, we'll be reading from the Prologue to the end of Chapter 5. Find a comfy spot, grab some blankets, a drink, maybe a snack (or three!) and let's get started!
When you've finished today's section, catch up with me in the comments down below so we can discuss the beginning of the book. Happy reading!
---
Please be warned, the following section will include spoilers for Only A Monster by Vanessa Len from the beginning to Chapter 5. Please only read on if you have finished this section!
–!SPOILERS!-
We're joining Joan as a child, telling her Gran she wants to be Superman when she grows up (same, Joan), Gran drops the bomb that Joan isn't a hero, she's a monster! Hello! I love that we're diving straight in with the monsters.
Joan tells Gran monsters are the bad guys and it's clear Joan doesn't want to be a bad guy. Instead of explaining to Joan why monsters aren't so bad (maybe she kind of thinks they are too?) Gran shows Joan a monster magic trick. Not sleight of hand, a real trick, she makes the coin disappear completely… and Joan manages to do the same! It's real magic. But there's a catch, Joan can't tell anyone she's a monster.
Well, I'm definitely eager to learn a bit more about what it means to be a monster!
Stepping into the present day, Joan is off on a date – WIT-WOO JOAN – with a boy she volunteers with at the museum, cuuuute!
Her family are keen to wind Joan up about her date and I'm loving the easy banter between them all!
Joan arrives at the cafe early and settles down to wait with a cup of tea, but Gran's neighbour Mr. Solt stumbles in and everyone thinks he's drunk – but Joan knows he has dementia. Joan, our wannabe Superman, obviously goes to help Mr. Solt.
But then he's stumbling, and she's stumbling with him and suddenly they're both off balance and then… nothing… Joan wakes up on the road outside the cafe, but where it was a bright morning before, now it's a dark night… What on Earth????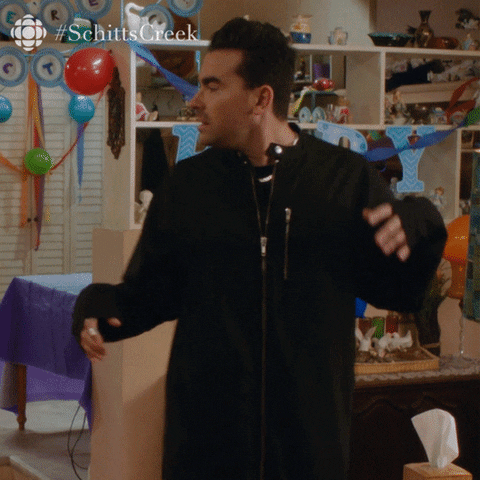 Joan is confused… I'm confused… At this point I'll go ahead and say everyone's confused. What just happened????? Did she pass out??? Surely if she passed out… someone would've helped her. She was there a long time!
This is freaky. Everything around her is completely normal, Mr. Solt is gone, it's like Joan is the only one who experienced that?
Joan gets home and Gran is waiting for her, is this a monster thing I wonder? Ooooh, hot cocoa, sign me up!
Whilst Joan is convinced Mr. Solt did something to her to make her miss the day, Gran seems to know exactly what's up and tells Joan she touched him on his neck. She stole time from him, and time travelled hours ahead to the middle of the night unintentionally, because she is a monster. Damn!
Mr. Solt will die half a day earlier than intended, because Joan stole about half a day from him when she touched his neck.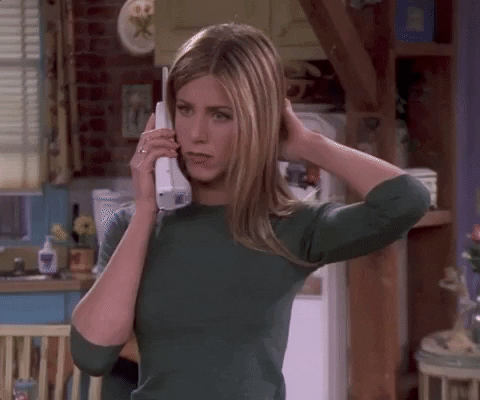 Suddenly, Joan thinks about her family, how they dress a bit funky, out of time, and everything seems to click into place.
I feel for Joan. As she reads over all the texts from Nick, Nick who'll undoubtedly think she stood him up, she keeps thinking about how she's stolen time from an innocent man, how he'll die earlier because of her.
Joan wakes up in a bit of a daze, thinking it was all a dream… until she sees her cousin Ruth downstairs who looks like she's just come home from an 80s costume party. And – unsurprisingly – Ruth can't deny that she and Joan, that the entire family are monsters. Joan – superhero Joan – is absolutely shaken by the fact that her entire family willingly takes time off human's lives to be able to time travel and tells Ruth she doesn't want to see any of them ever again.
I feel so sorry for Joan! A question for you all, fairies! IF you had the ability to steal time from people to time travel, would you?
She rushes to Holland House and finds Nick, poor Nick who she stood up. She offers to help him dust and eventually they stay after hours, having a makeshift picnic with a hazelnut Dairy Milk (wouldn't be my first choice but go forth). Poor Nick tells Joan he was all dressed up in a nice jacket – she was dressed up too – and Joan tells him she really wanted to go on the date.
Then they have a little smooch! I love it.
OH, that is until Joan remembers she accidentally shaved half a day off Mr. Solt's life by touching his neck and that realisation draws her away from the moment. Good thing too, because they're being interrupted! Cars are approaching Holland House. I wonder if the Hunt's are here to reassure Joan after she frantically left their home.
Wait, Joan recognises them… Flashback to Ruth explaining to Joan that the Olivers are another monster family, and not a nice one. They're too late to run, there's an Oliver in the house, in the library, WITH Nick and Joan!
Oh no! Nick and Joan saw them appear out of nowhere, so now the Olivers want to kill them… But Joan's a monster? They can't kill Joan right? But I don't want them to kill Nick either! I'm so conflicted!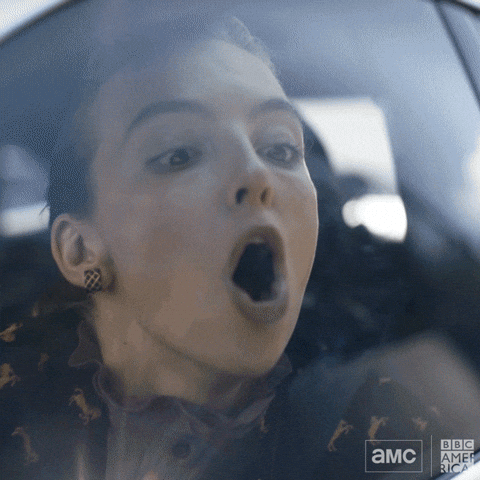 They can sense Joan is a monster… so they set their sights on Nick…and he's down. Joan is on her own. Poor Joan, poor Nick!
All of the Olivers but one – Aaron – think Joan should be killed. I like you Aaron, you're ok.
Suddenly, Nick is back up, thrusting swords into Olivers, kicking about as if he's a trained warrior, what the hell? You were just knocked out Nick, take it easy!
Joan's hurt but she's ok, Nick's… Well, I'm not entirely sure what Nick is, he says he was trained from birth to kill monsters? Has he always known Joan's a monster? Is she safe with him?
Joan tries to reason with Nick that they're monsters, but not all are bad…
"We're monsters, but we're not like […] Not like 'Grr!'"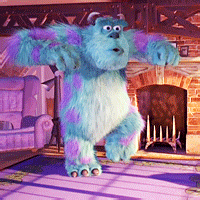 Ok yeah, I'm gone! I can't stop laughing. Not grr monsters!
Nick won't be reasoned with, he'll kill them all. But Joan? He clearly had real feelings for Joan because he's letting her go. He says he'll let her go, but threatens that if she ever steals time again he'll kill her himself. Wowwwwwww this has escalated quick.
What about Gran? Ruth? Bertie? He's going to kill them all!
"Monsters killed my whole family" I AM SO CONFLICTED. I like Joan, I like Ruth and Gran. Are they really evil? I don't know who to trust, Nick or Joan, humans or monsters. Help!
Joan stumbles into Ruth, who got the text message Joan tried to send earlier, and brought the family for back up. I mean, it's not Joan's fault since she didn't know at that point she was in the presence of a trained monster killer, but she must feel responsible. And Gran! Poor Gran's hurt, really hurt. Gran tricks Ruth into leaving her and Joan alone to go open a window for them to escape, sarcasm included, and tells Joan that SHE is the only one who can stop the hero (Nick) and she'll come into a mysterious power soon… I smell a chosen one trope and I'm here for it!
Then suddenly, Gran is gone, minutes later, so is Ruth. Joan's alone. Her monster family dead. Or she's alone UNTIL she saves Aaron Oliver! Aaron, who was the only one who tried to convince his family Joan didn't need to be killed. Can we trust him? I don't know.
But suddenly, Aaron is all Joan has. An Oliver and a Hunt cooperating, running from Nick, lovely Nick with his hazelnut Dairy Milk who's suddenly a trained monster killer…
---
Wow! What a start.
Make sure you leave a comment with your thoughts and feelings, I can't wait to see what you all think!
I'll be back tomorrow for more readalong fun!
Love,
Shannon