Gorgeous photo by @onetruedaydreamer!
Hello Fairy Family!
I hope that you're all loving Only A Monster so far! It's now day 3 and things are really getting interesting.
But before we start reading, we have our secret giveaway! What's that? Oh, just a chance to get your next FairyLoot for free as a reward for reading! Doesn't really get better than that! And your chances are so good too! We don't really announce this anywhere else as we truly want the person from the readalong to win! If you'd like to try your luck, all you need to do is follow these steps!
Take a photo of our edition of Only A Monster
Include a hashtag #FairyLootMonsters (very important!)
Do all of this by the end of March 11th
Mention down below in your comment that you have entered and include your Instagram handle (also super important!)
Good luck!
Today we'll be reading from Chapter 11 to the end of Chapter 14, let's jump in!
---
Please be warned, the following section will include spoilers for Only A Monster by Vanessa Len from chapter 11 to chapter 14. Please only read on if you've finished this section!
-!SPOILERS!-
We're joining Joan as she wakes up from a really horrible nightmare and Ruth and Aaron are… being civil? Is Joan still dreaming? 👀
Aaron is noting down things that they need to get sorted… Identification, money, clothes… until he blurts out, "I can't work like this. I need a spreadsheet." Monster or not, this guy is MY hero.
I am also obsessed with the fact that when Aaron tells Joan she looks like death, the only thing she can say back is YEAH WELL YOU HAVEN'T COMBED YOUR HAIR.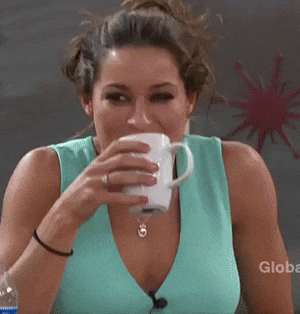 And it's all the better by Aaron feigning being wounded. I love this guy.
Aaron is trying to explain the timeline, and uses true love as an example. Eyyy wink wink Aaron are you hinting? Joan's not having it though. She's still adamant there must be a way for it to be changed.
When Aaron blurts out that it'll hurt Joan when she finds out she can't get her family back (I'm sensing feelings), he gets up and walks out to get some new clothes as if he's said something he shouldn't.
After he's gone, Ruth tells Joan she thinks Aaron is hot. Oh Ruth, honey, join the queue.
She also tells Joan that Aaron hasn't been totally honest. There are rumours of events being changed in the past and she's sure Aaron knows. Does he not WANT his family back? Granted they were pretty horrific but they're still family, right?
The Liu monster family are said to have had perfect memory, but more than that, some of the Liu's apparently remember things that never happened and Joan speculates that they're possibly remembering changes in the timeline?
Oh, queue Joan's nineties makeover! I'm excited.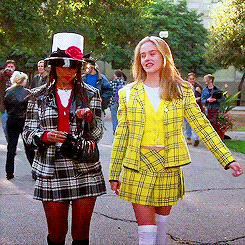 I'm loving the outfit they've picked out for Joan!
Hint: If you're struggling to picture it, have a look at the art on the reverse of your FairyLoot author letter from Vanessa Len!
Don't mind me flustering over Joan getting flustered at Aaron kneeling at her feet. I hope there's romance brewing here!
Switching the subject, Joan asked Aaron what he knows of the Liu's power. Ruth drops the bomb that she's not welcome in the Liu's home after she stole a few things. She's really not helping the Hunt's look better than they're rumoured to be! Even though Joan is willing to go alone, Aaron says he'll take her. He cares for her, I'm calling it! He could easily let her go alone, she's told him he doesn't owe her anymore, but he's going even though he doesn't want to.
He tells Joan she'll owe the Liu's for any information they give her. In turn Joan wants to know what she'll owe AARON after this is over. He blushes, yes BLUSHES, and still tries to tell Joan he owes her.
They meet with Ying Liu, who speaks of "The true history" – a belief that there was once another timeline. Some of the Liu's remember snippets of this other timeline. When Ying says that he's given enough information about the true history, AARON volunteers to take on a debt to the Liu's to find out more information for Joan. Why is he doing this?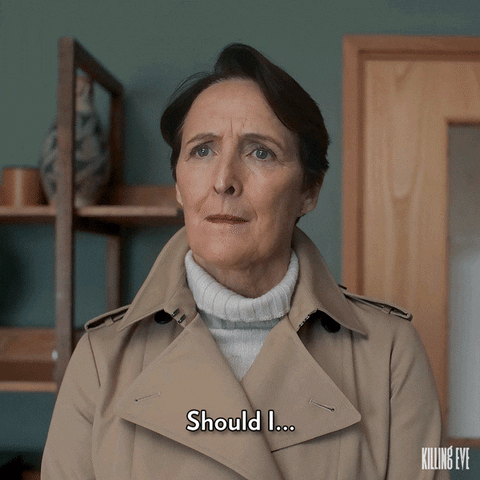 Ying tells them there are myths that the King had the timeline altered, destroying the zhēnshí de lìshĭ, the true history, to make THIS timeline everything he wanted it to be, and the King lives in the Monster Court. Remember the necklace Gran gave Joan on her deathbed? Yeah that's only a KEY to the Monster Court! Things are fitting together!
Aaron seems genuinely scared. Scared of the consequences of what might happen if they're caught speaking about the blasphemous true timeline, the consequences of someone noticing what it is Joan wears around her neck. This King, and the entire Monster Court actually seem downright frightening.
Ruth didn't know Joan or Gran possesed contraband from the Monster Court, and neither Ruth nor Aaron, who are both from notorious monster families have seen the sigil the key bears before. Now suddenly, Court guards are prowling the market. This is super sketchy.
Joan, head-strong and never one to shy away from what she wants, is adamant she's breaking into the Monster Court to further her attempts to change the timeline.
I smell a heist.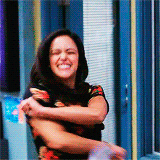 But Aaron is having none of it, he thinks Gran should've taught her better and if she had, Joan would know not to go poking her nose in Court business. Ruth says Gran told them all not to tell Joan what they were, because they all thought she couldn't travel. The records said Joan couldn't travel. But she can? Gran knew she can? Was she hiding her powers because of this mysterious power she said Joan would come into?
When Joan leaves to clear her head, she ends up in a quaint little American-style diner. She orders tea, and who delivers it????? NICK!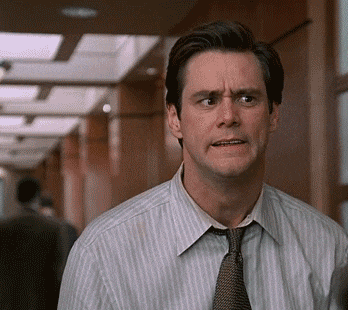 He can't kill her, since there are cameras and people around, but he's adamant that he will kill her. I thought he cared for her after he let her go! To be honest, I think he still does but he told her the last time he saw her that if she took time from a human again that he'd kill her and he clearly didn't lie. He's livid. He won't tell Joan HOW he got here, in 1993 though. Weird.
He takes the necklace from Joan's neck, does he know what it is? Joan promises she'll come after him, and kill him for what he did. She vows she won't let him kill anyone else.
She gets back to the way station to Ruth and Aaron (shockingly) arguing about their families. Joan interrupts their bickering and tells them Nick is here, and not only is he here, he stole the necklace, the key to the Monster Court. There's only one option for it and this time, Aaron knows it. Nick is going to the Monster Court and Aaron, Joan and Ruth have to get there first. But none of them know how to get to the Monster Court and now, their key is gone. This got a lot more complicated!
Ohhhh, but Joan has remembered the stall owner in the market who bought her phone, who seemed to know what the necklace was and wanted to buy it. Time to find him!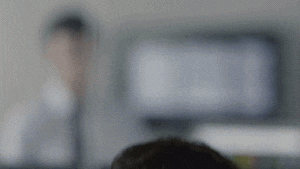 They hunt him down and it turns out he's Tom Hathaway (we also find out that Hathaways can travel with animals, so I think I'd like to be a Hathaway pls and thank you) a former (fired) Court Guard. No wonder he knew what the necklace was.
Joan, slightly reckless but completely admirable, tells Tom of their plan, reeling him in with the prospect of stealing from the Monster Court, and gives him an opportunity to join them, and he takes it.
When they get back to their room, Aaron tells them of a time when he saw a Court Guard. Conrad, the King's Reach, apparently has the ability to MAKE people travel with him and one day he came for Aaron's cousin in school. The Monster Court found out someone had been taking time from students at the school, Conrad sent Aaron away and he never saw his cousin again. That's really hard! I don't like the sound of Conrad.
The innkeeper has found Dorothy Hunt, so we're off with Joan to find her! Gran – young Gran – is at a bar, but she's not listening to Joan either. Why will no one ever take her seriously?! Does this have something to do with how Aaron mentioned the timeline will fight to stay on the right path?
Then suddenly Gran makes a gesture with her hands, Joan knows it means 'go get someone' and then she realises Gran isn't making the gesture to JOAN, she's making it to the bartender. This must be so hard for Joan, not only does her Gran not believe her but she's essentially calling for back up to get rid of her. At least Joan's not stubborn enough to stick around.
But at least Joan knows what they're looking for now, the transformatio, and they have a way into the Monster Court. This is about to get very interesting!
---
I can't wait for tomorrow's section – it's going to be INTENSE!
Well, we're over halfway through now! I hope you're all enjoying this as much as I am. I'll be back tomorrow with some more thoughts on Only A Monster.
See you then!
Love,
Shannon