Beautiful photo by @nelthewhichcraftsbooks!
Hey fairies!
It's the fifth and last day of our readalong of Only A Monster! I am desperate to know how this ends!
We've had monster magic, time travelling, an array of Aaron Oliver's moods and a pretty cool heist, let's dive in and see what this last section will bring!
Today we're reading from Chapter 20 to the end of the book.
---
Please be warned, the following section will include spoilers for Only A Monster by Vanessa Len, from chapter 20 to the end of the book. Please only read on if you've finished Only A Monster!
-!SPOILERS!-
So, we're joining our team of monsters as they're recuperating in the safe house. After dishing out a very weird array of snacks and having a rest… they settle down to open up the thing the prisoner left behind. According to Tom it was left for him… what could it be?
Don't mind me COMPLETELY SMITTEN at Aaron's little sleepy smile.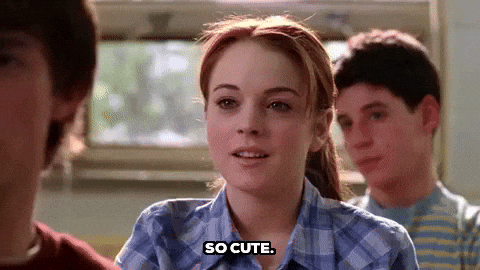 The password to access the message is something only Tom would know apparently. I can't believe how sneaky he's been this entire time!
He gets passed the game and who appears? NICK. We can't escape this guy.
WAIT… ok, false alarm, he's not real. I thought it was some kind of trick and he was really there in the room!
Nick seems completely different though? This isn't the conflicted, evil monster killer we know. He seems harmless, he's not even defending himself. He's not even angry that his family have been murdered?
They have to watch countless times as Nick's beaten and his family are killed by monsters before him. Until eventually, Nick is basically programmed to hate monsters for what they've done to him and his family. 1922… does that mean they've killed his family in front of him and rewound time to do it again 1922 times???? No wonder he's as vengeful as he is!
The blonde woman… is she from the Monster Court? Why would the Monster Court train Nick to hate and kill Monsters? Their own people? I don't get it…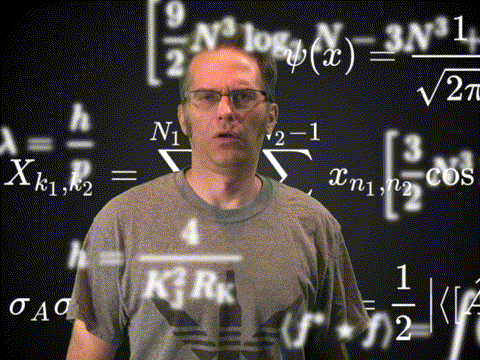 Joan realises the prisoner is Jamie Liu. The Liu's remember… Tom says Jamie was taken because he found something out about the Hero that he shouldn't have known. His construction maybe? The court took him away. Poor Jamie.
Suddenly Jamie appears on screen, and tells Tom to stop looking for him, tells him he loves him. Ok I'm gone. Someone get me some tissues!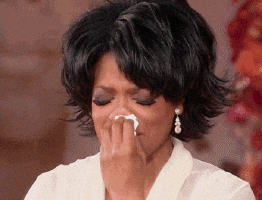 And that's it… that's the message. There's still so much unsaid! I like Joan's idea of visiting 1993 Jamie Liu to get some answers. That's gonna be so hard for Tom though since they met after then, Jamie won't remember him. Imagine your partner being taken away from you and the next time you see them again they have no idea who you are?! This is too much for my emotional heart!
In this time, Jamie is around 15. Frankie bounds up to him, clearly remembering who Jamie is (I'm teary already) and then Jamie compliments Tom's ring, and Tom says his HUSBAND made it for him and Joan subtly notices it has the same art style as all of Jamie's paintings.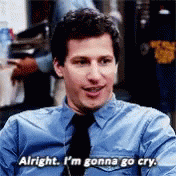 Ok, Shannon, breathe. TOM HAS A TATTOO WITH THE SAME ART STYLE. I'm gone again.
Jamie reveals the only notable thing about the Hero he's learnt so far, is that he falls in love with a monster girl and that seems to be a weakness of his. In every timeline, he falls for her.
When they get back to the safe house, Aaron approaches Joan, asking to come with her. He just knows she's leaving, back to present day. She says she has to go alone.
Then Aaron, sweet Aaron who acts like such a grump, tells Joan if she fixes the timeline (and he obviously believes in her to think she'll find a way) that he won't remember her and it'll be like they never met. Joan tries to say that they'll find a way back to each other… but Aaron stops her and tells her a bit more about his family power and to never ever let him close enough in another timeline to see her eyes, because there's power there assumingly.
Joan says she's not a Hunt… whattttttt? But her family are the Hunts, how can she not be?
Aaron tells her of a time when his power was tested. They took him to a man with eyes like Joan and told him if he ever sees someone with eyes like them again, to kill them. Is this why Edmund wanted to kill Joan immediately? What IS her power?
Aaron tells Joan they can't ever meet again, not to trust him, because in another timeline, he won't remember how much Joan means to him.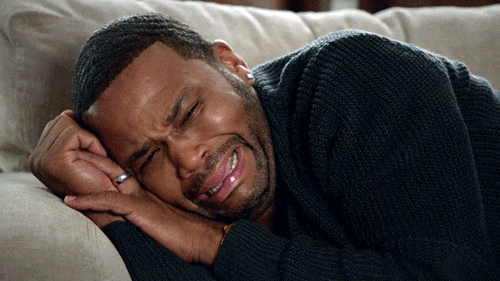 I am sobbing. S-O-B-B-I-N-G. I knew he cared for her. But Joan loves Nick, doesn't she?
Aaron gives Joan a monster trinket. It holds time. Joan can travel fifty years without taking human time. Aaron strokes her cheek and tells her all she needs to do to travel with the token is to close her eyes and imagine what it felt like the time she travelled with Aaron. She does, and when she opens her eyes, he's gone.
Joan is back in Holland House. She sees Astrid, another volunteer, but when Astrid hugs her she INJECTS something into Joan's neck, what the hell??
Joan wakes up in a cell, chained up. Surprise, surprise, Nick is behind it all. After Nick's spoken to her, Joan overhears him telling Astrid he doesn't want Joan drugged again. After all this, he still cares.
Astrid and Nick come back, with water tinged with some kind of truth inducing spell. They test her by asking if her father is human and when they're convinced the truth serum is working, they begin to interrogate her. Nick asks her why she's here, what she hopes her outcome to be. None of Joan's answers involve hurting anyone, causing danger to anyone. Will this make Nick see she's NOT a bad guy?
Joan sees her opportunity to tell him about his construction while she's under the truth serum, surely then he'll believe it all? She tells him the whole story, including the story of the hero being in love with a monster girl. She tells him she's always felt like she knew him, even before she met him. Nick won't have it though, he just keeps telling Joan to stop.
UNTIL Joan tells him about a hunch she's had. With her being half human and half monster, Joan has always wondered whether she could take time from herself… before Nick can even think about stopping her she's reached up to cup her hands around her own neck, and she's gone.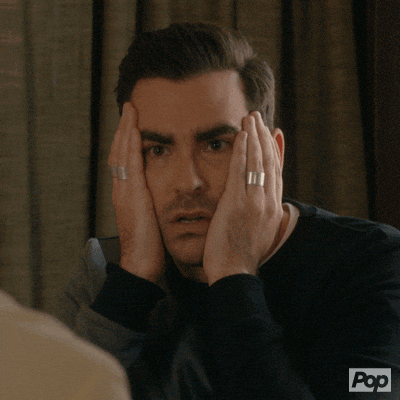 In the time she's travelled to, she's not locked in the cell. As she's walking around Holland House – different to how it was in her time – she finds Nick. The first thing he says is that she was standing by the same window the first time he ever saw her. Then, he's begging her, begging her not to take anymore time from herself. He starts to say things that make it sound like he's admitting he believes everything she said when she was in the cell. The he comes out with 'The timeline is wrong isn't it' but even though Nick's saying all the right things (well, apart from 'sorry I killed your fam', Joan's adamant in her mind he's in love with the other version of her. The version of her from another timeline. He says even though someone changed the timeline, they couldn't make him forget her, because he loves her.
I want to enjoy this, but my mind is just whispering Aaron Oliver.
She asks to kiss him, and they do and she tells him she's loved him since the first moment she saw him.
Family has always been first for Joan though, and in the same way she unmade the lock on the door… she unmakes Nick.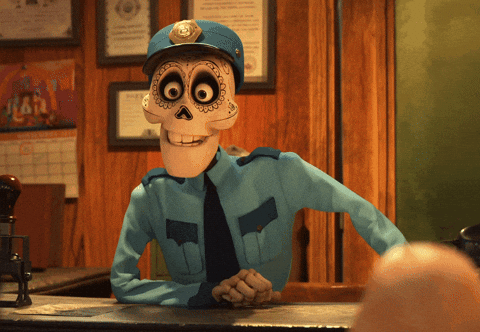 She's brought her family back. All she ever wanted. Gran is back, Bertie, Ruth, everyone. But she's lost Nick and Holland House, two things she loved before. Joan can't help but wonder, if her unmaking Nick turned Holland House to ruins, what else did she do?
Joan goes to visit Jamie Liu, he's happy with Tom. No longer a prisoner. BUT, you know what they say, the Liu's remember!
Jamie tells Joan he remembers the hero was real, he remembers his captivity, the woman who captured him.
Joans last thought is whether SHE remembers. The blonde woman from the monster court who made Nick and caused so much destruction, we leave Joan as she assures Jamie even if she does remember, it'll be different, cause this time, they'll be waiting for her.
---
What an incredible ending to an incredible book!
Make sure you drop all of your thoughts in the comments. I hope you loved Only A Monster and enjoyed the readalong!
See you very soon for our next readalong!
Love,
Shannon