Beautiful picture by @haventreadityet (P.S. wonderfully relatable name!)
HELLO! (Or should we say bonjour?)
Sorry for my all-caps action, but I'M JUST VERY EXCITED to get into this with you!
First things first, though, of course – let me know how was your weekend? Did you get a chance to do something for yourself, little self care? I really hope so, it's easy to get lost in the never ending to-do list!
Even if you did not get a chance to sneak away for some well deserved me time, hopefully this readalong will provide a good excuse to do just that!
We start…well, from the beginning and stop at page 108 today! 🙂 Grab yourself a blanket, cuddle in for a good reading session and once that's all done, let's chat about it!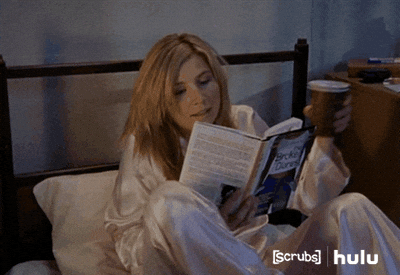 Please be warned, the following will include spoilers for Serpent & Dove by Shelby Mahurin pages 0-108! Read only if you've finished those pages!
-!SPOILERS!-
The book is set in France! *runs to the kitchen to grab a croissant as if the book setting gives me more of a reason to eat it*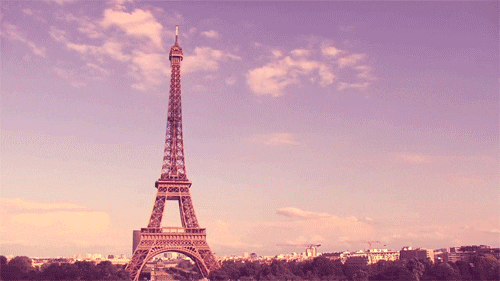 Straight from the beginning our two lady friends are in disguise as males, while entering a brothel of all places. Really sets the tone, does it not? 🙂 Where they proceed to bargain with the owner about spying through one of the portraits into the private room in which Monsieur Tremblay speaks about a ring that they are seeking. It truly effortlessly sends you to France, and I really appreciate that the little french words, that we see appear fairly often, are words that even those who did not learn french as a language will likely understand! As a girl of a somewhat lazy disposition, I notice these small things and I thank the author for it.
I quite like the humour and we did actually end up getting the location of the ring so good start! At first it does feel like we're thrown in quite suddenly in the middle of a scene we're obviously not familiar with at all, it could get a bit confusing. But I feel like we're on a quest now!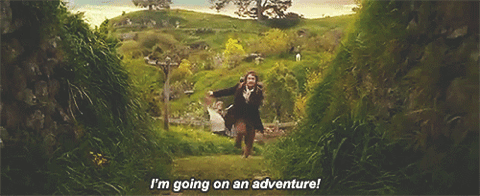 Seems like the ring grants you invisibility but also renders you immune from various enchantments. When that is mentioned, Bas (his tooshie description is not lost on me) reaches towards her cravat that hides her scars. They mention a "her" and that this person has not found her yet. Is Lou on the run, is she living on borrowed time? What do you think this will be about? 
Also, if you had a ring that could grant you 2 abilities/resistances, what would you pick?
We also learn that she doesn't do magic! Wonder if this is something that has been a direct consequence of the above? I found this quite unexpected, as witchcraft is such a big part of the book summary! I'm not complaining, I like to be surprised! 
Chasseurs make an appearance – the church witch hunters. 
I relate to Lou's love for pastries (especially french type!) on a spiritual level. (Pastries are a true form of magic, fight me.)
"You broke my ass bone"  good introductions, Lou. Well done ?Such grace.
Oooh we sense magic. Love the fact that instead of seeing the magic being used visually, this world and people in it can smell the magic. The writing style this author uses also magnifies the dramatic effect of magic entering the scene, as she can shift the mood seamlessly 10 times in one chapter! Did you notice?
Eurgh "…as if God could be a woman". I can't be the only one who instantly thought of Ariana Grande here?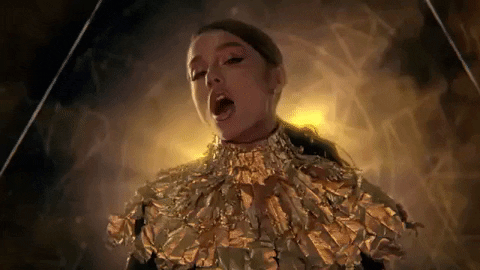 No but seriously, you know when someone says a woman cannot be something, we probably are about to show them otherwise. Looking forward to it.  
Oooh plot thickens, the second daughter of Monsieur Tremblay is none other than Reid's former lover. Oh wow she broke up with him so she wouldn't be a distraction from hunting the witches responsible for her sisters death. I wonder if she knows this has been caused by her father? 
The trio break into the house to get the ring and just as they have succeeded there's the Chesseurs! Wonder who has snitched about it. Any guesses?
Regardless, Bas has darted away leaving Lou to herself! Use the ring, girl! USE THE RING! 
Reid seems to be afraid of heights! How many times do you reckon has he heard the joke of "funny for a tall guy!". To be fair, he does technically have further to fall from.
Oh no the friends saying goodbye hits in the feels. Also nobody's gonna mess with our girl. Those guys got what they deserved! 
As Jean Luc acts guided by jealousy I get a feeling he might be the enemy at the end. Jealousy never leads anywhere good. It's probably one of the worst emotions out there. 
It's rare that a book acknowledges that main characters actually do need to pee. I'm slightly pleased this was included in the book, makes it feel a bit more real.
Oh my, Reid and Lou falling through the theatre curtains, her all bruised and exposed, him clearly looking like he just assaulted her…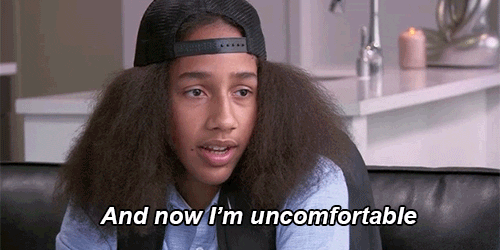 And then the Archbishop steps in!! 
Okay I thought it would be hard for me to hate Archbishop more than I already did but he's quickly approaching Umbridge levels. The way he talks about her, as a wife, being entirely in Reid's possession got my blood boiling! 
It sounds like Reid has had some anger management issues there in the past, do you recognise him counting to 10?
Haha, the HOLY TOOTS ? Thank goodness for this moment as I really needed a lift me up after all this! I'm not actually too worried for Lou at least, she seems very capable of looking after herself! 
I am in love with her attitude! She doesn't take crap from anyone and doesn't really come across as naive, which is so refreshing! I'm not one for violence at all but when Umbridge, sorry Archbishop is concerned I can hardly feel empathy, after he just almost drowned her! What a prick! 
They're a married couple now. We knew this would happen (from the synopsis) but still, what an escalation of events! 
---
This was definitely a set-a-scene part of the book! We met many characters but don't know them too much just yet, we have made enemies and we are moving from one chapter of Lou's life to an altogether different one!
Have you enjoyed it so far? What where your favourite bits? Let's all chat in the comments!
Love,
G