Stunning photo by @xioymys_book_tales
Hello FairyLooters!
It's day 1 of our readalong of Shielded by Kaylynn Flanders and I can't wait to get into this one!
Before we get into today's first chapters though, how are we all doing? Read anything good at the weekend? Let's catch up in the comments!
Alright, now that we're all caught up, let's get on with the readalong!
Today, we start from Chapter 1 and we will be reading to the end of Chapter 4! Grab a beverage of your choice and some snacks and snuggle down for a reading session and then join me in the comments to chat about it!
Please be warned, the following will include spoilers for Shielded by Kaylynn Flanders Chapters 1-4! Read only if you've finished those chapters!
-!SPOILERS!-
We meet Princess Jennessara while she is looking for her brother and his best friend while simultaneously trying to avoid everyone else at the party.
Everyone has gathered to celebrate the Princesses 17th birthday even though the kingdom is being attacked from the north!
I can't help but laugh at the image of her being caught on the sconce! But what does the white strip of hair she keeps referencing mean? It's obviously something she needs to hide!
Ooo the streak of white hair marks that the person has magic but she's not supposed to have it, only her brother Ren! And now maybe others also have magic?!
Her father is sending Ren to the North Watch at the border to try and get in front of the troops coming to attack! Jennessara doesn't seem to want him to go though!
Oooo the King didn't know about the note she found or the magic being used so there must be someone in the court that can't be trusted. Even with this new knowledge, he's still sending Ren!
Omggg the King arranged a marriage between Jennessara and King Marko's son without asking or even telling her beforehand! And he accepted an invitation for her to visit Turia without asking her either! Ohh I'd be so mad!
But they need the help and the troops that have been promised once a date is set for the wedding!
And she's leaving in 2 days ?.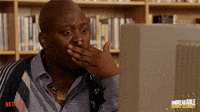 Jennessara not wanting to get up is my mood every day ?
The library sounds magical and I can understand why it would be her favourite room, I think it would be all of ours as well!
She's leaving tomorrow but still spending her last day, and her birthday, trying to decipher the note!
Ohh so maybe she'll be able to continue her investigation of the mages library at the library in Turia!
I love the relationship between Jenna and Ren and that he trusts her not to steal his throne!
Ooft Jenna really knows how to hold her own, even with all the distractions! Aww but I think she has a soft spot for Cris! It's so sad that she's realising she's doing everything for the last time!
Ooo I'm very intrigued as to what is going on in the ice deserts! Seems like this could be our enemy??
Oh no they want Jenna to take out her braid for the party but that would reveal the streak of white! She manages to talk them out of it but surely they'll become suspicious soon!
Ahh so the King knew she had magic but didn't send her away! And now he's given her a sword and a ring that belonged to the first King, Kais!
So nobody can teach her how to wield magic as it's different for everyone, she needs to figure out what she can do herself! But all she knows is the tethers and that's not all that helpful!
You can tell the King really cares for Jenna and it's a shame he didn't tell her he knew about her magic before now so that they could have trained her more.
I'm so sad that she didn't get to dance with Cris before the announcement 🙁 But yaaay he's accompanying them to Turia!
I know Jenna is sad about leaving but she also seems excited to see something other than the castle walls for once!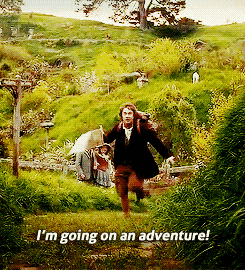 Aww I thought she was going to get to train with her new sword but they're not far enough away from home apparently! Ahaha Ren was so sneaky in helping her win the fight!
All too soon, its time for Ren to leave them and sneak off to the North watch 🙁 I so hope that wasn't the last time we see Ren!
Hmm what is the King up to!
---
Those were some really good introductory chapters and I'm really excited to see how the rest of their journey goes!
Let me know all of your thoughts so far and I will see you tomorrow!
Love,
Amy