Gorgeous photo by @thelondonfaerie
Hello Fairy Friends!
It's day 2 of our readalong of Shielded!
Yesterday we left off with Ren headed to the North watch and Jenna at the beginning of her journey to Turia to meet her betrothed!
Today we're reading chapters 5-9!
Please be warned, the following will include spoilers for Shielded Chapters 1-9! Read only if you've finished those chapters!
-!SPOILERS!-
The plan for Ren to leave in the middle of the night wasn't even known by General Leland or Master Hafa which surprised me! I thought maybe they would know at least!
Even though the tethers haven't been all that useful yet, at least it gives Jenna some peace of mind that her father and brother are okay!
I love that Hafa just started attacking her with pebbles and also so non-chalantly just started talking about magic! But yaaay she gets to train with her sword and the ring now! I'm so excited to see what she can do with them!
Hmm why do I get a bad vibe from General Leland? Anyone else get that or am I just reading him all wrong?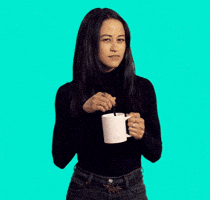 Ah and there's the bad part of the tether, if something is wrong she can only feel that it is, she can't know what is actually happening!
Oooo Hafa wants to tell her more about the magic weapons!
Ohhh so Kais chased the followers of the black Mage to the ice deserts and when he couldn't track them anymore he left them there to die. But Kais has kept a few of the mages artifacts incase they would ever prove useful in fighting the mages if they were to return!
Ahh so it's possible someone summoned the mages which is how they could have broken through the banishment and it may be them that are attacking from the north but who would have summoned them?!
The wild does not sound like a fun place to be and I hope they can stay on the road!
Ahhh yaay she finally managed to beat Hafa at a fight!! But did she manage to use magic with the sword??
Oh no no no what is happening with her father?? I wish there was a way to find out!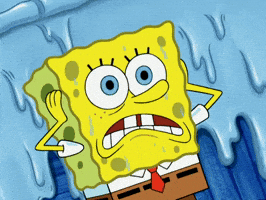 Ahh the man has used magic to immobilise everyone but it didn't work on Jenna! And he thinks Aleinn is Jenna ?? what is he going to do to her??
Whaaat the King of Turia has sent a message saying her family is dead?? But why would he do that when they've just made a deal?? Omg they actually are both dead! Noooo Aleinn gave her life for Jenna's?
They surely can't send her off into the wild by herself! All we've heard is that nothing will survive in there!
Hafa too!! Poor Jenna has lost everyone in basically the last 5 minutes!
Jumping off the cliff was a terrifying move but smart as she managed to get away from her attackers! But now what! She's on her own in the wild with nowhere safe to go!
Waaait! Who escaped? Hafa maybe? Or Leland??
Was the shadow man a creation of the Mage or was it something born of the wild do we think?
Jenna has two options, go home or travel on to Turia and Turia really does seem like the best choice at theme point considering there's a traitor somewhere at home!
Jenna seems to be thriving in the wild but also seems kinda numb to other feelings like she's not hungry or thirsty often and can't feel the tethers? Something weird is happening!
Whaaat has she been going in circles??
She's really being put through it in the wild and is coming up against all weather types! It's such a gruelling journey!
Ahhhh she's been attacked by a wolf! I'm kinda surprised this is the first animal she's come across! But she manages to use magic to beat them! Not her own magic but magic that the ring absorbed!
Uh oh, the shadow man is back!
Oooo she's figuring out how to use the magic against people and its starting to protect her!
Yaay she's made it to Turia! Now she needs to make it to the King but how will she fair when there's nobody she can trust!
---
Wooow okay so much happened today!
What do we think she's going to be met with in Turia? Let me know all your thoughts and theories and I'll see you tomorrow!
Love,
Amy