Gorgeous photo by @lejazzhotbaby
Hello Everyone!
It's day 3 of our readalong of Shielded and I'm so excited to dive back in!
But before that, we have our semi hush-hush giveaway to cover! What's that? Oh just a chance to get your next FairyLoot for free as a reward for reading! Doesn't really get better than that! And your chances are so good too! We don't really announce this anywhere else as we truly want the person from the readalong to win! If you'd like to try your luck, all you need to do is follow these steps!
Take a photo of our edition of Shielded!
Include a hashtag #Fairylootshielded (very important)!
Do all of this by the end of the 13th of September!
Mention down below in your comment today that you have entered and include your Instagram handle (also super important!)
Alright, with that said, lets dive into todays chapters! Today we're reading Chapters 10-13!
Please be warned, the following will include spoilers for Shielded Chapters 1-13! Read only if you've finished those chapters!
-!SPOILERS!-
I'm so glad that Jenna stumbled upon such a nice family who were willing to help a stranger! It almost feels like a shame that she needs to leave to find out information about the Mage ?
"Don't dwell on the past- it's not where you're going" such a good life motto!
Oooo Lorenz has asked her if she knows anything about what's happening between Halendi and Turia! The people seem to want an alliance so why would Marko attack them?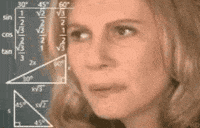 I honestly don't know if I'd be able to leave such a happy existence to head into such uncertainty but also it would be hard to truly be at peace until you could find out what really happened to your family!
Do we think she's going to try and find a job as a servant so that she can find out all the gossip and secrets?
Are these sections about the King in the past before he died? Showing us what led up to him and Ren being killed? The Red Mage was in the castle and killed Blaire!
Turia sounds like such a nice place to live! Everything seems to be more colourful there and the warm weather would be a plus!
Ohhh someone just came in and announced that they are at war with Halendi! Does that mean that someone made it back and told everyone Marko tried to kill them? This might make her time in Turia a little more difficult!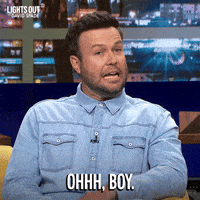 Please be the prince please be the prince please be the prince ?
Aww they're just Turian soldiers!
Ahh more shadow men have found her but the mysterious man steps between them and Jenna!
Ooft yes we love a gal that can defend herself!
Whaaat can the boy see the magic?? Fighting together almost seamlessly, they manage to defeat the shadow men!
Aww she's using Aleinn's names as a reminder of why she's doing this! My heart hurts? 
Do we trust them to take her to a healer when there's a war raging between their kingdoms? I'm concerned!
Oh wow the blade was poisoned which is why such a small cut effected her so much! I love that Teren is using his body heat to keep her warm enough for the antidote to help ? he has no shame scooting closer like that!
Ahhhh they've been cuddling in their sleep ?? that's so adorable!
I'm not sure leaving while the iciness of the wound is spreading is a good idea! What if it gets infected again!
Well at least Luc is honest about not trusting Jenna! Ohh so her wound was poisoned but Luc's wasn't? How could that be?
They think she could know something about Jennesara but little do they know she's right there! I really can't figure out what their angle is here though and if they're actually trying to help her!
The prince thinks that Jenna had ignored all correspondence from him when she didn't even know that he was writing to her! Maybe things would be different if she had known!
Wait their innocence? So it wasn't Turians that attacked?
Ommggg my pleas were answered!! Teren is the prince and he's taken her to the palace!!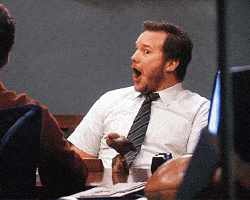 Is this all the mages plan to destroy each of the kingdoms??
It may not have been the way she'd expected to get into the palace but at least she's in! And the King wants an audience with her!
Marko didn't send the Mage to kill Jenna or her family and they didn't want a war so it must all be the mages plan!
Yaay I'm so glad that she was able to tell enough of the truth without revealing herself to make the King trust her enough to stay!
Now she can learn everything she needs to about magic!
---
I can't believe that Teren was the prince all along! I'm so excited to see how their relationship develops and I wonder if she'll tell him who she is!?
Let me know all your thoughts in the comments and I'll see you tomorrow!
Love,
Amy