Gorgeous photo by @sputnik.books
Hello everyone and welcome to the 5th and final day of the readalong! I'm sad it's coming to an end already but I'm so excited to find out what is going to happen!
I have really loved this readalong and I hope you have all enjoyed reading this book with me!
Today we're reading chapters 19 – the end!
Please be warned, the following will include spoilers for Shielded by Kaylynn Flanders! Read only if you've finished the book!
-!SPOILERS!-
Oh no no no they're being attacked and there's nowhere for Jenna, Chiara and Mari to hide! But OMG Jenna has managed to use magic to somehow hide the girls from sight!
It was Koranth with Riiga that attacked but it seems like on the orders of someone else?
How are they supposed to get out of the palace when everyone else on their side has been captured or killed ?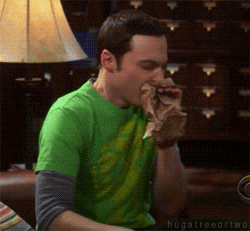 Mari is a smart lil cookie! Keeping food and water in her hiding spaces just may have saved them!
Ooo a tunnel from the dungeon that leads out beyond the palace! There could be hope for them escaping after all but getting to the dungeon is going to be a hard task!
Ahhh Graymere is at the Hallen Estate looking for Enzo! But he's not there? Where have they gone?
It was Koranth that poisoned her! You know I did have my suspicions about him! I really wanna know who he's talking to!
Greymare's apprentice! How did they discover that they'd killed the wrong girl?
Ahh she managed to make her hand disappear! I hope she manages to hold her magic long enough to get them out!
They make it to the dungeon with only one near miss with a servant! Ahh she should have known there would be a guard in there and now she's gonna have to fight him!
Uh oh, a shade Mage! Does that mean Greymare is near? Chiara was so brave trying to distract the shade Mage to help Jenna and it works!
The King is camping in the valley? Did they ever make it to the Hallen's and how did Romo know where they were??
Chiara is a changed person from the scared girl who was attacked to this strong girl who will do anything to get her sister and friend to safety!
Yaaay they make it to the Kings tent and Enzo is there but Jenna is in a bad way! Ahhhh he knows who she is!!! How is this going to change things?
Omg Luc thought she might be an assassin ?
So now the King knows everything and they realise if Greymare knows where Jenna is, they are vulnerable staying where they are. They need to take back the palace! I just really hope they'll be able to do it without magic on their side!
How on earth are they going to defeat him if Brownlok can cause so much destruction in an instant!
At least Enzo now knows she didn't ignore his letters and knows she didn't know anything about the betrothal!
Ahhhh he kissed her! Finallllly! But it makes me so sad that the can't be together 🙁
Has Jenna been carrying this thought with her? That the people won't want her as queen as they'll think she had something to do with the death of her father and brother?
OMG Ren is alive!!!
I honestly didn't expect that! Also is it bad that my first thought was yaay he can rule and Jenna and Enzo can be together ?
I'm so happy the siblings are back together again!
Leland is alive and leading the attacks! They must get to him and get him to stop!
Ren still has the medallion, one part of the key but Brownlok found Turias part!
But before they can even think about trying to find the black library, they need to stop the war. And that's exactly what Ren, Jenna and Enzo plan to do.
That was such a nice moment and I'm so glad Jenna and Enzo feel like they can be together now ? they both care for each other so much! If anything happens to either of them I'll be so mad!
No they're not ready for Graymere to be here!
Oh wow so he's been using the tether to find her an could manipulate it to make her think Ren had died?
Graymere and Jenna are such a good match for each other that neither of them manage to get the upper hand! But Jenna uses all her happy memories to get one up on him and manages to stab him in his heart!!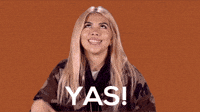 I can't believe the Halendians shot at someone waving a white flag!
Okay I'm getting a bad feeling with them walking into the generals tent…something feels wrong.
Whaaaat Cris and Leland betrayed them!! Ahhhh he stabbed Enzo! No he has to be okay.
Oh thank the heavens they managed to heal him!
So they still need to figure out who summoned he mages, find the mages and the map and the black library! Easy right?!?
But at least they got to choose to marry each other this time ?
---
So so much just happened that I wasn't expecting and that was a rollercoaster of emotions at the end!
Let me know all of your thoughts!
I really hope you enjoyed this readalong and I hope you all have a lovely weekend planned!
We'll see you soon for another readalong!
Love,
Amy