Beautiful photo by @br.enda
Hello FairyLooters!
An official welcome to our very first day of Skyward Readalong. So pumped to have you back, and if this is your first Readalong with us, the warmest welcome – we hope you enjoy our company and have loads of fun reading this!
We shall be chatting with each other everyday for the next 7 days and I couldn't be more excited to see what you all think about the daily sections.
I had quite a few people say already that they couldn't put this down, remember – the daily sections will always be there! Do not anger the Reading Gods by stopping yourself if you want to continue on 🙂  You can still 100% participate in the Readalong, just make sure not to spoil future days for others! Same applies to those who have already read the it beforehand. Everybody's welcome!
By the way, isn't it an amazing sign that so many are already hooked and can't stop???
Anyway enough chit chat!
Books at the ready!
Today we are reading chapters 1 to 9. Shall we?
Let's go!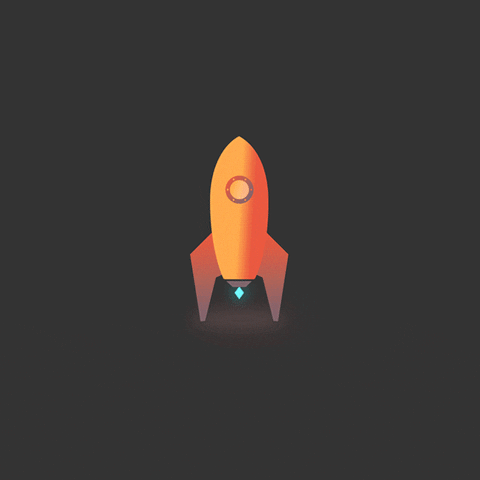 Please be warned, the following will include spoilers for Skyward chapters 1-9 inclusively. Read only if you've finished those chapters!
-!SPOILERS!-
We start off with a glimpse from the past, where our main character Spensa is still a kid. But a very cute kid, you know one of those that act all tough and grown up even if they're clutching a toy. Pulling that off is an ultimate sign of badassery if you ask me. I don't often relate to book characters, but damn my family still don't let me live down this recording of me as a kid demanding I do things myself and saying "it's time to LEARN!!" . That damn phrase still gets shouted back at me in a mocking manner whenever I ask for something now. So I feel ya, kid…I feel ya 🙂
Our Planet is called Detritus. And her father just seems like this genuinely amazing person, but of course we have to keep in mind that the story is told from Spensa's perspective.
"The kids who make fun of you, they're trapped on this rock. Their heads are heads of rock, their hearts set upon rock. Set your sights on something higher. Something more grand."
Oh wow okay that escalated quickly! An enormous amount of enemy ships attack and the flight crew decide to fight. Later that day her father is accused of fleeing the scene and is marked as a coward; a word that will shape most of Spensa's life.
If the father did flee, I wonder what the motivation was. We do have a very biased imagine of him but at least from her perspective, that was a very out-of-character thing to do.
TO PRESENT
Aw Gran-Gran is so sweet with all the stories that she tells of the old heroes, that apparently are 100% of the time Spensa's "ancestors" 🙂 Seems legit, Gran-Gran. The grandmother being blind somehow adds a lot to her character. There's something about characters being vulnerable in some way that makes them seem extra strong if they don't let the lack of something (in this case sight) bother them.
Our characters' main goal in life is to become a pilot and prove the accusations wrong. However soon we learn that there are orders to deny her at the flying test. So she has no way of getting into the school. The teacher saying she wishes someone was brave enough to disabuse her of the notion whilst sort of kind, is a big ouch. Savage.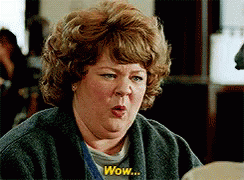 After wondering and sulking, she decides to rush back and take the damn test because what if this was a test in itself?? I can totally relate to her constant paranoia. But before she rushes off, we get a glance of the ship! I'm assuming this isn't going to be the last we see of it. 
Of course the test is rigged against her so she stays behind and finishes the one that wasn't meant for her. I kind of love that in a character! Again, something I would absolutely do! And the wingmate of her father shows up, who she thinks is a janitor at first. We have a little talk, and he invites her to his lessons. I don't know why that would be allowed after how the Ironsides said she will never let her in but hey we're not going to question it! We're in!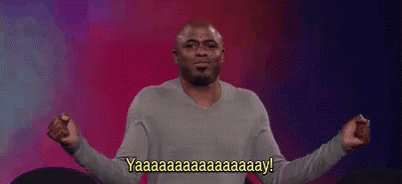 I actually like the way we are introduced to the rest of the cadets. Through them saying what their callsigns will be. It seems like a scene that would actually happen. 
I suppose it does help that I personally really like school/training setting. What about you?
The whole 'Jerkface' nickname situation is such an angsty youth thing but, even if annoying, is fairly accurate of the age, isn't it?
On one hand, our girl sometimes has this false grandiose thing going on where I am like girl sit down!, but on the other hand I'm living for it! It's so entertaining! 
I like that there was an actual reason (flight hours) for Jerkface to be assigned as flightleader other than his status. And I love that Spensa assumed otherwise.
Last chapter we get attacked and Ironsides tells us to go fly!!
Excuse me?
Didn't 90% of our kids crashed upon ascent of the simulation? Well this is going to be fun.
Verdict: I'm invested. Bring this on! 
---
What did you guys think?? Any predictions? Let's all chat down below! Did you think this was a strong start? Are you looking forward to tomorrow?
Love,
G