Beautiful photo by @xenatine
Well hello there!
Happy to find you back here, hope you are having a wonderfully relaxing Saturday. I can hear it's raining outside and I don't know about you but I find it so comforting when it's cold and chilly outside and I am blessed enough to not have to deal with that and can stay in my ridiculously oversized sweater with a cup of tea. Gotta love a Saturday.
You guys, we are so close to the finish line with this one! I know a lot of you couldn't help but finish the book already (totally understandable!) and I really appreciate you still coming back everyday to check your fellow FairyLooter's thoughts and leave yours – so thank you for being so committed!
But let's dive in, we left off on such a cliffhanger; let's find out what her father's story is!
Please be warned, the following will include spoilers for Skyward 1-46 inclusively. Read only if you've finished those chapters!
-!SPOILERS!-
Getting the access code to the archives was easier than either us or Spensa expected probably. I actually really like this, because we all know we would have gotten there eventually so this saves us the hassle of pretending there's any suspense for that particular part. Cobb gives her the code, says to be prepared, which makes me feel I was correct in thinking that whatever we're about to see might not be what she was hoping for.
Okay here we go!
…oh, never mind, slight change of plants, we're just going to stop by a bloody pub of all places.
This is killing me.
I really truly love the scene of them in the restaurant. I wish we had more moments like this of them outside training. I mean they did. It's just us that didn't, because we're separated *cries*. But it does make an interesting dynamic and it's more precious when we do come together. And I love how they also accept her even when by comparison they barely know her. I suppose when you fight alongside you have to trust each other and friendship just happens naturally.
Okay, eyes on the prize, Spensa! Let's watch that recording!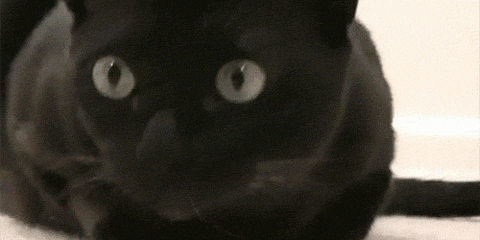 Her father went up. Then came back and attacked his own? What did he see? Did he get mind controlled somehow? Wasn't that Ironside's working theory?  Oh no, that doesn't seem promising for us since we're also been hearing things recently.
We finally know! I mean, it really wasn't what she was hoping for and I do appreciate it, otherwise it would be too clean.
Man I really like Cobb. The little talk with him at her ship. Oh yeah, they fly real ships for practice now. 
We learn the father had somehow heard and seen things. Cobb asks her to let him, and only him, know if she experiences something like that. Which, technically, she already has but she's in sweet sweet denial. Can relate. I, for example, still think I have plenty of time to sort some of the Christmas presents I haven't gotten yet. See? Denial is fun!
Arturo gets pulled out after being made a pilot without graduating yay, rich people.
To be fair, it's not like he wanted this to happen so I do feel bad for him quite a bit.
Well this is slightly terrifying. She used the simulation of her fathers battle, made M-Bot sort of project that into real life and flied her fixed ship to see what went down. They speak of the defect. Her father insists he can control it. Then she sees all these eyes and freaks out. To add to everything crumbling around her, M-Bot decides to shut down because he can now see there's no way she will not force him to participate in a fight and it's still against his direct orders from his previous pilot.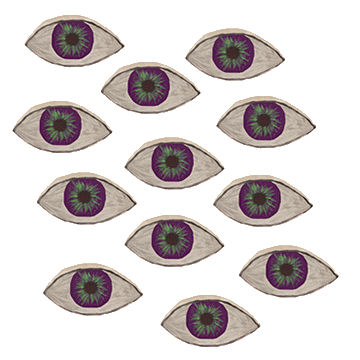 At this point, Spensa's whole life seems to be spinning (very appropriate for her callsign I must say hehe) out of control and of all people to go and seek council from she picks Jordan, which seemed a bit of a stretch to me but at the same time, when your mind is that busy it doesn't always make sense. I think it was a right choice regardless. And we get a hug! Aww. What a warm scene.
I was wondering when her family visit will happen. In a sense Gran-Gran really screwed her up there, didn't she? With all her ideas and stories of heroism. Talk about family expectations.
Gran-gran tells us a story of her mother being the only person who could work the engine. No, actually, she was the engine? And seems like she was able to make the ship teleport. That she sacrificed to get this ship down here. But why?? I know her mother told Gran-Gran to keep quiet about this but it doesn't seem fair. Why would they hide this story?
They fly with these really annoying pilots from another fleet, who are trying to show off, and it makes me love Cobb even more for teaching us these manoeuvres that shut them up real quickly. Heck yeah. 
We end up today's section with a bunch of Krell spotting us while they zoom around another massive ship that seems to be descending towards the planet.
Uh-oh.
---
Only one more day left, and we have so many unanswered questions! To whom/what do these eyes in the sky belong to? What happened to her father to turn against his own people? Why did Ironsides lie to the public, and why, if she already decided to lie about it; why didn't she just make him a hero instead then? Wouldn't that make the organisation look better? I suppose it helps to find someone to blame.
Let us know what you think!
And I will see you tomorrow for the last section of Skyward!
Love,
G