This gorgeous picture is by @dragonsandquills
Hello Fairy Friends!
Its day 3 and we're halfway through the readalong already! I hope you all are enjoying it so far!
There have been some really good theories about why Elisabeth has a special connection to the grimoires and quite a few of us have the feeling Ashcroft is being a bit sketchy! Lets see if we get any answers today!
Today we're reading chapters 13-18! Lets go!
Please be warned, the following will include spoilers for chapters 1-18 of Sorcery of Thorns by Margaret Rogerson. Read only if you've finished those chapters!
-!SPOILERS!-
Elisabeth is glamoured by Lorelei and is lead to Ashcroft's study but luckily is able to resist some of the glamour so she can still hear what they are saying! There's definitely something different about Elisabeth…surely she's not supposed to be able to do that! She learns that it was Ashcroft that killed the Director and had sent the fiends after her and Nathaniel, he had orchestrated it all! I knew we couldn't trust him!
A physician comes to inspect Elisabeth and diagnoses her with a swollen brain from reading too many books…if that was a real thing, I think we'd all have it! He doesn't believe her when she tells him that Ashcroft is dangerous and leaves her as a prisoner of Ashcroft where she now knows almost all of the servants are lesser demons!
Elisabeth goes in for her meeting with Ashcroft which we find out is a daily occurrence which he uses to glamour her and interrogate her about what she knows about the night the Director died but as she's able to defy the glamour, she doesn't give anything away.
Left in the room alone, Elisabeth takes her chance to look at the grimoire Ashcroft is trying to get information from, The Codex Daemonics. It must be a part of whatever he is planning but I can't figure out what he's doing! Anyone have any guesses?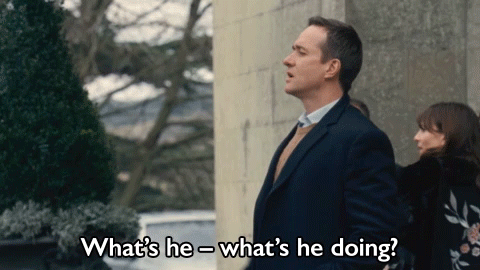 Eventually losing his patience he decides to just go into her memories himself. Not finding what he is looking for he tries to destroy her mind but unbeknownst to him, she manages to stay sane.
He sends her to the hospital to live out her days there but she manages to escape the matron and Mr Hobs who had followed her there!
Elisabeth, ill with a fever after spending a few nights on the street, is contemplating who she can turn to for help when she spots Silas ahead of her. While trying to catch up with him she is followed by some men who try and attack her but Silas manages to save the day and kills them. Do we think it was just a coincidence that Silas was there?
Elisabeth then passes out again and wakes up in Nathaniel's house for a second time with no memory of how she got there.
After spending days reading countless books, Elisabeth finds a mirror that lets her communicate with whomever she wants…I feel like this could come in handy later!
Through the mirror Katrien tells her that the only other copy of the codex is in the Royal Library and she has to steal it…
---
And that's it for day 3!
So do we think she'll manage to steal the codex? I kinda want Nathaniel to get on board so they can team up for a mission! Anyone have any ideas about what Ashcroft is planning?
Hope you enjoyed todays chapters!
See you tomorrow!
Amy