Gorgeous picture by @sassybookchic
Hi FairyLooters!
Welcome to the final day of our Sorcery of Thorns readalong! That went by so fast!
So much has happened and I have no idea how Nathaniel and Elisabeth are going to get out of the bind they are in! I'm so excited to find out though!
What have been your favourite parts of the book so far? Or your favourite quotes? Let me know!
But let's get into the last few chapters!
Please be warned, the following will include spoilers for  Sorcery of Thorns by Margaret Rogerson . Read only if you've finished the book!
-!SPOILERS!-
We join Elisabeth and Nathaniel stuck in cell after Director Hyde didn't believe they were there to help. Yay Silas is here to save the day.
They make it to the vault but so does Hyde and he gets in their first. There's a maleficit outside that they must defeat before they can enter the vault. Luckily Silas is able to defeat it!
They follow Hyde down to the vault but it's weird they've gone this far without much trouble or seeing the attacker!
Oh wow! Ashcroft has been possessing the directors of each library to carry out the sabotage for him! That explains why he had a good alibi for each of the attacks!
Ew there's a beating heart in the vault?
Woah the maleficit only had to touch Hyde to kill him!
Why would it just want Nathaniel to follow it? Because his ancestor wrote the book of the dead?
They make it out of the vault and walk straight into a battle of the wardens trying to destroy the maleficit but with every warden it kills, the maleficit grows and gets stronger.
Since nobody has seen the director or knows about his involvement, they see Nathaniel and immediately blame him!
Oh no! Elisabeth isn't going to free Silas, is she? Even he said that's a bad idea but would it be better than the maleficit killing everyone?
Nathaniel has a plan to stop it but of course Elisabeth isn't going to just stand by and watch which is lucky since the maleficit put Nathaniel into some kind of trance and Elisabeth's iron coated salt round helps manages to distract it, allowing Nathaniel to strike.
I really thought for a minute that Elisabeth was going to kill Nathaniel but he used Prendergast's vial to whisk them away and wow beheaded the maleficit at the same time.
Even though it's beheaded, there might still be enough of it left to complete the summoning so they still need to go stop Ashcroft!
Nathaniel must be so weak after all the magic he's used but it's Elisabeth that uses her own kind of magic to get the books to show them the way to Ashcroft!
They instead take them to the restricted section where Elisabeth realises they want to help and begins to release all the grimoires which goes against everything she's ever been taught!
The grimoires get to work, fighting the demons which gives Nathaniel and Elisabeth time to go and find Ashcroft.
The books start sacrificing themselves to buy them more time to beat Ashcroft. So much knowledge and so many spells, just gone! 🙁 Ashcroft hasn't completed the summoning as Archon is still in the circle but he's already using its power.
The circle is broken anyway so Archon can get out and they've all basically accepted they're going to die but I can't accept that!! There must be something they can do!
Ahh Elisabeth just freed Silas and he stopped Archons light from killing them.
I didn't know how I felt about Silas but he was freed and could've gone on a rampage killing people but instead sacrificed himself to save them 🙁
I'm so happy Elisabeth's apprenticeship has been reinstated and her and Nathaniel are so happy together!!
Omg has she managed to bring Silas back?!?! What an ending!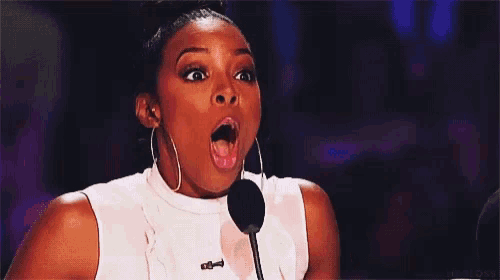 ---
And that's the end of the book! So much just happened! I'm so excited to hear all your thoughts!
Thank you so, so much for reading with us! I Hope these posts added a bit more excitement to the experience! Will you be participating in the next one?
Hope you enjoy the rest of your weekend!
Love,
Amy