Gorgeous photo by @bookobsessedandblonde
Hey guys!
It's day 1 of our readalong of Star Daughter by Shveta Thakrar, let's do this!
Before we get into today's first chapters though, this is my first readalong, woahoo. Let's get to know one another in the comment section below, How is everyone today? ?
Alright, now that we're all caught up, let's get on with the readalong!
Today, we start from Chapter 1 and we will be reading to the end of Chapter 6! Grab some snacks and snuggle down for a reading session and then join me in the comments to chat about it!
Please be warned, the following will include spoilers for Star Daughter chapters 1-6! Read only if you've finished those chapters!
-!SPOILERS!-
We start off with a passage from Sheetal's journal, an insight into her mother being a star and her coming to earth and finding love.
Chapter 1, Sheetal's cousins birthday party is in full swing; colourful clothing, loud music, and a mixture of different languages/dialects, welcome to a desi community. Ah nothing like starting a party by getting hounded by aunties & uncles pestering you about your studies, even though summer vacation just started. Yay.
Sheetal has this intense urge to go outside, the stars are singing to her? Calling her…? What is going on. She was so close to freedom! How many times is she going to get stopped? First Radhikafoi and now Minal with a samosa – yummm.
So it is a starsong and it's not the first time Sheetal's heard it, and Minal knows her secret, instead of worrying she steers her toward Dev Merai singing a classic Bollywood song, ah her boyfriend but the starsong is back!
Stopped again by her aunt annddd her roots are showing, which would be fine but not when your hair is SILVER!!!!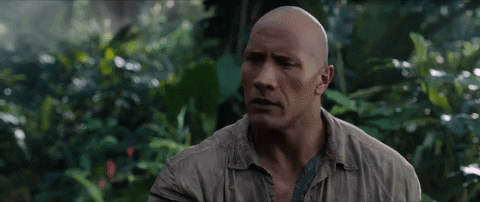 Sitting under the night sky with cheese puffs and good ol book to keep her company. But not even that is enough to stop her from reminiscing her time with her mother when she was younger. ? And the starry sky ignites the face of her mother, Charumati which only Sheetal and her dad can see.
Ahaha oh no did her dad just bring up Dev singing, yes, yes he did! And he's humming the song, oh god.
They both miss Charumati in their own way ?.
Sheetal can't sleep and decides to wander to the room that once belonged to her mother, filled to the brim with pain and sorrow, Sheetal pours it all out, she sings her pain and wow, what a rollercoaster.
Oh no no no, Sheetal wakes up with the hair dye all over her bedsheets…. How? What even? Silver hair in all it's glory! Minal to the rescue as she helps her dye her hair again, all the while asking her what the hell is going on girl?
Aww cute texting alert! Dev is all in, despite Sheetal relaying her dad's no boyfriend warning! Aaha oop!
Oh Just a casual meet up with her boyfriend. Whatever could go wrong…
COOKIEEEEEESSS!!
Oooop they're in the bedroom and dude's lighting candles. He asked her to sing for him…. And she ends up kissing him, that's one way to stop him asking again ahahha
Ahh casually taking a nap and end up having the SAME DREAM! WHAT!!! That dream was weird, plus how did they have the same dream. How? Oh my God that story was so creepy.
Uh-oh, that dream is real it was Dev's grandads story, a memory! They're Star Hunters, dun dun dun. Dev knew, he knows she's a half star! And he was asked by his cousin Jeet to spy on her! ?
Stars are muses and Sheetal inspired Dev with his music! Well this is going well .
Nothing like finding out your boyfriend is from a line of folks who hunt stars for their blood, just to get inspiration! Damn, Minal isn't answering and she calls Radhikafoi. Oh god. Wow anyone else feeling the pressure in Sheetal rising.
Oh no, her dad is not happy, no one is and Sheetal just lets it all out. Sheetal doesn't seem okay, why she burning up? What are they keeping from her?
The astral melody, everything is blurring together, omg it's her fire. It wants to be set free, and her dad is still holding onto her. OH NO!
They're at the hospital and her dad had a cardiac arrest. Poor Sheetal, a memory resurfaces – silver blood that can heal. that hasn't shown up since being a kid, now its just normal human red blood. Could it still work… it didn't.
Back at Radhikafoi's house, Dev is still texting her but her Foi has a letter, from her mother! She left Sheetal back on earth to keep her safe! And so Sheetal decides to find her mother, and her aunt agrees, but she isn't going without Minal.
---
Wow. What a note for us to end on! Any guesses on what's to come next as Sheetal and Minal get ready to head off to the stars to find Charumati to save Sheetal's dad? Comment down below.
Come back tomorrow for day two, star court here we come.
Fave quote – "Good news" Minal said, glancing up from her phone. "Your hair's still black as a politician's heart. Same as it was five minutes ago."
Love,
Shaz