Gorgeous photo by @baltic.bookworms
Hello hello and welcome back to day 3 of the Star Daughter readalong. we left off on quite a bit of a rough one as Sheetal has two days to learn everything for the competition wow.
But before we start, we have our semi hush-hush giveaway to cover before that! What's that? Oh just a chance to get your next FairyLoot for free as a reward for reading! Doesn't really get better than that! And your chances are so good too! We don't really announce this anywhere else as we truly want the person from the readalong to win! If you'd like to try your luck, all you need to do is follow these steps!
Take a photo of our edition of Star Daughter!
Include a hashtag #Fairylootstar (very important)!
Do all of this by the end of the 8th October!
Mention down below in your comment today that you have entered and include your Instagram handle (also super important!)
Alrightly guys, let's read. Today we're reading Chapters 13-19!
Please be warned, the following will include spoilers for Star Daughter by Shveta Thakrar Chapters 1-19! Read only if you've finished those chapters!
-!SPOILERS!-
And so, the training begins, Sheetal has a detailed training schedule and there is a lot to cover.
Oooo a room off limit to mortal visitors, I wonder why? Ahh jars of stardust, every night they empty the jars into the heavens, just a little bit, enough for mortal inspiration. ?
Nani casually dropping the fact they're doing a Ball for Sheetal's birthday! A whole mood ?
The competition is consisting of the houses that wish to compete, each champion was selected for their artistic potential after being observed through the Hall of Mirrors! wow and now we find out who each house's champion is and the prize is; to be remembered for their work forever. And whoever does not win, magic removes all memories of competing from their minds whaaatttt!
Time for Sheetal to mingle and talk to the other stars… And we meet with the Aspara from the night market but she comes bearing bad news that the other houses have called a convocation yay
Another mortal in and he looks very familiar! Oh snap, it's Dev! ?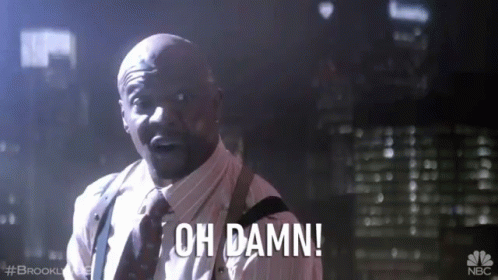 Oh wow, Sheetal wants to talk but someone cuts in and it's Jeet, Dev's cousin from the pictures. Jeet apologises for sending Dev to spy on her!
Jeet is house Revati champion and Dev is his mortal companion. Damn that was a heated fight.
Casually hiding behind the cabinet in the study room and they all are complaining that Sheetal cannot compete in the competition. Brutal.
I'm sensing some animosity from Rati… Hmmm I wonder why?
Charumati takes Sheetal for voice rehearsal, but she can't bring herself to sing. Damn, Priyanka, another champion with marionettes, just heard Sheetal try to sing. Could this get any worse.
The Hall of Mirrors, Minal and Padmini join to! In the mirrors they see everything happening on earth. Minal sees her mom and Sheetal sees her dad, at the hospital, and it all but strengthens her resolve to win.
Sheetal tries to ask Padmini for her blood to save her dad but she says no! Nani forbade anyone in her house to give their blood WOW!
I wonder what's going on between Minal and Padmini.. hmm! Minal is excited to talk about Padmini but also manages to make Sheetal understand in order for her to win the competition she has to embrace the side of her that is a star.
What's this….. A LIBARARY yaaaassss!
SO pretty and organised by colour be still my beating heart. At the library she encounters another champion and Padmini's brother as she tries to find some books to help understand the history of the stars.
As she ponders over all the text that she found about half stars and all the text on how her grandparents ruled she gets an unexpected visit from Rati… this should be fun.
Oh, snap did Rati just tell Sheetal to go back and she'll all but give her the blood to save her dad? How did she find out?
Rati got some personal beef with house Pushya… Ooop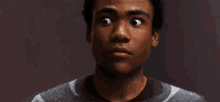 Ah nothing liking getting told off for skipping lessons!
OoOooo Nani had a sister and that topic is not up for discussion. Hmmm interesting.
As Nani and Nana give her a demonstration of what it feels like to be inspired, Nani senses her thoughts about Dev and tells her to stop. Ahaha awkward.
And now we're in the Champions dining hall where Sheetal decided to have dinner and as she searches for Minal who is nowhere to be seen, she ends up sitting with the other champions and so they each give their story on how they came to be and why they agreed to be the Champions for their houses.
Talk about intense!!!
---
WOW I so need to know why Rati did that?!!
Comment down below your theories for today's chapters and I will see you all tomorrow.
Love,
Shaz