Stunning photo by @bookishly_kenia
Welcome, welcome to the last day of our Star Daughter readalong. This has been a rollercoaster of a read and I hope you all have enjoyed my first readalong.
Let's grab some snacks and dive right back in, today we'll be reading chapter 27 till the end.
Please be warned, the following will include spoilers for Star Daughter by Shveta Thakrar! Read only if you've finished the book!
-!SPOILERS!-
Sheetal is all dressed in shadowsilk, looking like a star princess. The Competition is coming up but first, time for the ball.
WOW what a party, and all those flowers and sweets ?
Sheetal is dancing away with her mother and grandparents, oh no Padmini caught sight of Kaushal, who shouldn't be there.
Oh no, Rati is up to no good, and Jeet is being a douche! What secret is Nani hiding?
Woah Nani knew about Rati giving Jeet the blood? And about the marionettes?? ?
That was intense and looks like Rati was involved in more than one mishap and Rati isn't going to let this go and I feel like the secret is going to come out at not the best time…
Time for the competition, the judges are in place, 5 stars and one mortal.
First up, Priyanka and her marionettes and so she begins her puppet show and what a story she tells, right?
Next up, Lila and she's inspired to paint the loss of innocence. And with that painting she wows the judging and the audience!
Time for Sachin to sculpt something out of metal…. Oh noooooo, Priyanka called him out. Rati had him steal her marionettes! Sachin tried to sabotage them!
As the judges decide what to do, he still has to create his sculpture and despite it being a masterpiece, he's dismissed! Damn ?
Now it's time for Jeet and his storytelling.
OH NO, Jeet is telling a complete different story to what he wrote …. This was Rati's plan all along. A story so real, one of Nani's secret. Well played Rati!
Nani's sister had a child and Nani gave the baby away! Half star, with the fire all too consuming, and a mothers despair to find the child ? and that is why Nani wanted the gates closed.
Wow this is so intense! Charumati finally announces her plan to help and inspire mortal to do good, trust Dev and Minal to show Sheetal that's not the right way to do thing because mind control!
Sheetal has something brewing in her head as she announces she's ready to perform!
Sheetal wants Padmini to bring her the Circlet when she comes to inspire her..? but that's to make her full star!
And BAM Sheetal puts the Circlet on and becomes a full star!!!! And she's asked Dev to be the champion? To sing for House Pushya. ?
Oh my god, Jeet cut Sheetal!!! And all he wants is a drop of her blood. Sheetal stops him and this is wild.
WOW Sheetal just stopped Nani from practically obliterating him. Instead, no more inspiration and he will have his memories of his time to remember his deed and consequences.
Sheetal finally convinces everyone to have Dev as the champion and she is the one to inspire him and the song is truly magical.
And Dev Merai is the winner! House Pushya has won. And his prize, which he never wanted, Eternal Renown, is bestowed upon him!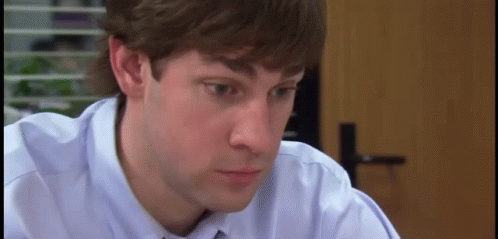 Part 3 – Back on earth, Sheetal heals her dad. With Charumati and Radhikafoi by her side. Her dad wakes up and reunites with Charumati aww ?
Before life gets back to normal, with PSAT's and chores, Sheetal is back at the Night Market. With all the stars surrounding her, Sheetal sings with the Harp Siters, Dev finally heard her sing, as he comes bearing ice cream (YUM).
Dev's new found fame will be his new normal and as the try to come to terms with everything, they spend the rest of the day singing stories.
---
wow what an ending! I hope you all enjoyed this readalong.
Comment down below your favourite quote. And we'll see you soon for another readalong.
Favourite quote – "Desi Cinderella, off to the ball," Minal cracked. She took a picture with her phone. "But no glass chappals for you. If one broke, how bad would that slice up your foot?"
Love,
Shaz