Stunning photo by @rebireads!
Hi Fairies!
Happy Monday and welcome to day 1 of our Adult readalong! We'll be reading The Adventures of Amina al-Sirafi by Shannon Chakraborty. I'm so excited to be reading this one with you, I hope you all love it!
Before we start, how are you all doing? I hope you had a wonderful weekend and got some reading and relaxing done.
Since today is day 1, we'll be reading from the beginning to the end of Chapter 6. Get comfy and let's get started!
When you've finished today's section, catch up with me in the comments down below so we can discuss the beginning of the book. Happy reading!
---
Please be warned, the following section will include spoilers for The Adventures of Amina al-Sirafi by Shannon Chakraborty from the beginning to Chapter 6. Please only read on if you have finished this section!
–!SPOILERS!-
I'm loving this intro! Really building up suspense, I need to meet Amina!
I absolutely love that Amina takes breaks from narrating to yell at Jamal. What a Queen!
Amina is out doing some innocent work, ferrying people on a small boat. Innocent until it becomes clear the people she's ferrying have come out here to summon a daughter of the lord of hell… Unwise.
Amina makes it home to her daughter and some time passes before Marjana alerts Amina to strangers walking up the path. Amina answers the door and pretends to be a servant. Between her height, her scars and seemingly her demeanor, Salima knows she's not the servant of the household. It becomes more clear when Marjana comes downstairs with juice and banana fritters. She's so cute I can't cope!
When Salima says Amina not having travelled much seems unlikely for a nakhuda, the jig is up.
Salima wants to hire the notorious Captain. Her granddaughter was kidnapped and she wants to get her back. Her granddaughter being only sixteen, it seems to hit home with Amina, having a young girl of her own to care for. Amina says she can't get involved, she doesn't need more enemies and she has a family to look after.
As another incentive to find Dunya, her father was one of Amina's old crew, and he abandoned his family to go travelling. Amina proposes a counter offer, four months and a hundred thousand dinars even if she's unsuccessful, ten thousand of which needs to be paid to her family before she leaves. It's a deal.
Amina's mother isn't happy with the news of her departure. Next she has to explain her leaving to Marjana.
Ok, I love Dalila. She's taken up pharmaceuticals, since she was a poison master, and thinks it's similar. She's a fave already.
I am very intrigued about how Amina talks of Marjana's birth… Dalila was there to do what Amina couldn't if her fears came true? What's up with that?
Also intrigued to find out what actually happened to Asif. A lot of secrets to uncover here and I think Amina will teach us along the way!
The good news amongst these secrets, is that Dalila is on board!
They head to Aden to find the Marawati… and Tinbu. I love this. It has superb "getting the gang back together" vibes!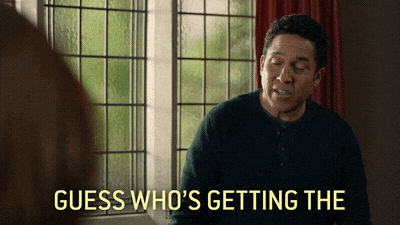 Tinbu is in prison, though that won't stop him. It's time for a heist! Of sorts anyway.
I initially thought Yusuf was a guard, but it seems he has a soft spot for Tinbu. Maybe they have another hand to help them break him out?
They come up with a rather dramatic charade that ends with them all in the prison. Well, that's one way to get in I suppose.
Ok, I like Tinbu too. I love that his idea of legitimacy is illegal salvage.
And so, Amina has a crew. 
---
Well, the title promised adventures, and it looks like we're getting it!
What are your initial thoughts on the book?
Do you think Amina was right to accept the job?
Who is your favourite so far, Amina, Dalila or Tinbu?
So excited to hear your thoughts so far!
Love,
Shannon