Lovely photo by @onetruedaydreamer!
Hello fairies!
I hope that you're all loving The Adventures of Amina al-Sirafi so far! It's now day 3 and things are… stressful. I need Payasam.
Before we start reading, we have our secret giveaway! What's that? Oh, just a chance to get your next FairyLoot Adult Book-Only box for free as a reward for reading! Doesn't really get better than that! And your chances are so good too! We don't really announce this anywhere else as we truly want the person from the readalong to win! If you'd like to try your luck, all you need to do is follow these steps!
Take a photo of our edition of The Adventures of Amina al-Sirafi
Include the hashtag #FLAmina (very important!)
Do all of this by the end of April 20th.
Mention down below in your comment that you have entered and include your Instagram handle (also super important!)
Good luck!
Today we'll be reading from Chapter 14 to the end of Chapter 19, let's jump in!
---
Please be warned, the following section will include spoilers for The Adventures of Amina al-Sirafi by Shannon Chakraborty, from chapters 14 to 19. Please only read on if you've finished this section!
-!SPOILERS!-
They reach Socotra and Amina, Tinbu and Dalila disembark, Majed staying on the Marawati.

Well… if there was one thing I didn't expect, it was Amina's husband to be a smoky monster beast like thing, and if there was one thing I didn't expect MORE than that, it was for him to show up on Socotra. You know how to pick them, Amina!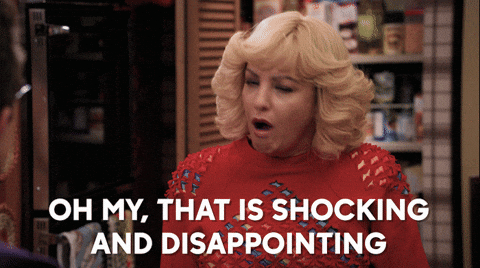 Wait… is this Marjana's father? What do we think?
Ignore me thinking ahead, Amina's delving into the past and giving us a look at how she ended up marrying a demon. It involved wine and a lot of lies. He took a normal looking form, it was only when they woke up that Raksh had accidentally disposed of his disguise and Amina learned her now husband was a demon.
Oh dear. Raksh killed Asif? That would be an awkward thing to explain to Salima.
Raksh thinks Amina has some hold over him, he still feels their connection and being close to her now makes him feel stronger. Ok hear me out, I know he's a demon but that's kind of romantic, no?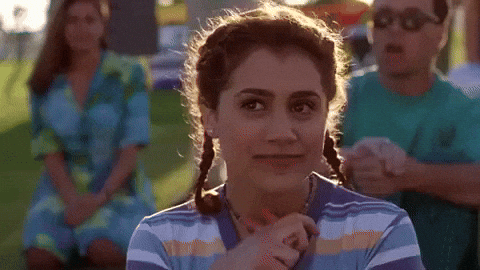 In other news, they found out who sold them all out to the Frank. Bingo! It was Raksh.
And… though she doesn't say it out loud, as readers WE get to learn that there is something that connects the two of them after all. Marjana. Raksh, a demon, is the father of Amina's child. I love a bit of dramatic irony.
The only upside to them finding Raksh, is that he actually seems to know a lot about Falco and what he's up to, so at least that gives our crew a little bit of a head start, they're not going in totally blind.

Raksh leads them into a cave, where he last saw Dunya. She's gone though. Worse? What's left are slaughtered people. The person left behind says it was Falco, he went into a rage when he discovered Dunya was gone and ordered his entire village killed. For reasons… unknown, Amina tells Raksh, Tinbu and Dalila to leave and declares that she is Captain Amina al-Sirafi, the nakhudha Falco is looking for. I reeeeeeally hope she has a plan.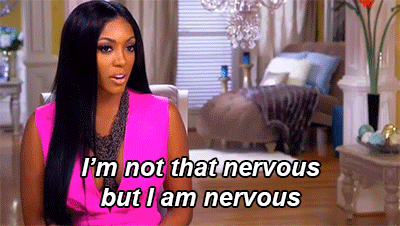 Just as Falco and his supernatural crew were about to drag Amina into a pit filled with sea scorpions, an explosive arrow splits through the air, giving Amina an opportunity to flee. Things aren't well yet though. Something is inside Amina's chest. Raksh seems to know what might have happened. Raksh pulls a stinger from her chest, ick.
When they get back to the Marawati, Raksh in tow, Majed is not so happy to see him. I mean, he's a demon so… relatable. Amina is keeping him close for now though, since he's the only chance they might have of defeating Falco and his supernatural army.
---
What do you think about the revelation that Marjana's father is a demon? Do you think maybe that's why Amina is hesitant for her to go to school and things?Where do you think Dalila is going? Do you think she has a location in mind?
Would you have let Raksh stay?
I hope they find Dunya, more than that I hope they find her and she's ok… she's been through a lot!
Excited and nervous to see what tomorrow's section brings. Let me know all of your thoughts and theories in the comments!
Love,
Shannon