Beautiful picture by @betterwithabookinmyhand
Hello everyone!
I'm so excited to dive into this readalong with you all as it is one of my most anticipated reads of this year and I can't wait to finally have a new Vampire filled book!
Before we get started though, how is everyone? What have we all been up to? Read anything good recently? I find that taking a moment to reflect at the start of the week makes the rest of the week a wee bit easier!
Alright, now that we're all caught up, lets get on with the readalong!
Today, we start from the beginning and we will be stopping at page 80! 🙂 Get comfy and cosy, ready for a reading session and then join me to chat about it!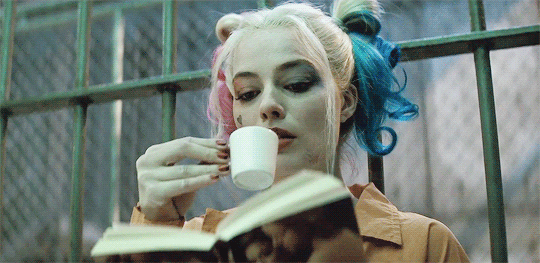 Please be warned, the following will include spoilers for The Beautiful by Renée Ahdieh pages 0-80! Read only if you've finished those pages!
-!SPOILERS!-
What a strong start! The narrator saying they are waiting for you really draws you in and makes you feel like part of the story already! 
 We meet Celine and Pippa aboard the Aramis where they are heading to New Orleans, looking for new opportunities and perhaps a better life. They're both heading to a convent where they will be housed.
The description of New Orleans is so beautiful and it is so easy to picture exactly what it looks like.
They finally arrive in New Orleans, both Celine and Pippa feeling slightly apprehensive but are soon enthralled by the crowds gathered for the beginning of festival season! I've always heard about the festival season in New Oreleans and it sounds amazing!
Oooo a mysterious man who seems to be able to clear a crowd without having to say a word….I'm intrigued! Do we think people are scared of him or is he just an important figure?
Celine has murdered someone?? I love that that was just thrown in their casually. I wonder what may have forced her to murder a man? There's definitely a story behind this which I hope we will discover soon!
Noémie is waiting on the pier for her mysterious admirer to arrive but I definitely have a bad feeling about this…aaaand her throat was ripped out. The vampires have arrived I'm so excited…but a shame she died!
The girls will be living and working at the convent until they are found suitable husbands. I very much relate to Celine as I too would never turn my back on a pain au chocolat! 
The first week at the convent doesn't sound like it's off to a great start! Without any desirable skills, Celine, Pippa and Anabel are left to raise money for the expansion of the parish orphanage and are not even permitted to spend their evenings at parades but instead are sent to their rooms, or cells as they are delightfully described… 
The girls, while selling handerchiefs for the convent, over-hear some people talking about the murder of Noémie, a vicious attack that left her head severed from her body! 
Anabel's Scottish accent is making me laugh! It's very broad and I love that she uses Scottish words!
Celine seems to have many secrets and I really hope we learn some of them soon! She's very mysterious!
Finally someone is interested in the handkerchiefs the girls are tying to sell but not only that, she wants Celine to design her a dress for the masquerade ball! The only catch is that Celine would have to sneak out of the convent at night to do it! Celine can't pass up the excitement of adventure and decides she'll do it! Would you sneak out and risk getting caught for a bit of adventure? I think the me I would like to be in books would, but real life me maybe wouldn't ?
As a Scot, I feel betrayed by Anabel and the fact she couldn't lie for Celine, come on gal! 
I can't believe they got away with that though! Mother Superior gave up rather easily…
The change from 3rd person to 1st person gives it a weird sinister feeling…this is obviously the Vampire talking but we are not given a name and we don't know who it actually is which is slightly unnerving and creepy but I love it! Anyone have any ideas yet of who it could be?
Celine and pippa are on their way to meet Odette when they come across a fight in an alley and the man she saw when she first arrived is there and is called The Ghost by the other men. We finally learn that Celine had killed a man back in Paris and I feel so sorry for her and the fact that the actions of a man forced her to flee her home 🙁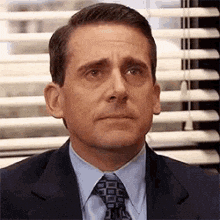 The other man lets slip that The Ghosts name is Sébastien and oh my god do I love him already! Why are we so drawn to obvious bad guys? I love that Celine challenged him and didn't just let him boss her about but I also love how  unfiltered Sébastien is around Celine already even though they just met! I'm so excited for more interactions between the two of them!
Okay so is the Vampire speaking in 1st person Sébastien?  What trap has he set for Celine and why her? Or someone that knows him well? Ahhh I don't know! I also don't know why it's sounds so much more sinister when it's in 1st person but it really is!
Is anyone else super hungry after hearing the descriptions of all the food? It's all sounds amazing and the restaurant seems incredible! It does also sound like a front for something else and as they make their way further into the restaurant to meet Odette it seems even more likely that it is.
They're in the Court of Lions!
---
We were introduced to so many characters today and we've already learned so much about the city!
What are we thinking so far? And what were your favourite bits from todays pages? Let me know in the comments and we can have a chat!
See you tomorrow!
Love,
Amy