Beautiful photo by @thebookishgurl
Hello Fairy friends!
It's day 3 of our readalong! So much happens in todays section and I can't wait to talk about it with you all!
But before that, we have our semi hush-hush giveaway to cover before that! What's that? Oh just a chance to get your next FairyLoot for free as a reward for reading! Doesn't really get better than that! And your chances are so good too! We don't really announce this anywhere else as we truly want the person from the readalong to win! If you'd like to try your luck, all you need to do is follow these steps!
Take a photo of our edition of The Beautiful showcasing those gorgeous sprayed edges!
Include a hashtag #FairylootBeautiful (very important)!
Do all of this by the end of the 17th of November!
Mention down below in your comment today that you have entered and include your Instagram handle (also super important!)
Now that that's done, lets get reading! Today we're tackling pages 166-259.
Please be warned, the following will include spoilers for The Beautiful by Renée Ahdieh pages 0-259! Read only if you've finished those pages!
-!SPOILERS!-
Celine, Pippa and Arjan meet with Detective Grimaldi and he begins his interrogation although, it soon becomes clear to Celine that he is not trying to catch them out but is instead hoping to find some evidence that would implicate Bastien in the murder and Celine has the information that could potentially do that. However, Celine doesn't necessarily like the Detective either and so does not offer up the evidence easily, only hints towards it. 
Celine is now questioning everyone that was there that night, even Odette. I'm glad she's as conflicted as I am about who might have done it! 
Grimaldi tells us that he and Sébastien were friends when they were children but doesn't indulge as to what stopped their friendship. 
He does, however, offer the information that everyone around Sébastien- parents, sister, roommates- had all died in mysterious circumstances and warns Celine of this. Very peculiar…but could it just be a coincidence and very bad luck? Grimaldi also admits that he would like to see Celine again, outside of the investigation. Do you think it was a good idea of her to say the same or is Grimaldi only playing her to try and get information?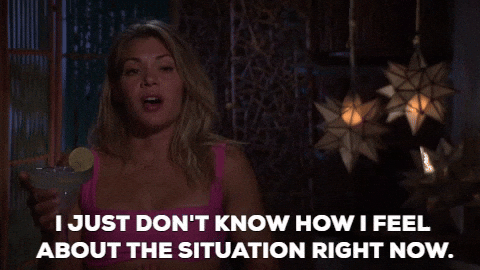 Odette has finally found some fabric she likes for her masquerade dress and, after attending mass, invites Celine to Jaques that evening to discuss it further…I'm not sure how smoothly that'll go after last time…
Celine tries to convince herself that she won't go to Jaques, but even she knows she is lying to herself.
Bastien meets with some men to discuss a business deal but when it turns sour, his associates appear as if from the shadows to surround the men. 
And we finally meet our first vampires! I wasn't sure it was going to be all of them, but it seems all 7 of Bastien's closest associates are vampires and they begin feasting on the men whom Bastien was meeting. All but Phoebus who decides he would like to forget what happened. If you were in that situation, what would you choose? 
The food at Jaques sounds marvellous and I really wish I could visit! I could read the conversations between Celine and Odette forever as it has the same feel as conversations I would have with friends and feels so familiar! Just some gals, hanging out in a restaurant that is a front for a Vampire den…very normal! 
Ahhh Sébastien heard what she said…this should be interesting! I feel like he might be very smug about it!
Oh I thought Bastien would gloat about it a bit more but it seemed like he wasn't sure how to react either! I don't think I would have been able to hold myself together as well as Celine if I was her!
While walking home, Celine senses that she is being followed, but whatever it is has the ability to render itself invisible but just as its gaining on her, Bastien swoops in to save the day and for the first time, Celine isn't quick to keep her distance and instead leans into him for support. That is until a couple spots them and Celine is forced to act in a proper way again 🙁 
The parade sounds magical and I'm so happy Celine has finally managed to experience one and actually have some fun! I feel like she definitely deserves it! Nothing has gone very well for her since she has arrived in New Orleans! And Bastien is acting less serious and having more fun which is nice! 
"Knowing who you are is necessary in order to determine who you want to be." I love this quote and its so true!
While sharing truths, it's interesting that Bastien managed to share about his past without actually giving anything away…we have no more information about what happened to his family than we already knew and I'm intrigued to find out what really happened!
Ahh I can't believe she asked him if he's human but I'm also confused as to what he is? Could he be something inhuman? But has a heartbeat (that he constantly checks?) so what the heck is going on?
As someone who enjoys fashion, I'm loving hearing about Celine designing the dress! 
And Pippa saying she forgives Celine for whatever she may have done must be so nice to hear! But I wonder if she would still feel the same if she actually knew what Celine had done?
A shadow like the one that had tried to attack Celine in the street is in her cell when she returns and it doesn't take long for Celine to discover that it has attacked something/someone in her room! The shadow says that she has evaded it again…did it think the person in the room was her before it attacked them? Who is the person in the room and what were they doing there?? Why does the shadow want her so bad specifically??? Ahhh soo many questions.
---
Okay so we got some answers, but I also have even more questions! I am loving how much mystery is in this book and how much it is making me questions everyone and everything! There's only 2 days left of the readalong and so much left to happen!
I'll see you tomorrow!
Amy