Stunning picture by @leowithbooks_
Hello Fairy Friends!
Today is the final day of the readalong for The Bright and the Pale! It's time to finally finish this book, and I'm very intrigued to hear everyone's thoughts on the final section. Today we'll be reading from chapter 25 until the end.
---
Please be warned, the following section will include spoilers for The Bright and The Pale by Jessica Rubinkowski, from chapter 25 to the end. Please only read on if you've finished the book!
-!SPOILERS!-
Inside the nest of Those Who Dwell Within, Valeria, Alik, Ivan, Chinua and Serafima are climbing over a rock fall to try and escape the nest. They enter another tight room, and they're all feeling very helpless, wondering if they will be able to escape Knnot. Valeria decides it's finally time to listen to the voice that has been haunting her.
The voice leads her to the door, and inside is The Pale God!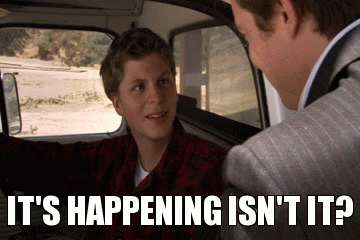 The Pale God tells Valeria that he is trapped within Knnot, and Those Who Dwell Within were attempting to heard them towards the exit, not attack them. The Pale God also tells Valeria that they have met before, and that Valeria is The Pale God's Champion! What do you think about this reveal?
Lovite is the bones of The Pale God, and the more it is mined, the weaker he becomes. He froze Ludminka to protect himself and frighten people away from the mine.
Valeria is enraged that he froze her family, and the only reason she lived is because she is his champion. Turns out, he also set Luzia up to collect Valeria. He offers her a deal:
"I will give you all the powers your mortal body can hold. You can use them to free yourself from this place and destroy the Czar. I will consume all the hurt and pain you've felt for years. I will take the burden as my own . . . you will take my heart from this mountain. Once I'm out of this wretched prison, I can find my way to a new body."
She has two days to accept. Is she going to take his offer? Can we trust The Pale God?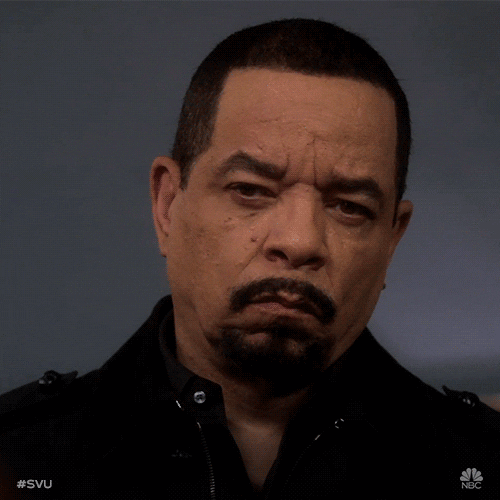 Waking, Valeria is back with her group. She doesn't tell anyone about the deal she has been offered. They find a new exit, but before they can leave a trap goes off, set up by the Thieves Guild.
Valeria realises that the entire situation has been orchestrated by Luiza. She leaked the reports detailing where Alik and Valeria would be so that Alik would be injured and that Ivan would collect them. She set up the fortune teller and the pendant to entice Ivan to take Valeria to Knnot, knowing she would go anywhere when she found out Alik was alive. But why? Because Luiza knew The Pale God was her champion, and that the Czar knew too. She hasn't hidden well, he'd turned a blind eye because Valeria is valuable. How do we all feel about this revelation?
They decide to head back to the entrance, as it's the best way to escape. Chinua and Serafima set up a distraction while Valeria, Alik and Ivan make a run for it. Valeria notices that Chinua and Serafima aren't following as planned, and so she and Alik stay behind to help them while Ivan flees for his life. When he gets to the exit, more Storm Hounds are waiting. They have been caught!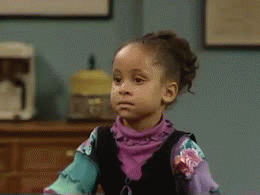 They are all sent to the Storm Hounds camp, where the camp commander is revealed as The Bright God's champion. He's been ordered by Luzia to keep her protected, but Valeria won't talk. She's lead back outside where Ivan and Alik are murdered.
Valeria finally accepts the bargain with The Pale God. Instantly, she becomes powerful. She lets The Pale God take control and they attack the Storm Hound camp and the Bright God in an epic battle. Using her new abilities, she resurrects Alik.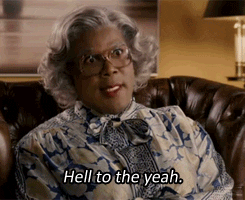 "They wanted a war. I will give it to them. Those who feared the Gods will now fear me. I am no longer just Valeria. I am Vengeance."
And so, we are at the end of the book! Wasn't that an action-packed ending?
Did you like the ending? Anyone's theories prove to be right, or did parts take you by surprise?
Who was your favourite character? I definitely have a soft sport of Alik!
This book kept me on my toes with all the revelations towards the end, and I wonder what Valeria will do now with her new powers.
---
Thank you all so much for joining me in this readalong! It has been so lovely getting to know all of you and hearing your thoughts each day. Keep an eye out for our next readalong!
Love,
Nicole