Stunning photo by @lonely_reader!
Hello, hello!
Happy Monday and welcome to day 1 of our readalong of The City of Nightmares by Rebecca Schaeffer. I'm so excited to be reading this one with you, I hope you all love it!
Before we start, how are you all doing? I hope you had a wonderful weekend and got some reading and relaxing done.
Since today is day 1, we'll be reading from the beginning to the end of Chapter 7. Get comfy and let's get started!
When you've finished today's section, catch up with me in the comments down below so we can discuss the beginning of the book. Happy reading!
---
Please be warned, the following section will include spoilers for The City of Nightmares by Rebecca Schaeffer from the beginning to Chapter 7. Please only read on if you have finished this section!
–!SPOILERS!-
Well, if this opening line is anything to go by, this book will be very interesting and probably a little bit scary!
Our MC is part of a cult, it looks like her and her colleague Priya are in charge of comforting this woman after her husband turned into a Nightmare and died. The woman seems to be in denial about the fact her husband had to be killed, since he turned into a giant cockroach, even after he tried to eat her and bit off and ate her arm…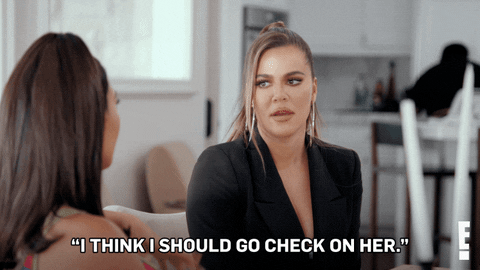 When the woman passes out, Ness, our MC, is overly cautious… and she's right to be. The woman has been consuming alcohol, which nulls the preventative additives the tap water contains. Ideal.
As Mrs Sanderson turns into a Nightmare, Ness is petrified, Priya is ready. Which would you be? I'm leaning towards (like, heavily towards) being petrified.
Ness is in trouble with the Director of her not-a-cult, the Friends of the Restful Souls. He's asking her to rethink her path, but Ness can't leave. She has nowhere else to go.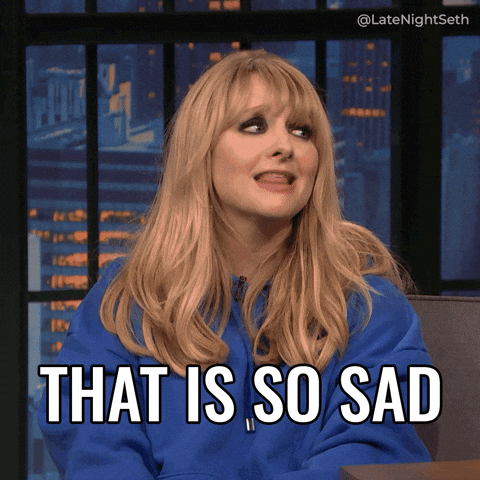 She asks him to let her try mail duty, but Cindy is on mail… until Ness says she hurt her ankle. It's a lie though, Cindy hasn't hurt her ankle yet, but she will have once Ness finds her.
Ness is BRUTAL. She doesn't actually hurt Cindy – well, not as badly as she planned – but she threatens to and leaves her with a mild sprain, that seems to do the job. Ness is on mail duty!
As Ness waits for the boat, we learn a little more about the world through the gossip Ness hears. The mayor apparently owns her own violent nightmare, a pterodactyl. Not scary at all.
Someone asks if she needs help with her suitcases. He seems nice! That is, until a bit later when Ness realises he's afraid of silver… and then that she can't see his reflection in any mirrors. He's a vampire nightmare.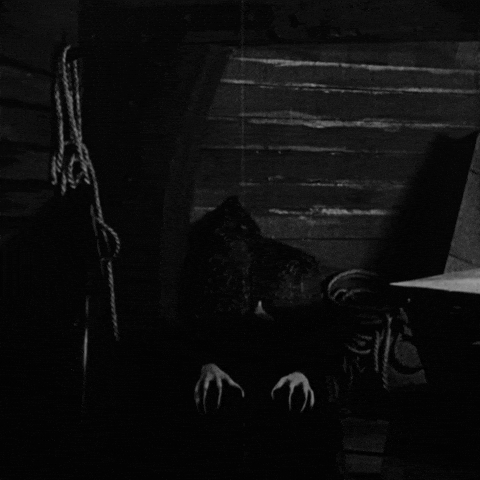 Ness has to work out whether she's brave enough to confront him and save the girl, or let the vampire take the girl away, potentially harming her and then coming back for everyone else? What would you do?

Ness decides to confront them… but it kinda goes badly when all she can do is croak out the word Nightmare, the girl he's with runs off, the door SHUTS behind her and now Ness is stuck, with the vampire. Ideal!
He tries to assure Ness he won't hurt her, and he wasn't planning on hurting the girl Ness scared off either.
It turns out, this vampire was never the threat Ness needed to worry about… the boat has blown up, with them on it.
She's launched into the water, and the vampire has saved her. Will this help Ness see that not all Nightmares are bad?
His name is Cy, I am absolutely cackling at Ness's responses to his name. Sigh… Squirrel… Ness is chaos incarnate and I love it!
We part with Ness and Cy as Cy tows her to shore, and she tries to come up with a plan.
---
What a start! Ness is hilarious, Cy is potentially dangerous. I'm so interested to see how this will progress!

Do you think Ness's fear is unreasonable?
Do you think the boat disaster was an accident like Ness thinks, or intentional like Cy seems to think?
What do you think Ness's plan will be once they reach the shore?

I can't wait to hear all of your thoughts!

I'll catch up with you tomorrow for day 2.

Love,
Shannon