'The Dauntless Path' Exclusive Set update!
We would like to thank everyone who pointed out that our initial cover reveal didn't accurately represent Rae on the cover of The Theft of Sunlight. The shoe that Rae wears on the cover was initially approved but after we received feedback, we could see how valid the concerns were and immediately reached out to the publisher and author to amend the cover.
This new cover has been approved by the author and multiple sensitivity readers and we hope you love it as much as we do! It's incredibly important to us that characters are accurately represented and we would never want to erase any disability, and we want to do right by this wonderful series.
The sale and delivery date previously announced still stand.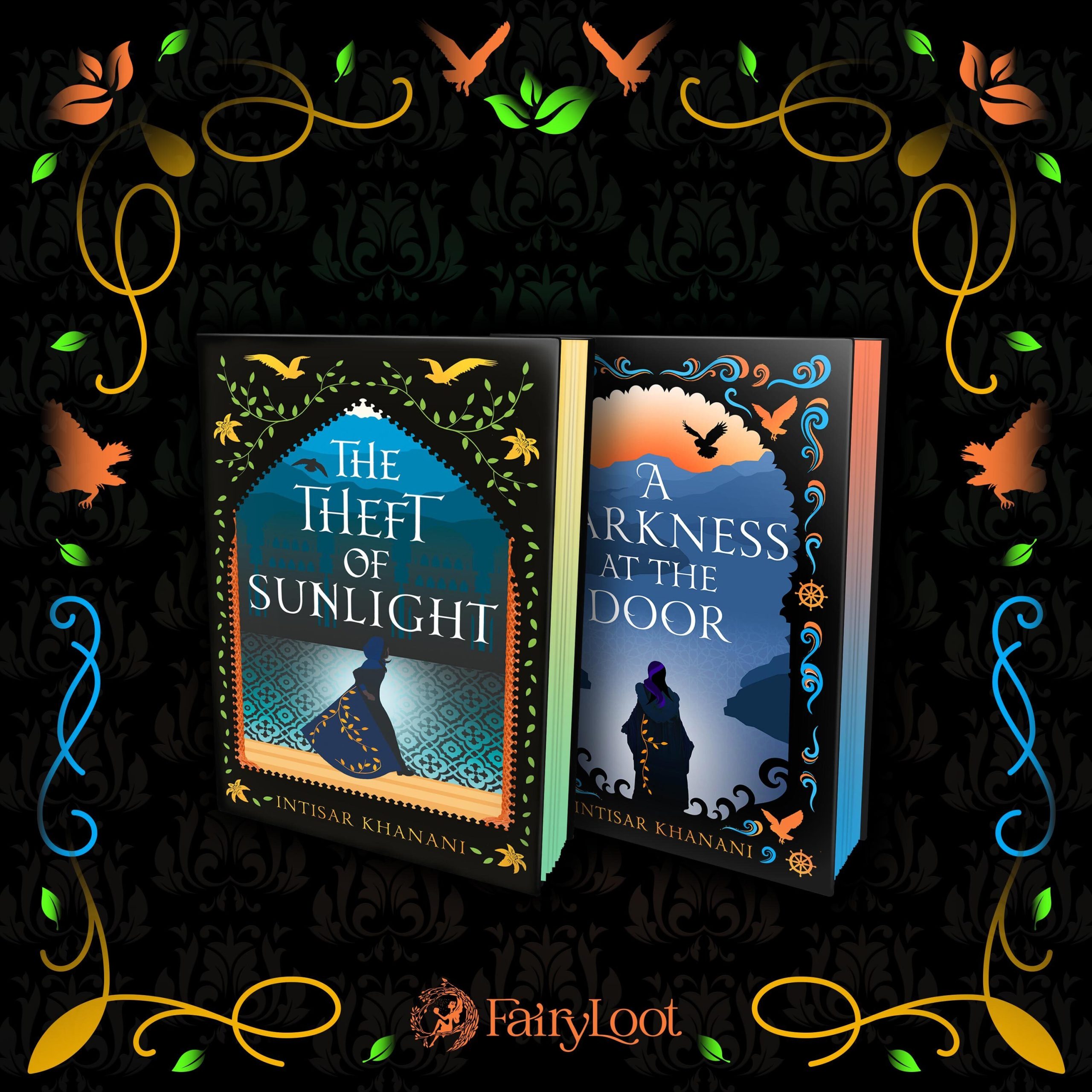 ---
We are so thrilled to present to you…'The Dauntless Path' Exclusive Set, brought to you in collaboration with @booksbyintisar and @hotkeybooksya!
We loved Thorn so much and we are so excited to be creating matching editions for the spin-off books set in the same world: The Theft of Sunlight and A Darkness at the Door.
What is so special about this Exclusive Edition?
✨ EXCLUSIVE REDESIGNED COVER with two types of foil
✨ OMBRE SPRAYED EDGES
✨ FOIL ON THE HARDBACK
✨ RIBBON BOOKMARK
✨ SIGNED BY THE AUTHOR
This is NOT part of our normal monthly subscriptions and if you wish to order a set, they will be available in the Fairy Trove (we ship to most countries worldwide). The Dauntless Path Exclusive Set will be available for £40 GBP / $52 USD + shipping and is expected to ship around January/February 2023.
On October 25th at 12pm BST, we will send out a private Early Access link to everyone that purchased the Thorn Exclusive Edition. We will then send out an Early Access email to all active subscribers at 2pm BST, and if we have any stock remaining, these will be available in the Fairy Trove to the general public on October 26th at 1pm BST.
Are you as in love with these Exclusive Editions as we are?
Amazing graphics by @blanca.design 😍