Amazing photo by @sarahreadss!
Hello Fairy Family!
I hope that you're all loving The Girl Who Fell Beneath the Sea so far! It's now day 3 and things are really getting interesting!
But before we start reading, we have our secret giveaway! What's that? Oh, just a chance to get your next FairyLoot for free as a reward for reading! Doesn't really get better than that! And your chances are so good too! We don't really announce this anywhere else as we truly want the person from the readalong to win! If you'd like to try your luck, all you need to do is follow these steps!
Take a photo of our edition of The Girl Who Fell Beneath the Sea
Include a hashtag #FairyLootBeneathTheSea (very important!)
Do all of this by the end of April 29th
Mention down below in your comment that you have entered and include your Instagram handle (also super important!)
Good luck!
Today we'll be reading from Chapter 14 to the end of Chapter 20, let's jump in!
---
Please be warned, the following section will include spoilers for The Girl Who Fell Beneath The Sea by Axie Oh, from chapters 14 to 20. Please only read on if you've finished this section!
-!SPOILERS!-
We're joining Mina in the Sea God's hall, but he's nowhere to be seen! Where he sat asleep yesterday is empty and Mina's hopes of waking him have disappeared with him.
Suddenly, her Red String of Fate is moving… Shin is on his way. He won't be happy with Mina for leaving!
Luckily, Mina manages to find a hidden door, if the Sea God's anywhere, surely he's behind a hidden door? Beyond the door, Mina finds a pavilion, no Sea god though. Then, a chime sounds and she looks to find hundreds of paper boats.
When she unfolds one of the paper boats it seems to transport her. She's still in the garden by the pavilion, but it's dusk now and ash is falling from the sky. To make it even more unusual, a muffled cough comes from behind Mina. My first guess is Shin found her, but it's a young woman. She's begging someone to save her unborn child. When she tries to stand Mina rushes over to help her but the woman passes right through Mina…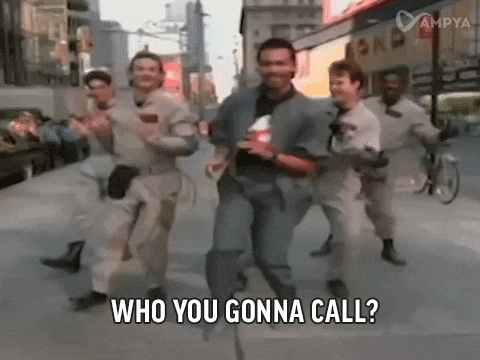 Mina realises it must be a memory, a memory of the moment this woman wrote her wish on a paper boat to send to the gods. Then Mina's choking on ashes and someone's calling her name. This is INTENSE. Who's shouting her?!
Whoever it is is telling her it's not real. How would they know what she's seeing?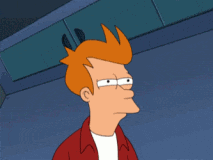 It's Shin, a very sweaty Shin. He tells Mina this is the Sea God's Garden and Mina guesses the boats are prayers that went unanswered. Shin has the nerve to tell Mina they're just prayers. Surely he knows by now how Mina feels the gods don't care, he isn't exactly making a stand to disagree!
He says he doesn't care about the wishes of humans. Damn, Shin.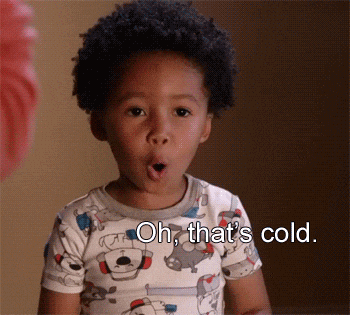 Shin's really making it sound like the only reason he wants Mina safe is because his life is tied to hers and I'm doing a big eye roll at the audacity.
Mina gives Shin somewhat of an ultimatum. She tells him she'll do as he asks and keep herself safe and within his constraints and boundaries if he helps Mina grant the wish of the young woman she saw.
Shin, somewhat reluctantly, agrees and Mina describes the vision to him. He doesn't look too pleased at the outcome, they're heading to the Goddess of Women and Children to deliver the wish!
As they walk to Moon House, Mina asks Shin about the gods and goddesses. Sun House is dedicated to men and the Emperor and since there's no emperor, it's empty… what about men though? Surely they still need a god?
Mina gives the goddess the paper boat, but she wants payment and Mina doesn't have much. This goddess is MEAN. No wonder Mina's world is in disarray when gods and goddesses like this one are so uncaring!
When it's clear the goddess won't help without payment, Shin throws down some coins. Is he doing this because he cares for?
When the goddess sees the prayer, her response is to laugh, because it's an old wish and the girl and the child are already dead, their prayers unanswered, and throws the boat into the fire. Uncalled for!
Mina sticks her hand in the flame to catch the boat and Shin ushers her out of the room, quickly covering her hand and getting her back to Lotus House. Poor Mina!
She opens up to Shin and tells him her people love the gods and trust in them no matter what. The gods give them hope. It's heartbreaking to know that and know the gods don't care.
In her anger, she tells Shin he's worse than the gods because he gives her false promises and hope as well as despair. Don't believe it Shin she's just sad! When Mina says only the Sea God can help her now, Shin says there's no curse on him and he chose to abandon everyone. Shin seems to know a lot about the Sea God?
Dun dun dunnnnn, he's a god! He says you have to believe in something to be the god of it but he hasn't denied it. The plot thickens, fairies!
At Lotus House, Shin calls on Kirin and he heals Mina's hand by cutting his on palm and covering Mina's wound with his blood. Freaky!
Drumroll, we have the "ONLY ONE BED" trope! The tension is strong in this one. Are any of you sensing any romance between Shin and Mina? I definitely think there's something brewing!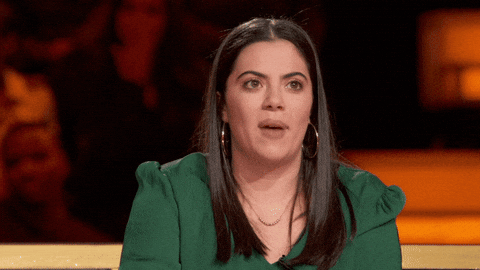 The next morning when Mina wakes, Shin is gone, but the paper boat that Mina tried so hard to receive is on the shelf by the window. Shin must have retrieved it?
Mask, Dai and Miki are back! I love these freaky spirits. Mask and Mina have a rather deep conversation about Mina's fate and tells Mina not to chase fate, but to let fate chase her… whilst staring at Shin.
So Shin is back from his hunt. He tells Mina he couldn't stop himself from thinking about what Mina was doing whenever he saw the Red String of Fate. Mina in return tells him she's glad he's back because – wait for it – with him back there's more for her heart to do than mope. How romantic!
Shin takes Mina back to the Sea God's palace in the hopes of finding him. When they get there, Mina skips rocks to pass the time, but sneakily hangs onto a pebble with a lotus mark on it that reminds her of Shin. Then she notices a paper boat that's drifted away from the rest. HER paper boat, with her prayer but she never set it upon the river. When she wades into the water to get it, everything suddenly changes and the dragon and Sea God are sat upon the grass and Shin is facedown as the end of the pond.
The Sea God talks! He says his soul tells him she's his bride and she's 'suitable'. What a compliment.
Mina tells the Sea God and an unconscious Shin a story about two brothers… weird choice of stories. Are Shin and the Sea God brothers?
The story is meant to teach people that there is no place you can go so far away from forgiveness. Is she telling the Sea God it's not too late for him to be forgiven? Then he suddenly says he'll never be forgiven for what he's done and tells Mina he has a headache and with a breath of cool air from the dragon, Mina's gone, back with Shin.
When they return to Lotus House, a missive has been sent from Crane House, so they're off on a trip to see Lord Yu and Mina is going with them!
Kirin has been trusted with watching Mina and after their conversation gets… awkward, Mina slowly delves deeper into the bookshelves until she's alone. Spotting a door, she heads in, thinking Crane House, home of scholars, would be safe. Lord Yu is inside, it seems like he was waiting for her? Sketchy.
It's a trap!!! Get out Mina! He's trying to kill Shin and intends to use Mina's tie to Shin to do it. Mina, ever the feisty one, slashes out, cutting his cheek and managing to make a run for it just as Shin barrels into the room.
After they leave Crane House, they pass a river that Shin calls the River of Souls. A girl struggles, trying to swim and live, but the River of Souls is only for the dead, she can't be saved. Then Shiki, the death god, appears and swipes her up and silently calls for Shin to meet with him. Hmm what can he want?
We learn that when Shiki and Shin fought, Shiki told Shin that he hasn't got a soul. Mina pulls the pebble with the lotus on out and tells him she found his soul. It's a lovely sentiment and I love that Mina is trying to show Shin rather than just tell him that she believes him to have a soul. Mina asks if he'll accept and he says if he takes it, he won't ever let go. I feel like there's more to this conversation than Shin's soul. This is a moment. A moment interrupted by the death god. Cracking timing, Shiki.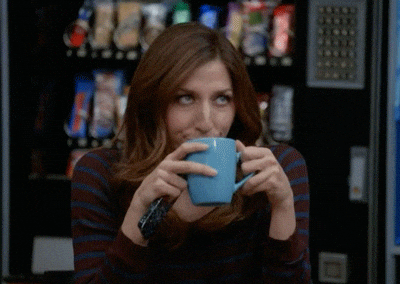 Ok, the interruption is worth it since Shiki essentially apologises to Shin for how unfair he's been.
They leave Shiki and rejoin Kirin and Namgi, heading into the city, but no one's around. There's no people, no merchants… just a very scary sounding sea snake above them!
---
That was INTENSE!
I can't believe we're over halfway through! Drop all your thoughts in the comments and I'll see you tomorrow, fairies!
Love,
Shannon